Get Out is a terrifically terrifying thriller – review
By Marriska Fernandes on February 24, 2017 | Leave a Comment
Get Out is a film you never see coming. It's essentially a smart yet creepy thriller with slivers of comedy. A brainchild of comic genius Jordan Peele (of Kay and Peele fame), Get Out is a very satisfying, thrilling masterpiece. It takes a dig at race and stereotypes, without trying to be subtle in any way.
The movie starts with Chris (Daniel Kaluuya) and his girlfriend Rose (Allison Williams), who have been dating for five months, packing for a weekend trip to her parents' house. He is meeting the parents for the first time. He asks Rose: "Do they know?" This simple question hints at the very strong focus on race — the black man meeting the white girl's family.
She casually coos that her parents are not racist and claims that her father would vote for Obama for a third time if he could. Yes, a chuckle from the audience is expected. The movie is a landmine of racial innuendos and it all serves as a part of the story's plot.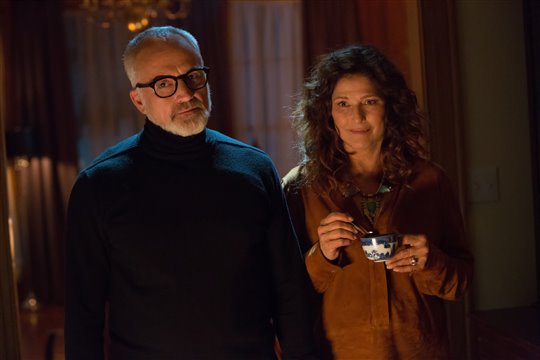 Rose's parents (Bradley Whitford and Catherine Keener) seem unfazed by Chris' skin color. But Chris is trying hard to ignore the strange vibes he gets from the family. His discomfort grows when he notices that the gardener (Marcus Henderson) and housekeeper (Betty Gabriel), who are both black, greet him very strangely.
Rose's dad is a neurosurgeon while her mom is a psychiatrist. Chris is also introduced to her aggressive brother, who directly discusses the elephant in the room. Yes, you guessed it right.
Chris is then told that Rose forgot about the annual house party taking place this weekend. Oops. The next day there is a huge gathering of friends and relatives. Being introduced to all their white friends simply makes Chris more uncomfortable as the friends make references to his "genetic makeup."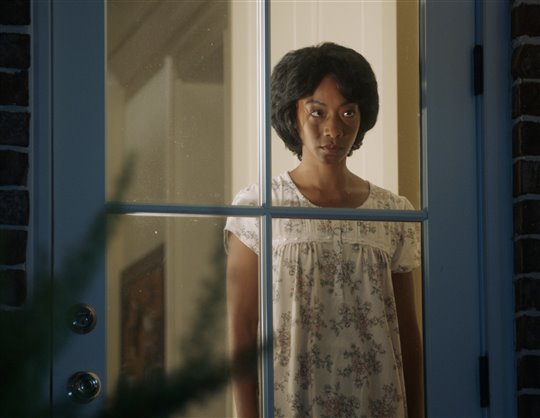 All the while, Chris' friend (LilRel Howery) keeps tabs on him by phone, telling him to beware of going to "the white girl's" house. Their conversations are nothing short of hilarious, providing comic relief to an otherwise strange thriller.
It's the family's odd behavior that gives him (and us) the creeps. Is Chris paranoid? Or is something brewing that will threaten his life?
I had high expectations for this film and although it wasn't what I expected, it's definitely one of the most entertaining thrillers I have seen in a while.
As a die-hard horror/thriller aficionado, I was definitely feeling goosebumps. There's a strong balance between comedy and jump-out-of-your-seat thrills. Usually, these two genres don't mix well, but Jordan Peele, in his directorial debut, managed to deliver a film full of chuckles and chills.
It's also laced with razor-sharp comments about race that are meant for a good laugh, but there's an underlying message that's very timely. As for the plot, it's an unexpected, superbly written film.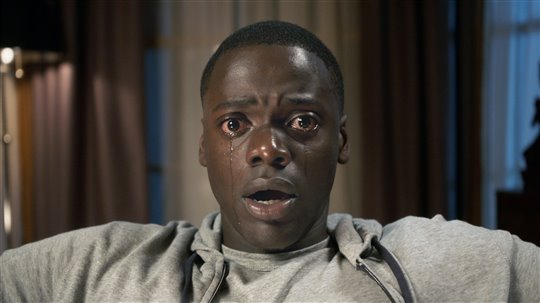 Daniel Kaluuya plays Chris perfectly — as a character who witnesses racial stereotyping and is polite enough to not let it bother him.
We root for him as he navigates a chilling new place, and his discomfort grows on us.
Allison Williams, in her film debut after starring on the infamous HBO show Girls, fits her part well.
Bradley Whitford and Catherine Keener gave much-needed chills and were as instrumental in carrying the film forward as the leads were.
For a directorial debut, Jordan Peele knocks it out of the park. He also wrote the screenplay and let's just say this film hit home.
LilRel Howery was very entertaining and I wished he had more screen time. He provided all the laughs and this film wouldn't be a masterpiece without his laugh-out-loud dialogue.
Overall, Get Out is a stellar film that gets a chilling yet colorful 10 stars from me. ~Marriska Fernandes
---
---
---
Similar Articles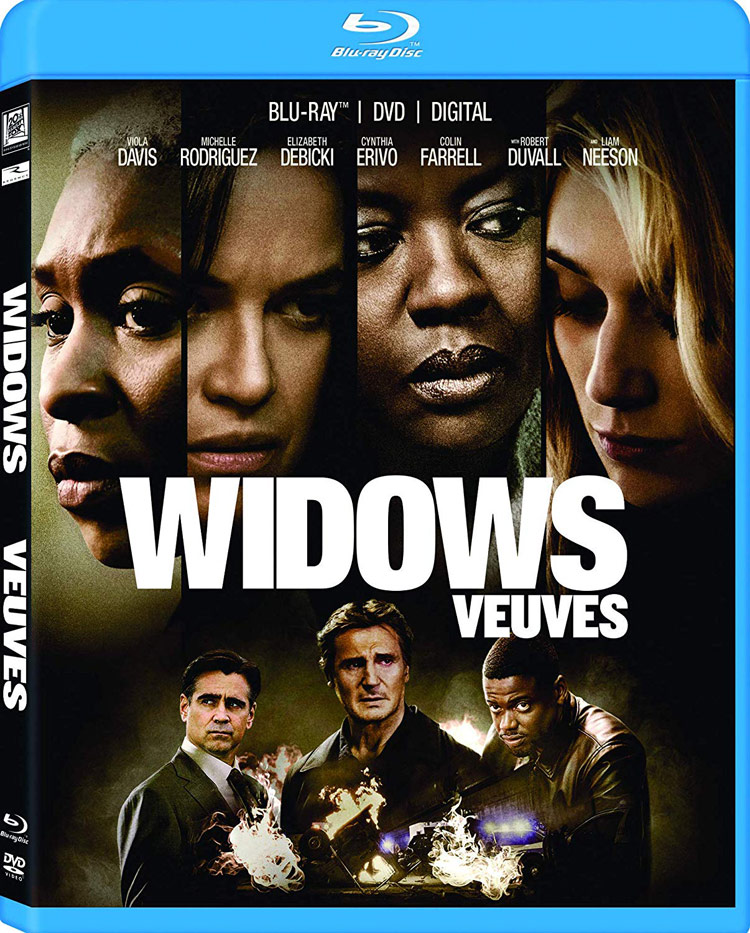 February 5, 2019 | 3 Comments
Viola Davis steals the spotlight, giving a powerhouse performance in Steve McQueen's Widows. The film takes you on a roller-coaster ride with twists and turns.
---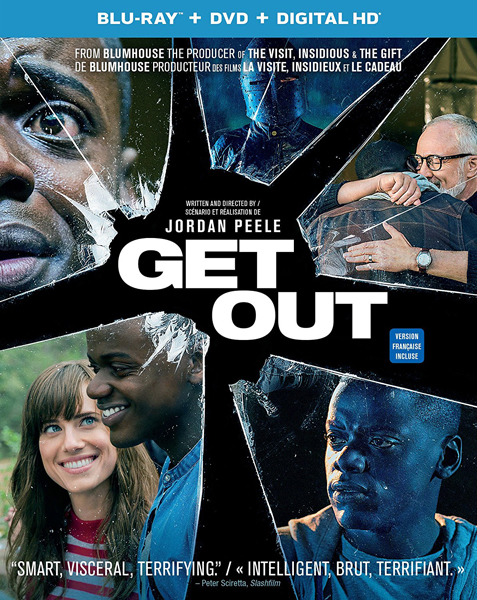 May 23, 2017 | Leave a Comment
Get Out, which received a nearly perfect score at Rotten Tomatoes, is now available on Blu-ray/DVD with an alternate ending and more special features.
---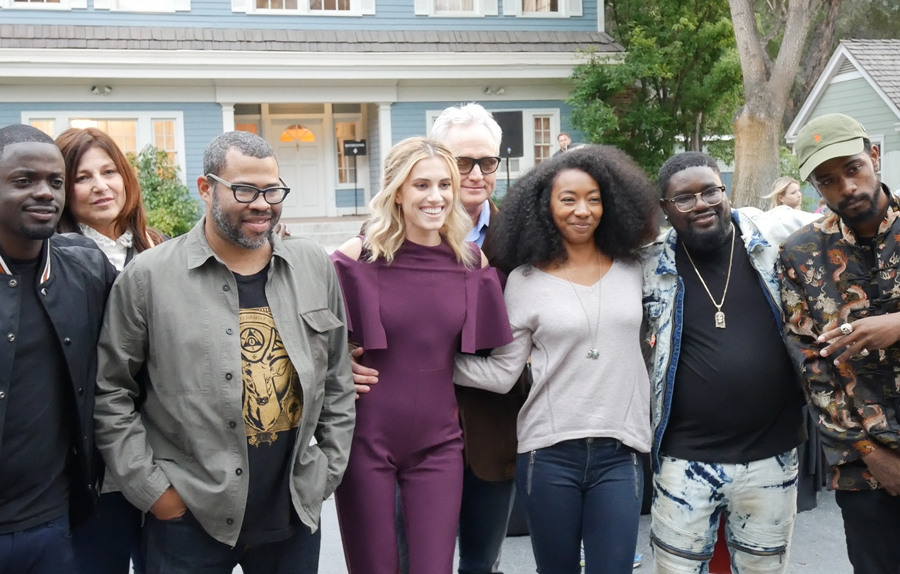 May 17, 2017 | 2 Comments
We were invited to the launch party for the hit movie Get Out on Blu-ray at Universal Studios in Los Angeles — check out our video and photos with the cast!
---