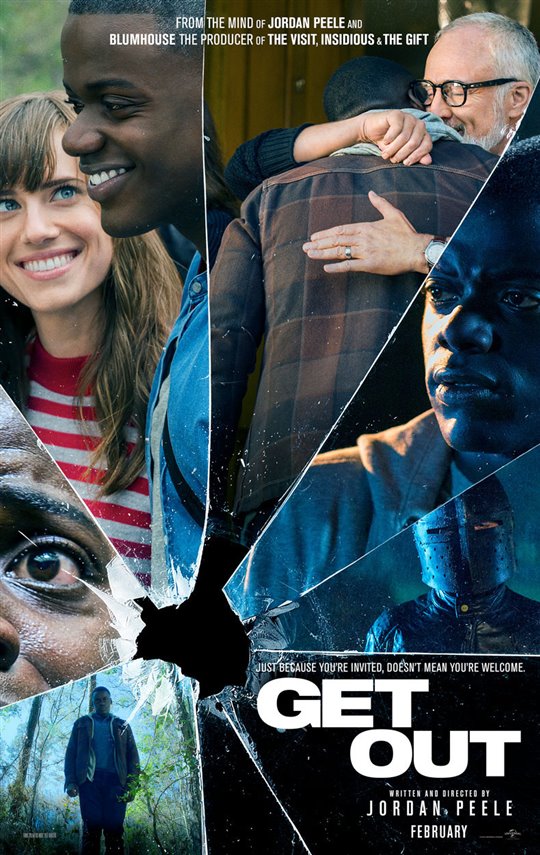 The LEGO Batman Movie is no longer number one at the box office as director Jordan Peele's debut thriller Get Out comes out on top. Seems the hype surrounding the racially driven, meet-your-in-laws nightmare narrative drew attention as it took down the two-week hero of the box office.
The thriller Get Out edged out the competition by taking in an estimated $33.4 million in its opening weekend. Tribute.ca users gave it a rating of 3.4 stars.
After spending two weeks in the top spot, The LEGO Batman Movie dropped to second, adding an additional $19 million to make its current gross a hefty $133 million. It's clear the superhero film is still a hit with audiences, with a current rating of 4.6 stars from Tribute.ca users.
Moving up one spot from fourth to third is John Wick: Chapter 2, earning $9.4 million in its third week at the box office. With a total gross of $74.4 million, the film has surpassed the first film in the series, which grossed a little over $43 million in 2014. Tribute.ca users have given John Wick: Chapter 2 a rating of 4 stars.
Matt Damon's action flick The Great Wall, which opened in third spot last week has slipped to fourth place, taking in an additional $9.1 million making its total earnings $34.4 million. It received a star rating of 3.4 from Tribute.ca users.
Rounding out the top five is Fifty Shades Darker, which took in $7.8 million this weekend, making its total earnings $103.6 million in its third week, less than the over $140 million its 2015 predecessor Fifty Shades of Grey had as gross earnings in its third week. The sexy sequel garners a 2.4 star rating from Tribute.ca users.
Which movie did you see this past weekend? Tell us below! ~Alexa Caruso