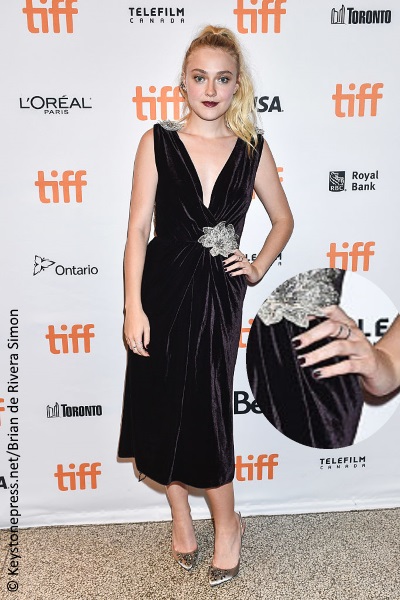 While we're officially in fall, the season's nail trends have clawed their way into our style. Of course, celebs are among the first to sport trendy style statements. At the Toronto International Film Festival this year, it was clear that darker hues like aubergine and burgundy were the number one pick.
Dakota Fanning, who walked the red carpet to promote her movie American Pastoral, sported a dark aubergine shade that matched her velvet dress. Kate Hudson, who was promoting Deepwater Horizon, sported a plum shade (below), which was surely my favorite.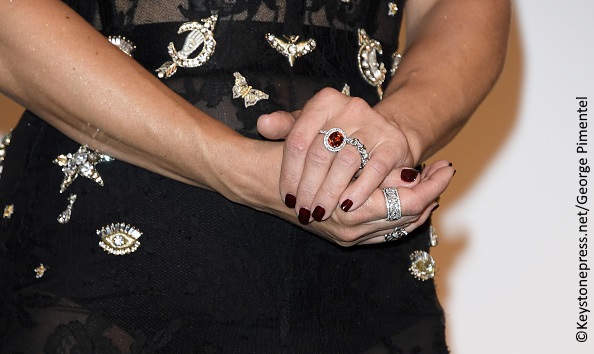 To get the hottest nail trends of the season, I would suggest trying the KISS impress gel manicure Boogie Down, which is in all new matte.
Matte is another trend that is taking over runways and red carpets. It gets five stars from me. The impress nails are easy to use and is a very quick application. Simply peel off the adhesive at the back and you're good to go.
If you don't fancy matte, you also have the option of a shiny gel-like finish using the KISS imPress gel manicure in Symphony. It comes with six gold accent nails to add a pop of glitter.
Of course, it goes without saying the nude nails and French manicure will always be a trend that isn't going out if style anytime soon. From Chloë Grace Moretz to Gina Rodriguez, stars took this trend to the red carpet at this year's Toronto International Film Festival.
My go-to manicure is the KISS Salon Acrylic Nude in Graceful because I love the oval shapes. Also, the Salon Acrylic French in Humble Pie is a great option to go natural this season. If simple and sophisticated is your look, this is what I would recommend. ~Marriska Fernandes