Get to know all about The InBESTigators star Aston Droomer!
By Alexandra Heilbron on October 1, 2020 | 3 Comments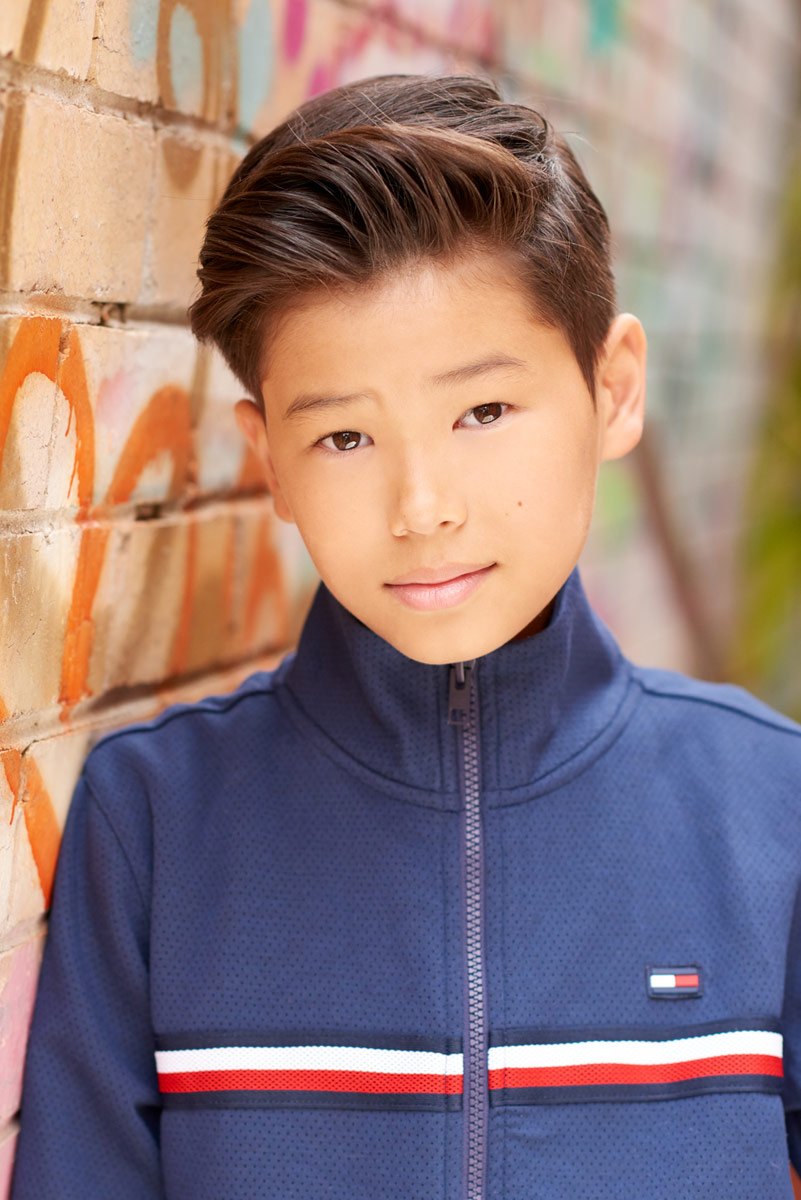 Aston Droomer plays Ezra Banks on the popular Netflix series The InBESTigators, filmed in Melbourne, Australia. The show follows a group of school kids who are so good at solving mysteries that they start a detective agency called The InBESTigators.
The series was nominated for an Australia Academy of Cinema Television Arts (AACTA) award for Best Children's Program and recently won a Platinum Remi award at the 53rd Annual Worldfest-Houston International Film Festival. It currently has two seasons available on Netflix, in 31 languages across 189 countries.
We chatted with Aston, who answered some of our questions about the show, his career and his life outside of show business. ~Alexandra Heilbron
How did you get the role? What did you do for your audition and how many auditions did it take?
My agent Emma Raciti Management sent through an audition request for The InBESTigators for the role of Ezra Banks. I had three rounds of auditions. The first round I had to learn two scripts before the audition, which was with casting director Nathan Lloyd. I was then asked to attend two more auditions with new scripts to learn. The second audition I got to meet producers Robyn Butler and Wayne Hope. I knew who they were because my parents watched their shows on TV regularly. I was told the third audition was a chemistry test, that's when I got to meet [co-stars] Abby Bergman, Anna Cooke and Jamil Smyth-Secka. When I was offered the role of Ezra Banks I was very excited and had butterflies in my stomach because I hadn't done much TV work.
How did you get started as an actor?
I started dancing at the age of three and a half. I take ballet, tap, hip hop, jazz and contemporary dance. I also learn musical theatre, singing and drama. I've been performing on stage since the age of five in dance competitions and musicals. I've been lucky to have had the chance to work with amazing actors in musicals such as Carmen (the opera) and the musicals The King and I and The Bodyguard. My biggest highlight would have to be performing on the opening night of The Bodyguard musical, playing Rachel Marron's son Fletcher as I got to sing, act and dance with Paulini Curuenavuli who plays Rachel and Prinnie Stevens who plays Rachel's sister Nicki. I also got to work with Kip Gamblin who is a great Australian actor and dancer, who plays the bodyguard.
Which is your favorite episode of The InBESTigators and why?
My favorite episode has to be The Case of the Miraculous Golfer. We got to play mini golf during our breaks and it was a great way to get out of my Ezra character.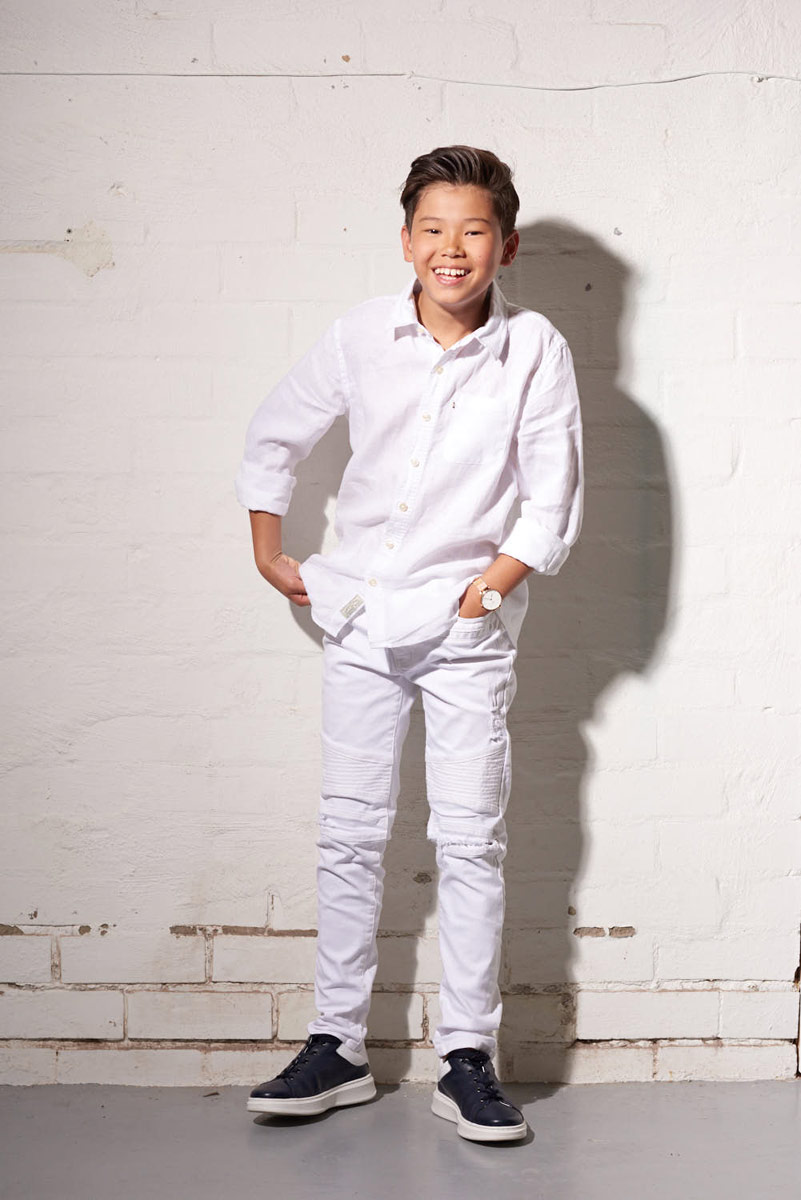 In what ways are you similar or different to Ezra?
Ezra Banks and I are very different. Ezra is very tech savvy and I am not. I enjoy being outdoors and riding my dirt bike and mountain bike. Playing the role of Ezra was fun because it was nice to step out of being Aston and into another character that is opposite from me. If I had to choose one thing that I have in common with Ezra it would be that we're both very business-minded and adventurous.
What quality do you like most about Ezra?
I like that Ezra is intelligent, business savvy and a good friend.
What's the coolest thing about living in Australia?
I enjoy being outdoors, dirt bike riding and mountain bike riding. I love the fresh air and the bushland in Australia. Also the beaches are very clean but cold!
Where is one place in the world you'd most like to visit?
I would love to visit Canada because of Whistler Mountain Bike Park in British Columbia and the other amazing enduro trails around Canada.
Do you want to continue to be an actor when you grow up? 
Yes, I do. I want to be an actor and dancer, or a mountain bike rider.
What else do you like to do in your spare time?
Besides mountain bike and motocross I also enjoy going to the beach, playing Xbox when I have spare time, going for long walks with my dog and just hanging out with my friends.
Do you keep in contact with your co-stars when you're not filming?
I catch up with my co-stars when we do publicity events such as the Webinar for The Australian Children's Television Foundation (ACTF). It is a bit hard right now because we are all in lockdown due to COVID-19 here in Melbourne but I am sure once all this is over we will catch up soon.
Do you have siblings? Do they also act?
I have two older sisters, but they don't act.
What's your favorite movie/TV show?
I enjoy watching The Avengers and Deadpool.
Is there an actor you'd like to work with/meet?
I would love to work with and/or meet Ryan Reynolds and Kevin Hart.
What kind of role would you like to play next?
A teenage delinquent or a superhero. I'd also like to play roles that let me show my dancing skills, motocross or mountain bike riding skills.
What can you tell us about a third season? 
At this stage there are talks of season 3 but nothing has been confirmed as yet. It would be great to do season 3 and bring all the gang back together again.
Fans can get in touch with Aston through Instagram, Facebook and Cameo!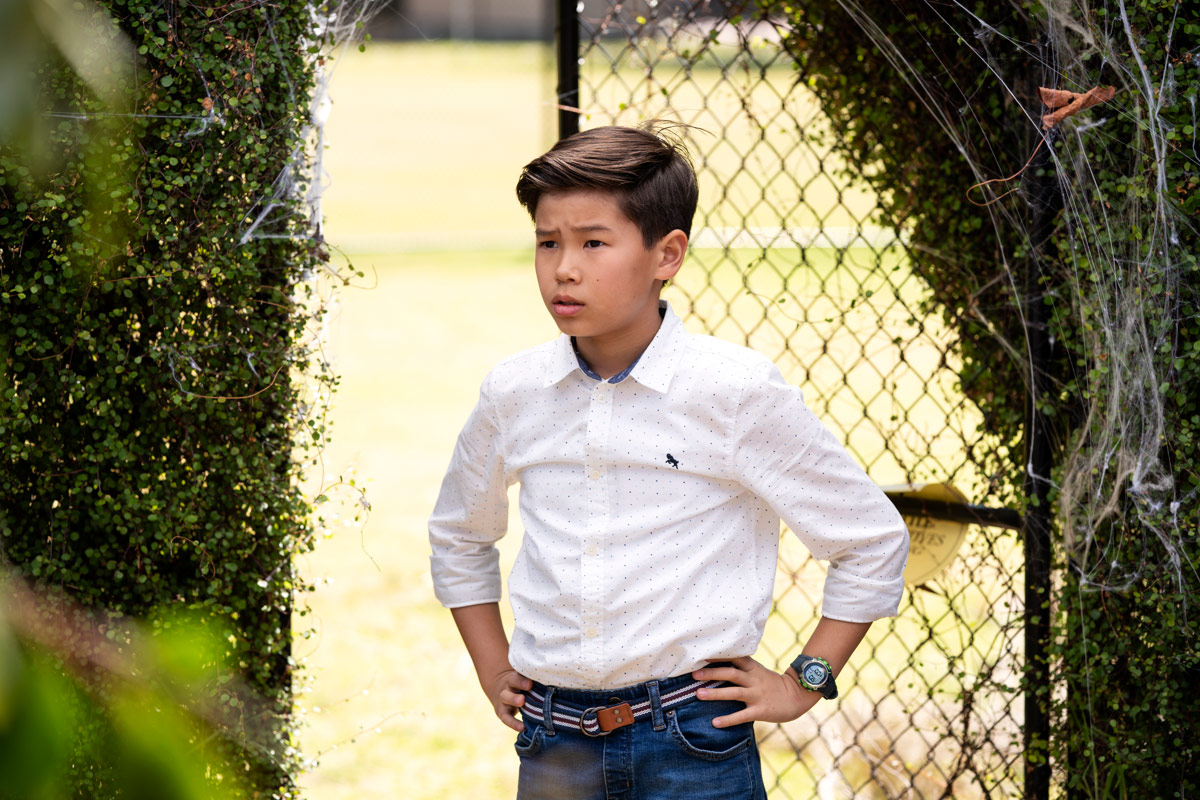 ---
---
---
---
Similar Articles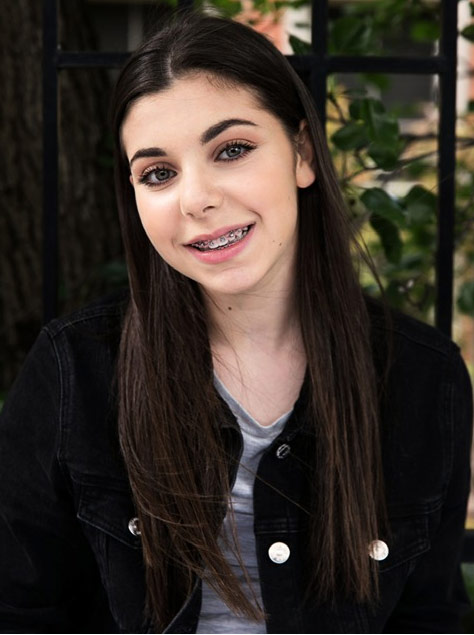 January 30, 2020 | 11 Comments
We had the chance to chat with Abby Bergman, one of the stars of the critically acclaimed Netflix series, The InBESTigators about filming in Australia and more!
---