Ghost in the Shell an exciting sci-fi flick: Blu-ray review
By Alexa Caruso on July 25, 2017 | Leave a Comment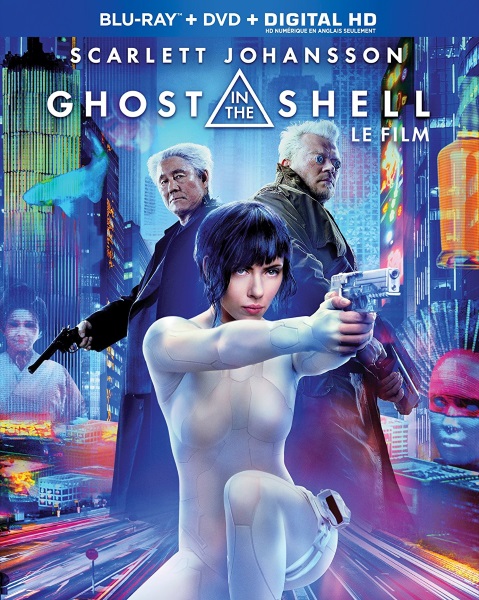 Based on the wildly popular Japanese manga series of the same name, Ghost in the Shell finds Scarlett Johansson suiting up as the cyber-enhanced super soldier, Major.
She learns from the woman who made her, Dr. Ouelet (Juliette Binoche), that her brain was salvaged after she and her family were attacked by terrorists. A part of a new program run by AI tech giant Hanka, headed by Mr. Cutter, Major's brain was successfully transplanted out of her un-salvageable body and into a robotic shell. She is now the ideal mesh of human and machine and also a perfect weapon, but she still suffers from a few "glitches" — fragments of memories she cannot decipher.
It is in her work as an agent fighting crime in Section 9 that she learns of a mysterious but murderous entity named Kuze (Michael Pitt) who is hacking the minds of top officials and scientists at Hanka. It seems anyone involved with creating Major is a target. In finding Kuze, Major discovers that everything she was told, and everything she IS, is, in fact, a lie. Learning the truth will pit her against the company that made her.
Ghost in the Shell is a fun ride, overall. Stunning visuals paired with an intriguing story definitely make a recipe for success. The fight scenes are done well, the supporting characters are great, and Scarlett Johansson's acting in the role was, to me, not that bad. I feel she picked up the intricacies of playing a character that was half human and half robot quite well. She moved and spoke mechanically, which, while in any other role would be a huge issue, you would want and expect from something made of metal. But her intentions were human, and that came across well.
Unfortunately, where the film fell a bit flat was overall story development and depth. The world and AIs created in Ghost in the Shell are immensely interesting and poignant, and I felt I wanted to see more of that — luckily, you get more of an explanation in the special features of the Blu-ray. I wanted to see more back story and, frankly, more resistance from Major. I wished things didn't tie up so neatly in a pretty package. AI and human identity in an increasingly tech world is a timely topic nowadays, so to see it brought before the masses via cinema makes for an excellent opportunity to delve further and get people talking.
Granted, it's hard to get existential in the time span of a couple of hours, but it can be done. Think back to films like 2001: A Space Odyssey or Blade Runner — when you finished watching those films you were in awe and had loads of questions about yourself and the future, and that's what I expect from a sci-fi flick now, including Ghost in the Shell. Maybe that's a spoiled view of things, but comparisons are inevitable.
With that said, the film is still an interesting and enjoyable one to watch, and I would recommend it to anyone interested in the subject matter.
Special Features:
Hard-Wired Humanity contains behind-the-scenes footage as well as interviews with the cast and crew in which they discuss the look and feel of the film — everything from set design and stunts to the themes of the film and the original manga series are covered.
Section 9: Cyber Defenders showcases each of the film's main characters as well as the different kinds of cybernetic enhancements we see in the movie.
Man & Machine: The Ghost Philosophy addresses the main theme in the film and manga series as well as the chances of this becoming a real part of our future.
---
---
---
Similar Articles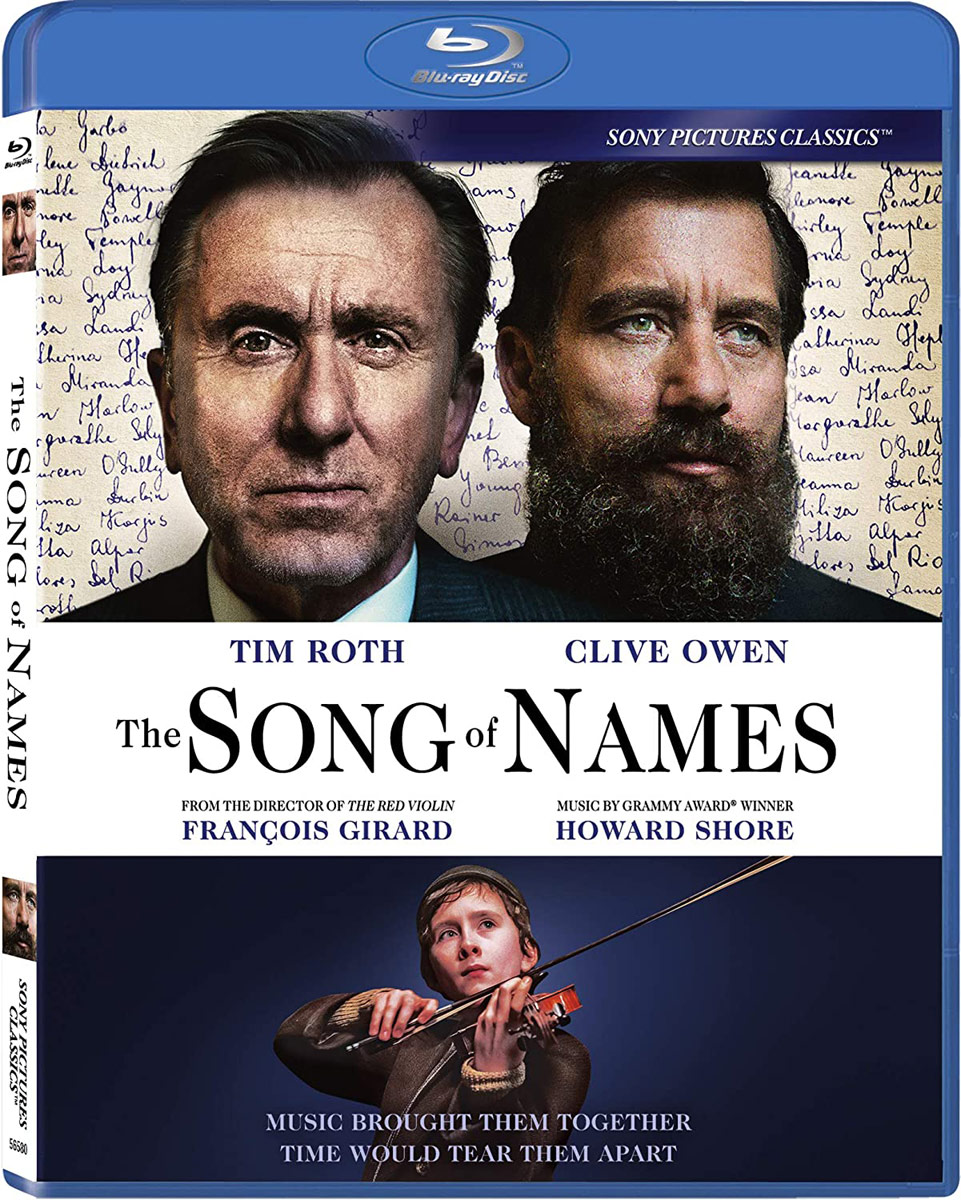 March 24, 2020 | 8 Comments
Check out these new movies on DVD and Blu-ray – they're also available to stream on many platforms. We have digital copies of one of the titles to give away!
---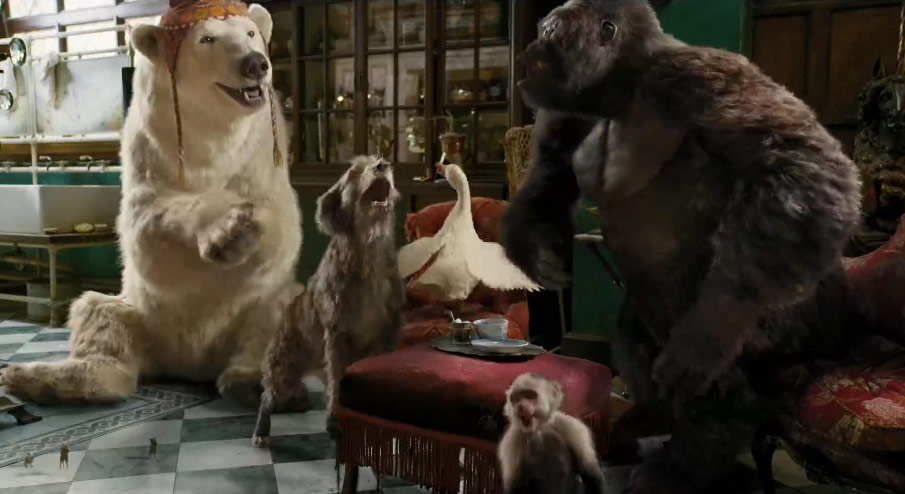 March 23, 2020 | Leave a Comment
Check out this exclusive clip from the Dolittle DVD/Blu-ray release, in which Susan Downey and Robert Downey Jr. introduce us to two wacky characters.
---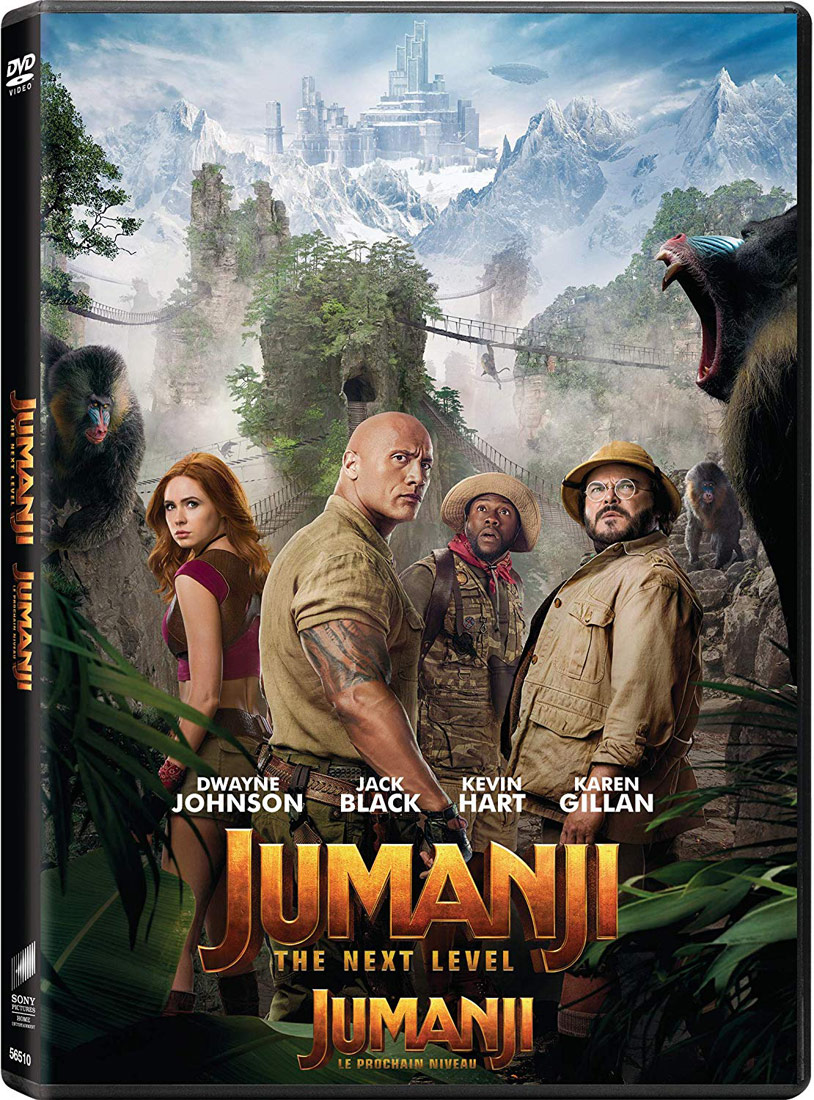 March 17, 2020 | Leave a Comment
With many people staying at home due to COVID-19, this is a great time to catch up on movies, whether on DVD, Blu-ray, or Digital. Check out what's new today!
---