Ghostbusters leads this week's new trailers
By Tribute on March 5, 2016 | 1 Comment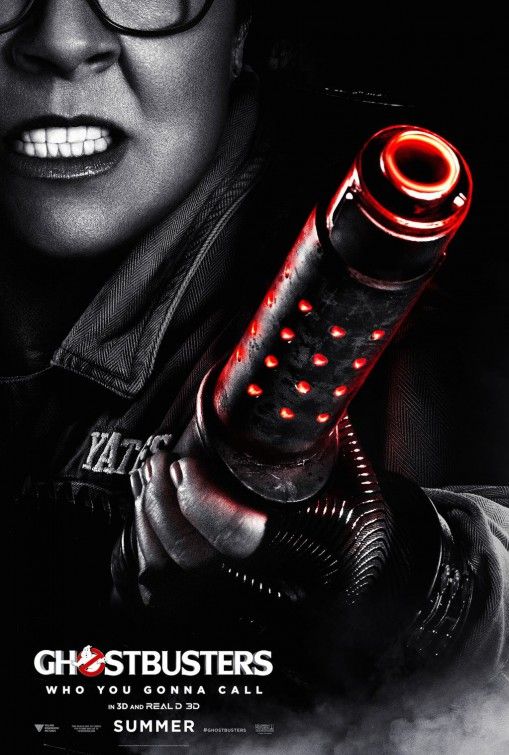 This week provided the first look at the hotly anticipated Ghostbusters reboot, featuring an all-star, all-female lead cast. With Melissa McCarthy and Kristen Wiig armed and ready to rid the world of its pesky ghosts and spirits, this supernatural comedy looks destined for success.
The rebel in us all rejoiced with the first trailer for the comedy Middle School: The Worst Years of My Life, which is about a quiet teenage artist with a vivid imagination who decides to break every rule in the book. Lauren Graham stars.
Dev Patel headlines The Man Who Knew Infinity, which launched its first trailer this week. The film follows a young Indian man (Patel) who earns admittance to Cambridge University during WWI where he develops into a pioneer of mathematical theories under the tutelage of his professor (Jeremy Irons).
The heavy Louder Than Bombs, which examines the emotional impact of a photojournalist's death on her pained family, released its debut trailer as well. Jesse Eisenberg and Gabriel Byrne are two of the fine actors who appear in the picture.
To end on a more cheerful note, the second trailers for the animated films Finding Dory and Ice Age: Collision Course hit the web this week. Both films promise to please audiences of all tastes.
Here's a list of the newest trailers:
Ghostbusters
Star Wars: The Force Awakens
Middle School: The Worst Years of My Life
The Man Who Knew Infinity
Louder Than Bombs
Finding Dory
Ice Age: Collision Course
Maggie's Plan
Precious Cargo
A Beautiful Planet
~Matthew Pariselli
Ghostbusters– Authors Erin Gilbert (Kristen Wiig) and Abby Yates (Melissa McCarthy) write a book in which they claim that ghosts exist. A few years later, Erin lands a prestigious teaching position at Columbia University, but when her book resurfaces, she becomes a joke within the academic world. That changes when ghosts invade Manhattan, and Erin and Abby reunite in order to get together a team to save the world.
Star Wars: The Force Awakens- Thirty years after Return of the Jedi, Luke Skywalker (Mark Hamill) is missing. A Resistance pilot (Oscar Isaac) is given a map to find Luke, and before he's captured by the First Order, he gives the map to BB-8. Meanwhile, a scrappy scavenger named Rey (Daisy Ridley) and a former Stormtrooper named Finn (John Boyega) team up with Han Solo (Harrison Ford) and Chewbacca on the Millennium Falcon to find Luke for General Leia (Carrie Fisher).
Middle School: The Worst Years of My Life– Rafe has an epic imagination…and a slight problem with authority. Both collide when he transfers to an oppressive, rule-crazy middle school. Drowning in dos and don'ts, Rafe and his scheming best friend Leo hatch a plan to break every rule in the school's Code of Conduct. It's Ferris Bueller meets Home Alone as their battle with Principal Dwight explodes into chaos both real and imagined.
The Man Who Knew Infinity– In 1913, Srinivasa Ramanujan (Dev Patel), a self-taught mathematics genius from India, is invited to Trinity College, Cambridge by famed mathematician G.H. Hardy (Jeremy Irons). Upon arrival, he's unable to explain how he has arrived at his mathematical conclusions and is treated with disdain and anger by his professors, save for Hardy, who stands up for the young genius.
Louder Than Bombs– Gene Reed (Gabriel Byrne), an aging high-school teacher, is grappling with the sudden death of his photojournalist wife Isabelle (Isabelle Huppert). To make matters worse, he is having a difficult time connecting with his loner son Conrad (Devin Druid). When his eldest son Jonah (Jesse Eisenberg) returns home after the birth of his first child, Gene sees an opportunity to bridge the gap with Conrad.
Finding Dory– One year after her journey with Nemo, Dory (voice of Ellen DeGeneres) is on an adventure to find her own family. Along the way, everyone learns a few things about the meaning of family from the adventure.
Ice Age: Collision Course- Sid, Manny, Diego, and the rest of the herd must leave their home to save themselves after Scrat's epic pursuit of that elusive acorn catapults him out into the universe where he accidentally sets off a series of cosmic events that transform and threaten the Ice Age World.
Maggie's Plan– Maggie (Greta Gerwig), who hasn't had much luck with long term relationships, wants to have a child. She decides that artificial insemination is the best option but no sooner has she begun the process than John (Ethan Hawke) enters her life. John, an academic, is unhappily married to Georgette Norgaard (Julianne Moore) and Maggie is the change he's been searching for. A tangled web is woven as the three juggle their ever-changing desires.
Precious Cargo– After a botched heist, Eddie (Bruce Willis), a murderous crime boss, hunts down the seductive thief Karen (Claire Forlani) who failed him. In order to win back Eddie's trust, Karen recruits her ex-lover and premier thief Jack (Mark-Paul Gosselaar) to steal a cargo of rare precious gems. But when the job goes down, allegiances are betrayed and lines are crossed as Jack, Karen, and Eddie face off in a fateful showdown.
A Beautiful Planet– Narrated by Jennifer Lawrence, A Beautiful Planet offers an exploration of Earth as seen from outer space, exclusively in IMAX and IMAX 3D theaters. The astronauts in the film show us unique and beautiful views of the world, including colorful night views from the International Space Station, giving us an understanding of how the natural world works and expanding what human beings can do.
---
---
---
---
Similar Articles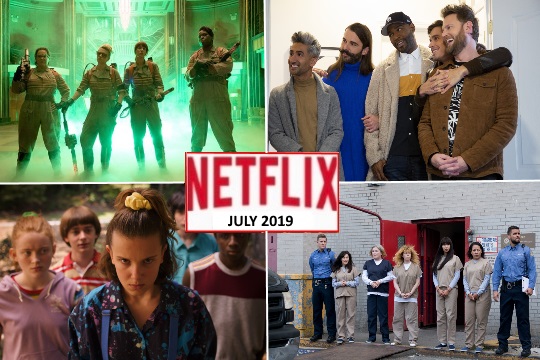 June 21, 2019 | Leave a Comment
As we swim into summer, let's not forget some of our favorite shows & films that will be streaming on Netflix in July, including fan favorite Stranger Things 3.
---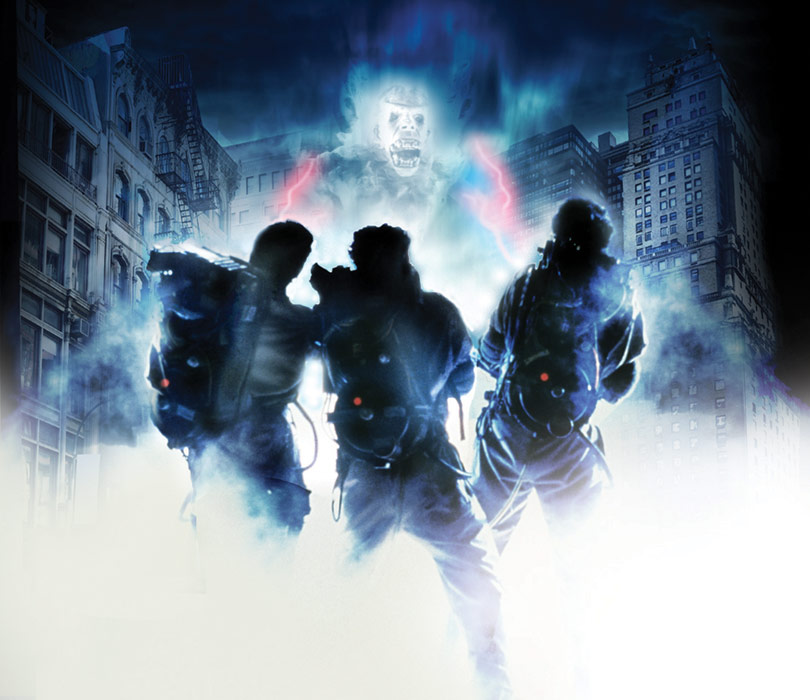 January 17, 2019 | 11 Comments
It has been confirmed that Canadian producer and director Ivan Reitman is passing down the Ghostbuster baton to his award-winning son Jason Reitman.
---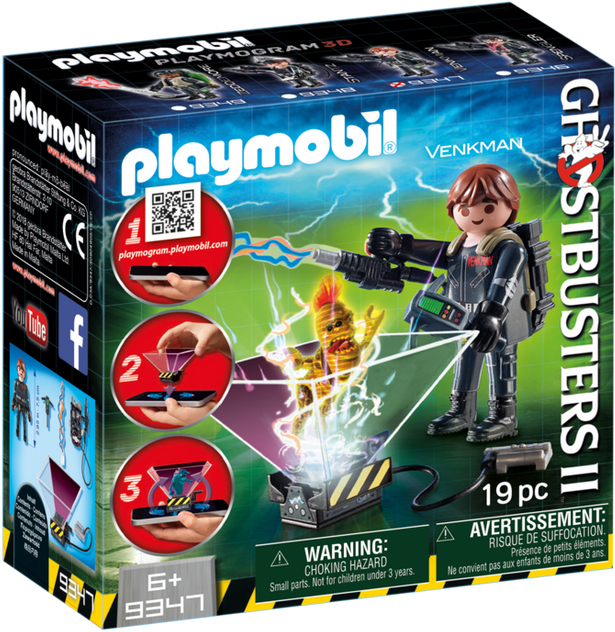 June 8, 2018 | 64 Comments
June 8th is National Ghostbusters Day and to celebrate, we're giving away some amazing Ghostbusters toys courtesy of PLAYMOBIL. Find out how you can win one!
---