Ghostbusters redeems itself in this week's new trailers
By Tribute on May 19, 2016 | 1 Comment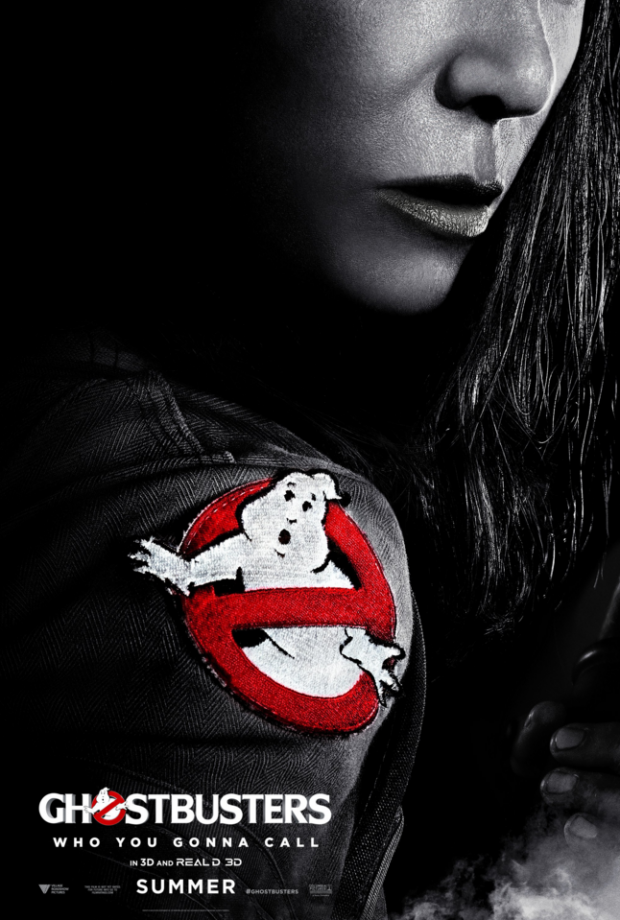 This week's new trailers offer laughs, frights, tears (both good and bad), redemption, and everything in between — leaving us chomping at the bit to see them all hit theaters later this year.
After a lot of chatter (and many dislikes on YouTube) surrounding the first Ghostbusters trailer, the second trailer looks unlikely to garner quite as much hostility, as it provides a lot more insight into the plot and exactly who these ghost-fighting ladies are. Speaking of character insight, we've also got the epic second trailer for the Spielberg film adaptation The BFG, which gives viewers a closer look into the larger-than-life inhabitants of Giant Country.
Oscar contenders alight the next batch of trailers, with Ben Affleck solidifying his leading man status in the premiere trailer for the thriller The Accountant, while Michael Fassbender and Alicia Vikander face a tragic decision in the North American trailer for The Light Between Oceans, and Adrien Brody endures torture at the hands of Iranian extremists in the first official trailer for Septembers of Shiraz. ~Shelby Morton
Take a look at the full list of new trailers below:
1.) Ghostbusters
2.) The BFG
3.) The Accountant
4.) The Light Between Oceans
5.) Septembers of Shiraz
6.) Hell or High Water
7.) Don't Breathe
8.) Popstar: Never Stop Never Stopping
9.) Into the Forest 
10.) Indignation 
Ghostbusters- Authors Erin Gilbert (Kristen Wiig) and Abby Yates (Melissa McCarthy) write a book in which they claim that ghosts exist. A few years later, Erin lands a prestigious teaching position at Columbia University, but when her book resurfaces, she becomes a joke within the academic world. That changes when ghosts invade Manhattan, and Erin and Abby unite in order to get together a team to save the world.
The BFG-  A little girl named Sophie (Ruby Barnhill) is drawn to the window one night, where she witnesses a massive, frightening creature outside. She runs away from the window and hides under her covers, but is plucked from her bed by a monstrously huge hand. This starts her on her journey with The Big Friendly Giant (Mark Rylance), who is an outcast because he refuses to eat boys and girls, and the Queen of England (Penelope Wilton). They try to capture the giants who have been eating people and terrorizing the human world to stop them before they hurt anyone else.
The Accountant- Christian Wolff (Ben Affleck), a math genius with an obsessive, anti-social personality, is a freelance accountant who "cooks the books" for dangerous criminal organizations. When the Treasury Department's Crime Enforcement Division takes an interest in his activities, Christian takes on a legitimate client — a robotics company — to throw them off. Dana (Anna Kendrick), an accounting clerk who works for the company, has discovered a discrepancy involving millions of dollars. As Christian digs into the books and gets closer to the truth, bodies begin to pile up.
The Light Between Oceans- Tom Sherbourne (Michael Fassbender) is a lighthouse keeper living with his wife Isabel (Alicia Vikander) on a picturesque beach off the coast of Australia. They are deeply in love and perfectly content with their simple life together — until one day they find an abandoned baby girl in a boat on a shore just beyond their home. Initially shocked, they fall in love with the child and raise her as their own. At a social event they meet Hannah (Rachel Weisz), a deeply sad widow who lost her husband and daughter at sea — around the exact same time they found their little girl. As the pieces slowly fall together, the couple must make the hard decision between what feels good and what is right.
Septembers of Shiraz- Tehran jeweler Isaac Amin (Adrien Brody) is arrested one morning and accused of spying for Israel. Taken to a secret prison, Isaac is subjected to agonizing interrogations, while his distraught wife, Farnez (Salma Hayek), tries to make sense of it all and to secure Isaac's release, so they can get their family away from this climate of fear and repression. Adapted from Dalia Sofer's bestselling autobiographical novel.
Hell or High Water- In Hell or High Water, two brothers – Toby (Chris Pine), a straight-laced and divorced father trying to provide for his son, and Tanner (Ben Foster), a short-tempered ex-con — rob branch after branch of the bank that's foreclosing their family land. The pair seem to be getting away with their crimes until they reach the radar of a foul-mouthed Texas Ranger (Jeff Bridges), who's determined to crack one last case before he retires.
Don't Breathe- A group of young people break into and rob the homes of the wealthy in the horror thriller Don't Breathe. One of the thieves, Alex (Dylan Minnette), has a father who owns a security company, so they target his customers because Alex knows how to bypass their security systems. He's joined by Rocky (Jane Levy) and Money (Daniel Zovatto). When they target a blind military veteran (Stephen Lang), things don't go as planned. Although blind, the veteran is not nearly as helpless as they thought he would be.
Popstar: Never Stop Never Stopping- Singer/rapper Conner4Real (Andy Samberg) has shown remarkable musical talent since he was a little boy. As soon as he could, he formed a band. Not long after, he becomes a superstar, with big names through the music industries touting his talent. He has a huge staff that caters to his every whim. As Conner says, "It takes a village to make me look dope." However, he faces a crisis of popularity after his sophomore album flops, leaving his fans, sycophants and rivals all wondering what to do when he's no longer the dopest star of all in the comedy Popstar: Never Stop Never Stopping.
Into the Forest- Set in the near future, Into the Forest begins with a massive power outage that darkens all of North America. Sisters Nell (Ellen Page) and Eva (Evan Rachel Wood) live in a house in a forest far from the nearest town with their father Robert (Callum Keith Rennie). They're more alone now than they've ever felt before. As the blackout drags on and their supplies dwindle, the sisters battle starvation, sickness and trespassers. With a possible apocalypse looming, they'll have to rely on their wits to see them through.
Indignation- In 1951, Marcus Messner (Logan Lerman), a brilliant student from Newark, New Jersey, escapes being drafted into the Korean War when he receives a college scholarship. He develops an infatuation for a beautiful classmate named Olivia Hutton (Sarah Gadon) that consequently puts his future, and the plans his family has for him, in serious jeopardy. The college's imposing Dean (Tracy Letts) intervenes and Olivia's past struggles with mental health are revealed. But after a terrible accident transpires, Marcus may be in over his head. Indignation is based on the 2008 Philip Roth novel of the same name.
---
---
---
---
Similar Articles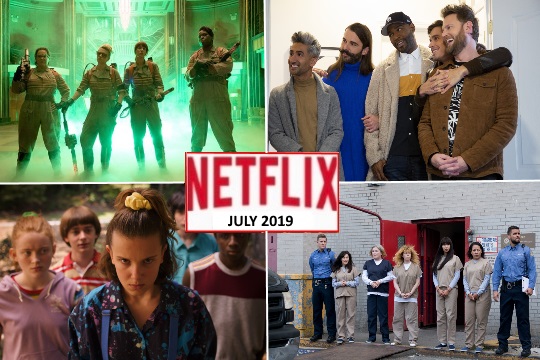 June 21, 2019 | Leave a Comment
As we swim into summer, let's not forget some of our favorite shows & films that will be streaming on Netflix in July, including fan favorite Stranger Things 3.
---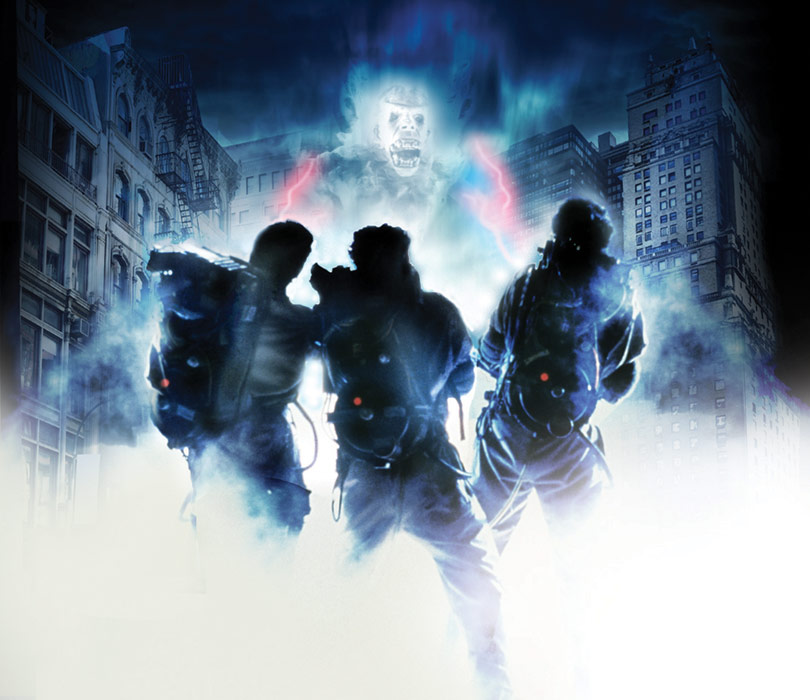 January 17, 2019 | 11 Comments
It has been confirmed that Canadian producer and director Ivan Reitman is passing down the Ghostbuster baton to his award-winning son Jason Reitman.
---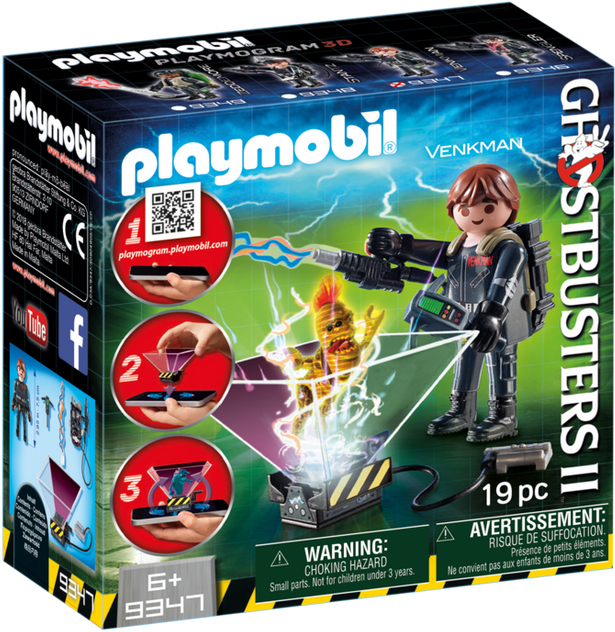 June 8, 2018 | 64 Comments
June 8th is National Ghostbusters Day and to celebrate, we're giving away some amazing Ghostbusters toys courtesy of PLAYMOBIL. Find out how you can win one!
---