Ghostbusters review – a must-see non-stop laugh spree
By Alexandra Heilbron on July 15, 2016 | 5 Comments
There's been a lot of backlash in regards to the new Ghostbusters movie from fans of the original. Some claim the 1984 version was so great that there's no need to make another movie. Others don't like the idea of the main characters being played by females this time around.
If you're in either of those two camps, read on. There's nothing to fear from this reboot except for some really scary ghosts who'll definitely make you jump!
Our editors, Alexandra Heilbron and Marriska Fernandes, attended an advance screening and got together to discuss the movie. Here are their thoughts:
Al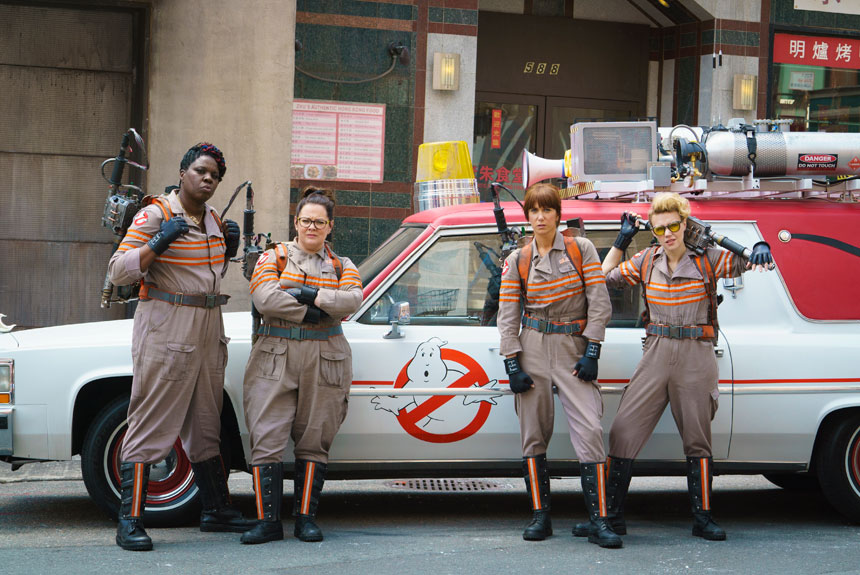 exandra: Since you were initially reluctant to see this movie, why don't you start off with your thoughts?
Marriska: I can't believe I'm still laughing out loud, a day after watching the film (and yes, my sanity is fine, I checked).
Alexandra: Me too. I mean, I was expecting to enjoy it, but this was beyond my expectations. It's not a remake, it's a totally new film that just happens to have female scientists who believe in ghosts.
Marriska: To be honest, I didn't expect much. I didn't think I'd enjoy it at all. Surprisingly, I'd say it was one of the best female-driven comedies I have seen in a while and another thing, it managed to outshine the original.
Alexandra: I thought so too. I recently watched the original as a refresher because I was excited about seeing the new one and although the 1984 movie was funny, this new one is hilarious. I laughed almost the entire length of the movie.
Marriska: Same here, I laughed so hard I cried. That's an ode to the outstanding cast. What I really liked was that unlike other multi-cast comedies, in which one character usually stands out, they were all scene stealers.
Alexandra: Which is why we laughed almost non-stop! I loved Chris Hemsworth as their ditzy blond secretary. I didn't realize he could be so funny.
Marriska: I like that they switched the roles and had Chris as the silly blond, which is usually played by a female. As far as the women, I was most surprised by Kate McKinnon's performance.
Alexandra: She was so ridiculously funny. I'd never seen her in anything, although Saturday Night Live fans will recognize her. I kept thinking, who is this crazy person!
Marriska: She was hilarious, a true standout and easily my favorite character (after Mr. Hemsworth of course).
Alexandra: After Hemsworth, definitely. I didn't want his dance during the final credits to end — ever. But I also loved the rest of the cast — especially Kristen Wiig. She was brilliant in Bridesmaids and she plays a similar character here. One thing I should also mention is that there are some genuinely scary ghost moments. I actually screamed and jumped out of my seat a few times.
Marriska: I know, as a fan of horror movies, I'm used to jump scenes so the movie didn't scare me but when you screamed, it made me jump.
Alexandra: Sorry about that. So what's your verdict?
Marriska: Overall, I will say Ghostbusters is laugh-till-hurts funny. So all you directors out there, next time you want to remake an original, who you gonna call? Women (and a very "blond" Hemsworth)! I'd give this film a perfectly slimy 10.
Alexandra: I heard they're making several sequels to this, which is really great news. I can't wait to see more. I give it an unqualified 10. And I should add, for fans of the original, there are a lot of shout outs to it, as well as cameos from almost all the original cast members — Bill Murray, Dan Aykroyd, Sigourney Weaver, Annie Potts and Ernie Hudson. 
Also, make sure to stay to the very end of the credits if you like extra scenes.
If you have seen the all-new Ghostbusters and you'd like to tell everyone what you thought, leave a comment below or click here to write a mini-review!
---
---
---
---
Similar Articles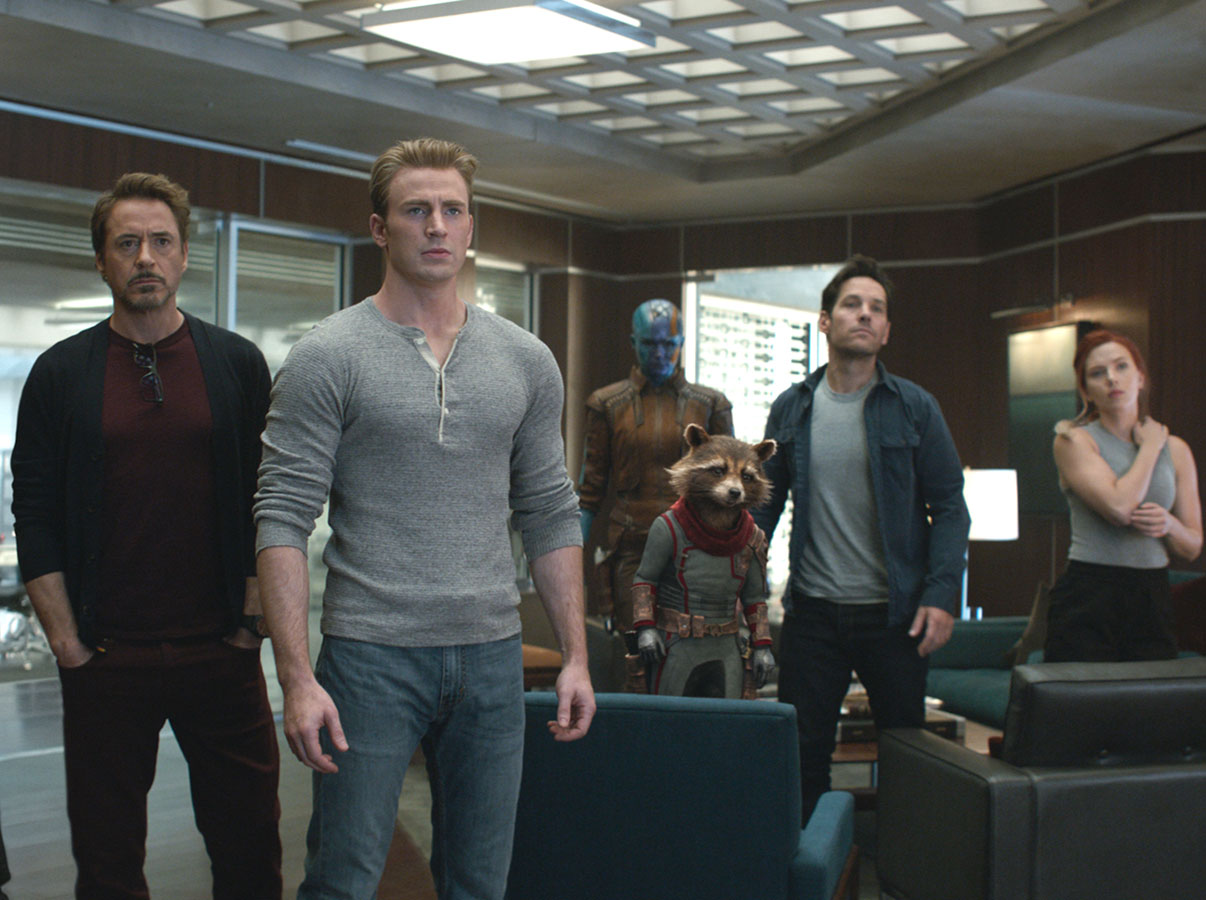 August 13, 2019 | Leave a Comment
Avengers: Endgame releases today on DVD and Blu-ray, and we've got all the info you need about the bonus features that are included for the fans' enjoyment!
---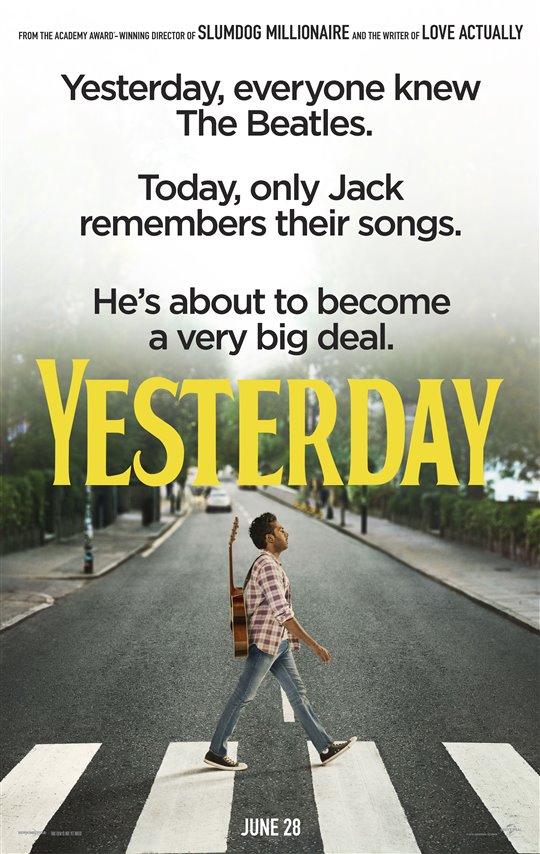 June 27, 2019 | 6 Comments
Yesterday is a hilarious comedy about a young musician who becomes famous for playing songs written by The Beatles when a global blackout alters the universe.
---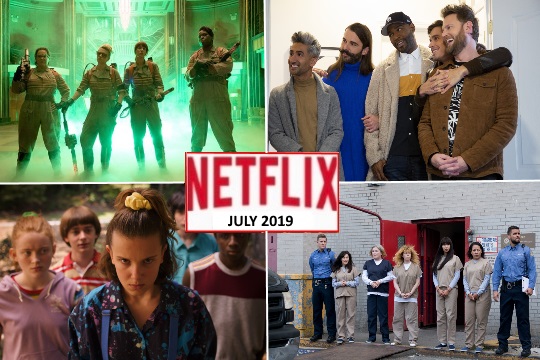 June 21, 2019 | Leave a Comment
As we swim into summer, let's not forget some of our favorite shows & films that will be streaming on Netflix in July, including fan favorite Stranger Things 3.
---