Glimpse into The Secret Life of Pets – Movie Review
By Tribute on July 8, 2016 | 3 Comments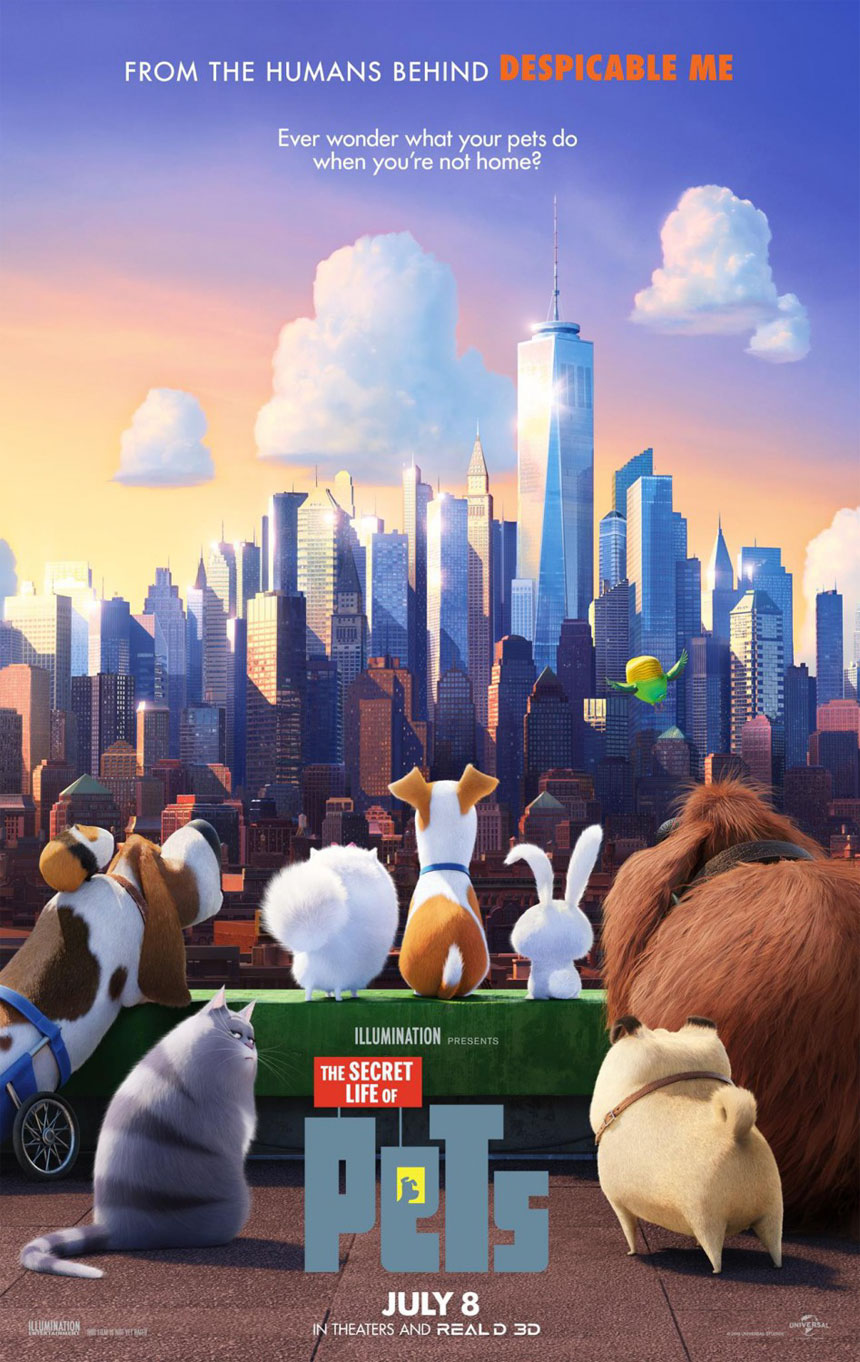 Do you ever leave your house and wonder, "What do my pets actually do all day?" The Secret Life of Pets gives a hilarious look into how pets occupy time while their owners are away.
The movie starts with a dog named Max (voiced by Louis C.K.) who lives a great life with his loving owner Katie (Ellie Kemper), who took him in after finding him alone outside when he was a puppy.
When Katie leaves the house to go to work, Max invites over other pets that live around his apartment, such as the gluttonous cat Chloe (Lake Bell), the flexible dachshund Buddy (Hannibal Buress), the zany pug Mel (Bobby Moynihan), and the parakeet Sweet Pea (Tara Strong).
We then see a few shots of other pets who do not play a big role — but one of them is still by far my favorite. When Leonard's owner leaves him alone with classical music, the fancy poodle changes the station and proceeds to headbang to heavy metal. Leonard, you are basically my music spirit animal.
There is also a white Pomeranian named Gidget, who to me, sounds exactly like Wreck-It Ralph's Vanellope von Schweetz (Sarah Silverman), but is actually voiced by Jenny Slate. She has a huge crush on Max, but as is the case in one-sided love, he doesn't seem to notice her much. Max continues to enjoy his simple life until one day, Katie comes back home with a new pet.
Poor Max now has to share Katie's attention with a giant, sloppy dog named Duke (Eric Stonestreet). After the much larger Duke threatens Max and steals his food and bed, Max sneakily discovers that he can trash Katie's house and make her think that the newer dog Duke did it, and so he must obey Max.
When a negligent dog walker leaves the dogs alone to go flirt with a girl by telling her she has the best hat he's ever seen (I'm being serious), Duke tricks Max and pulls him away by his leash far into the city to leave him in a trash can. After being attacked by a gang of cats who remove the dogs' collars, Max and Duke are taken away by Animal Control, but are saved by an adorable bunny named Snowball (awesomely voiced by Kevin Hart) who is actually a thug and makes them work for him.
He brings them to his domain in the sewers where they meet a group of abandoned pets called, "The Flushed Pets," who I doubt were all actually flushed down a toilet as there were large dogs in the group. The cult despises humans and when they find out that the two new dogs are actually house pets, Snowball and his gang chase after them, resulting in Max and Duke escaping all the way to Brooklyn.
When Gidget realizes Max is missing, she joins forces with Chloe, Buddy, Mel, Sweet Pea, a hawk named Tiberius (Albert Brooks) and an old paralyzed dog named Pops (Dana Carvey) to help her find the missing dogs. Meanwhile, Max and Duke raid a sausage factory, attempt to find Duke's former owner, and even end up joining forces with Snowball.
I wish the movie had a bit more depth and elaborated longer on a few emotional moments, but for being only 90 minutes long, the movie was a lot of fun. Kevin Hart absolutely killed it as the murderous bunny Snowball — definitely a quote-worthy character. The animation was great as well, making Manhattan look strikingly majestic.
What I loved most about this movie is that it incorporated all the small characteristics of pets that owners can relate to — dogs stopping whatever they are doing to chase balls or freak out over squirrels, pets longingly staring at human food and being terrified of vacuums, cats sticking their paws inside and under things, and kittens clinging onto fabric.
I sure hope my pets don't throw wild parties while I'm away. The Secret Life of Pets was highly cute and enjoyable, and I definitely recommend it for pet owners or anyone looking for some good family entertainment.
If you've seen The Secret Life of Pets, we'd love to hear your review! Click here to let us know what you thought of it. ~ Natalia Makarski 
---
---
---
---
Similar Articles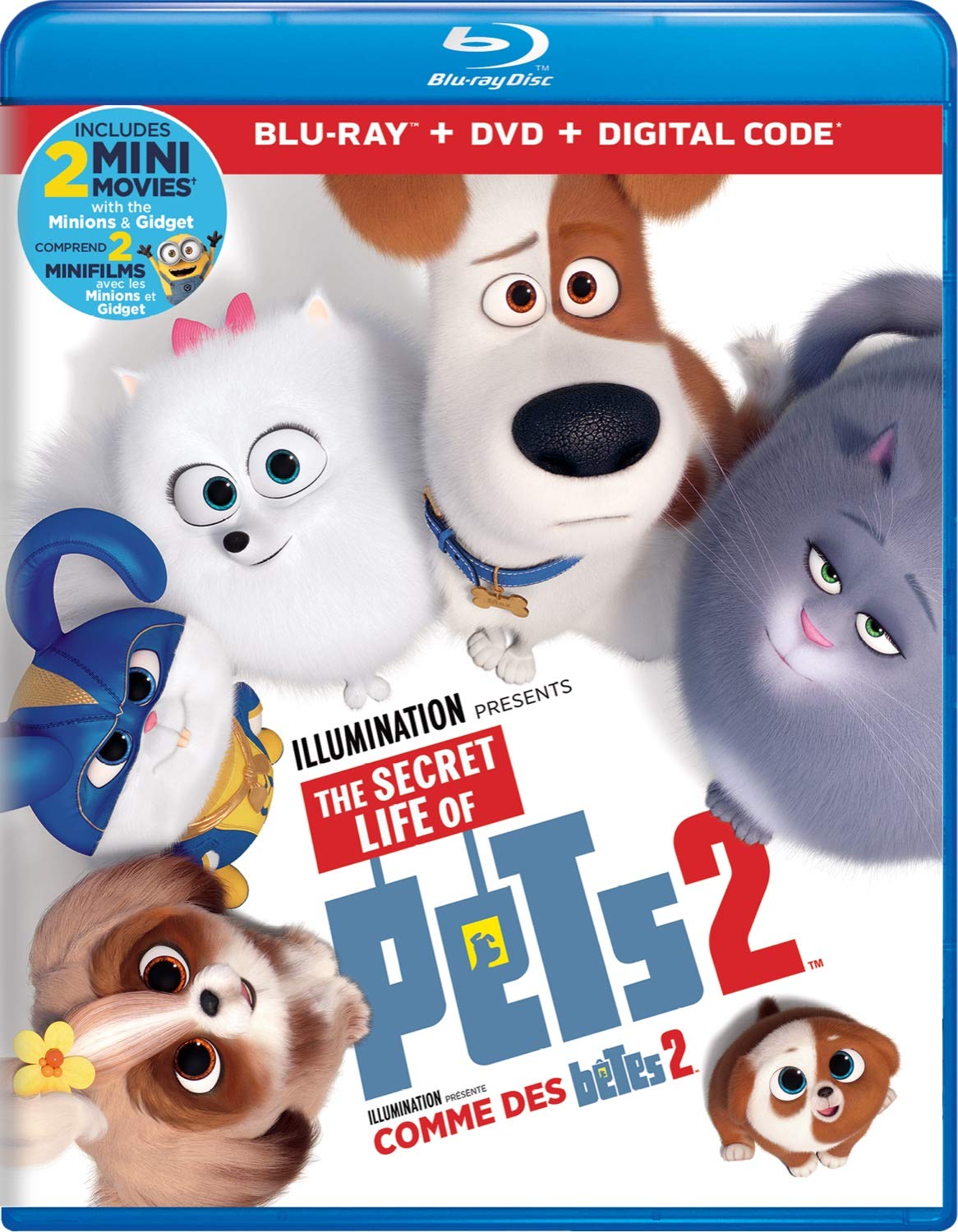 August 27, 2019 | Leave a Comment
The Secret Life of Pets 2 is now available on DVD and Blu-ray. Patton Oswalt and Kevin Hart provide the voices of Max and Snowball in this cute film for all ages.
---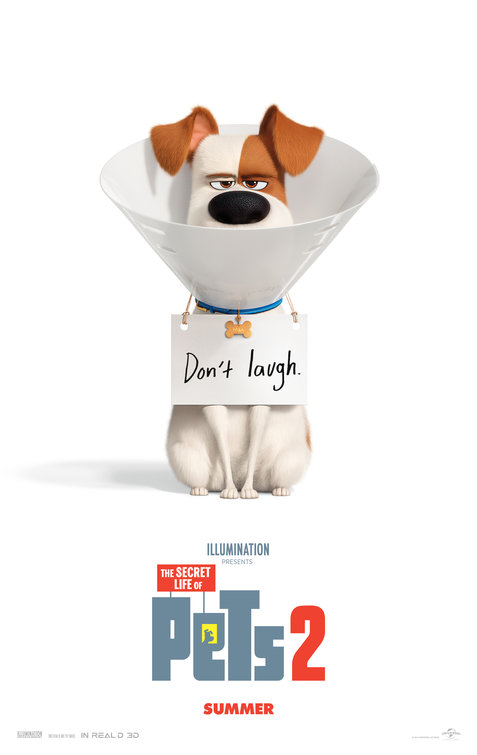 June 7, 2019 | Leave a Comment
The Secret Life of Pets 2 brings back all your favorite characters from the first one and gives them amusing stories to play out as Max has a new charge.
---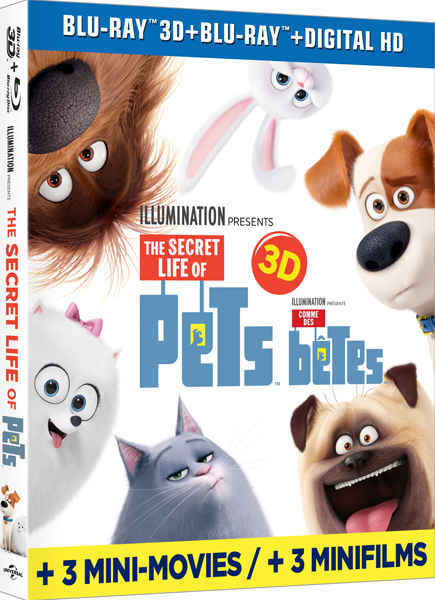 December 6, 2016 | 18 Comments
The Secret Life of Pets darts out of the cage and onto Blu-ray today. Read our review of the animated film, which stars Louis C.K., Lake Bell and Kevin Hart!
---