GLOW stars Jackie Tohn, Britney Young, Sydelle Noel on S2
By Marriska Fernandes on July 12, 2018 | 1 Comment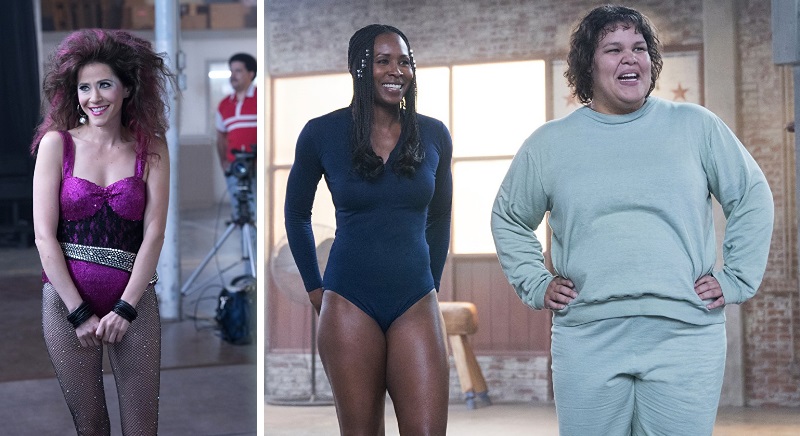 The successful first season of GLOW focused on women wrestlers struggling to get a TV show deal. In season two, the ladies of GLOW are now celebrities and are making episodes of the show while dealing with their own personal issues. The new season has twice the energy and entertainment factor, and is very relevant, given the current #MeToo climate.
We sat down with Jackie Tohn, Britney Young and Sydelle Noel in Los Angeles and chatted about the relevance of their show and what they knew about wrestling before making the series.
Who is the best wrestler among the GLOW cast?
Britney: Kia Stevens.
Jackie: Kia is a pro. I pick Britney. [To Britney] You do everything, you learn everything quickly, you're so strong and you make everyone feel so safe. My vote is you.
Britney: Thanks!
What is it like to be a part of a predominantly female cast, with a number of female writers and directors, at a time when people want to hear from more female voices?
Sydelle: [Co-creators] Liz [Flahive] and Carly [Mensch] want to know our opinions and our stories, and what we feel comfortable with. Not many shows and writers are interested in the actor's point of view, whereas Liz and Carly have an open discussion even before we start shooting. They take us in one by one and tell us that this is what is ahead for our character and want to know how do we feel about it. I really think female writers are more open to that.
Jackie: I always feel safe and taken care of. Being able to a tell a woman about partial nudity in a scene or being able to articulate to a woman about this scene that's about friendship. Like most industries, it's one that in the past has been predominantly led by men and the times have changed. We're getting to a point where, like you said, people want to hear from women, especially in the current climate.
What is it like being on the show and getting to talk about those kinds of topics like whether these women are being sexually exploited as women wrestlers? Especially in this current climate, but you're doing a show that's set in the '80s.
Jackie: That's the point. This has been going on for long enough. Unfortunately, it will probably continue to go on. Hopefully, at a lesser rate and women are being heard more and believed, and respected ultimately. I think GLOW was going to talk about these things and make the show with or without the #MeToo movement. These were the stories these women were telling. It's kind of amazing that the marriage is all happening now right in the time we are telling these stories.
Were any of you a fan of wrestling before?
Britney: I was not a wrestling fan at all. I really grew up thinking wrestling was fake. When we came in and they started showing us the moves, I was like "Oh!" [Fight coordinator] Chavo [Guerrero Jr.] said that this is a dance between partners. There's so much technique.
Jackie: It's an ass-kicking dance.
Britney: Yeah, there's so many levels of commitment you have to put into wrestling. I was like, "This is real. This is a sport and this something I can get into." We've gone to wrestling matches and we've met different wrestlers. It's so amazing to see what these people have put their bodies through for this amazing, amazing sport.
Sydelle: I had a boyfriend who loved wrestling so much. I was like, "Sure, I love it." Secretly, I am a little fan now. Before, not so much. I thought it was fake. I remember my first day of wrestling I googled everybody and the only person I didn't see was Kia. I was like, "Wait, we have a wrestler?" So I went on YouTube and saw all her stuff. I went up to her and was like, "Yo, how do we do this? I know it's fake and everything." And she looked at me like I was a demon child. And I totally get it now. I have been doing it for so long.
Jackie: We all thought the same way. My brothers were huge wrestling fans when I was a kid. We had the ring and the wrestling figures. I watched it with my brothers. The big thing we learned together was teamwork. You have to know and trust each other.
GLOW is currently streaming on Netflix. Click here to read our interview with Alison Brie and Marc Maron, and click here to watch our Ellen Wong interview. ~Marriska Fernandes
---
---
---
---
Similar Articles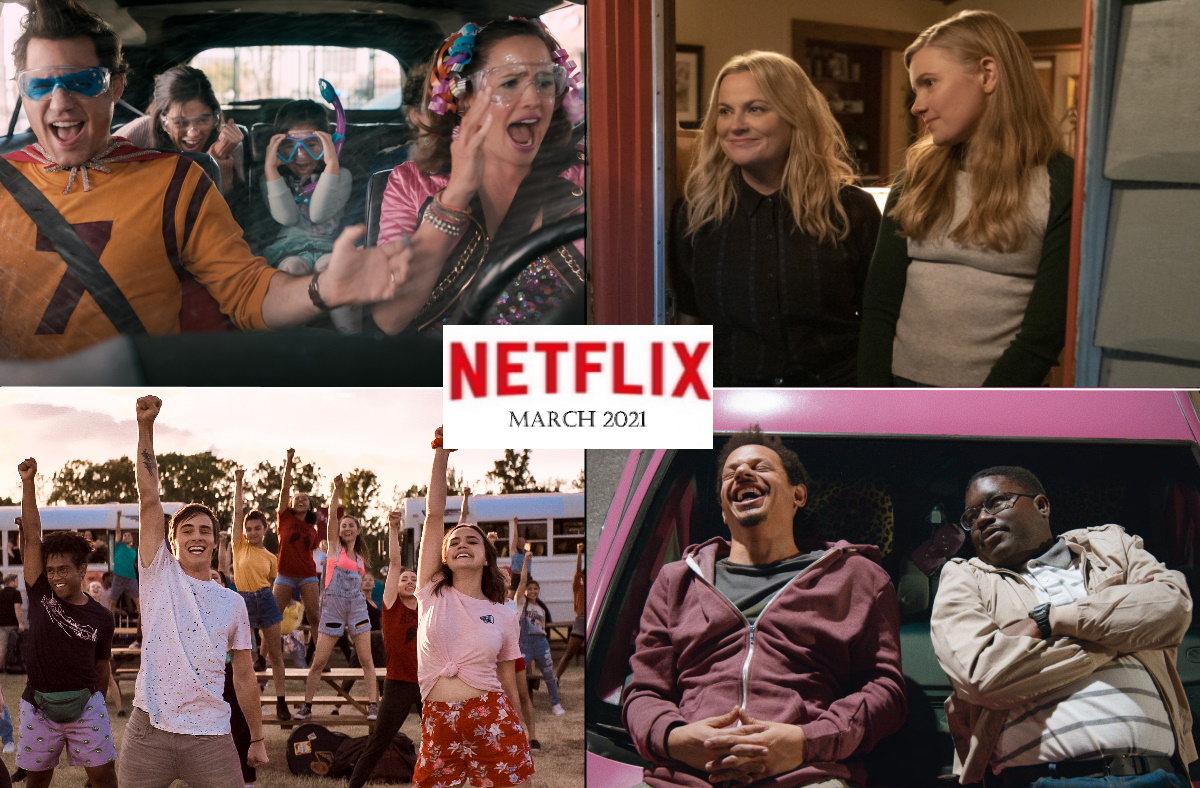 February 24, 2021 | Leave a Comment
Exciting new titles are coming to Netflix in March! From family friendly finds to chilling documentaries, there's something for everyone. Check out our guide!
---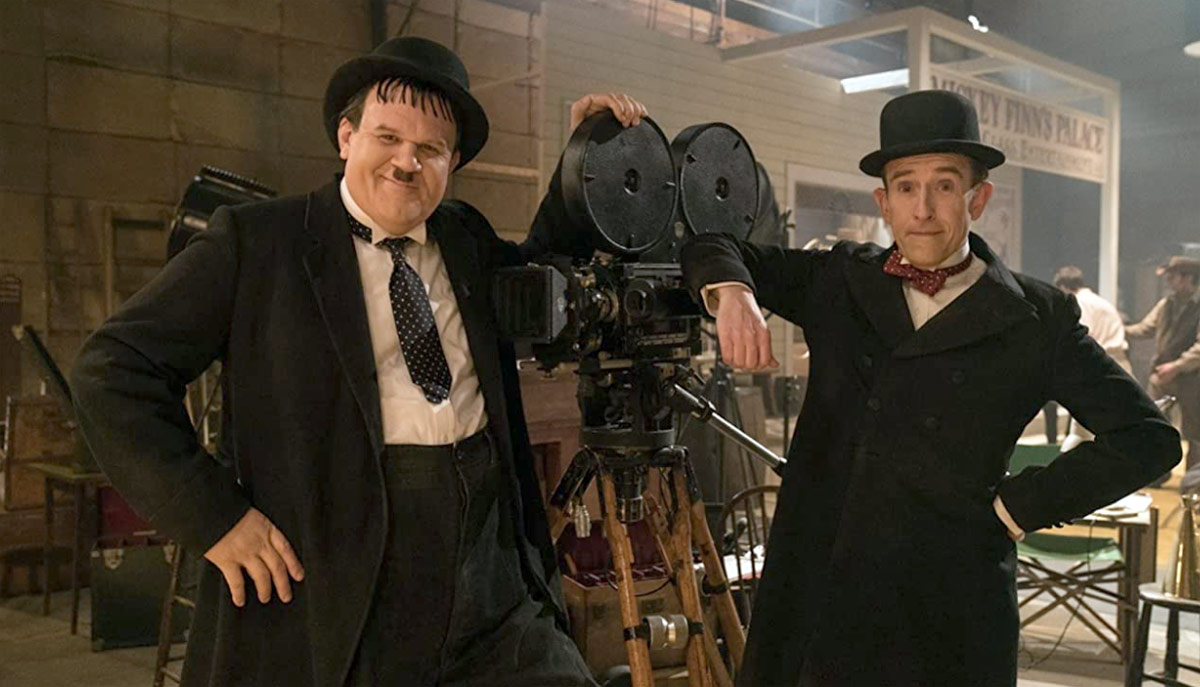 February 16, 2021 | 1 Comment
Check out the new DVDs, Blu-rays and streaming shows coming out this week, including the long-awaited Coming 2 America starring Eddie Murphy on Amazon Prime!
---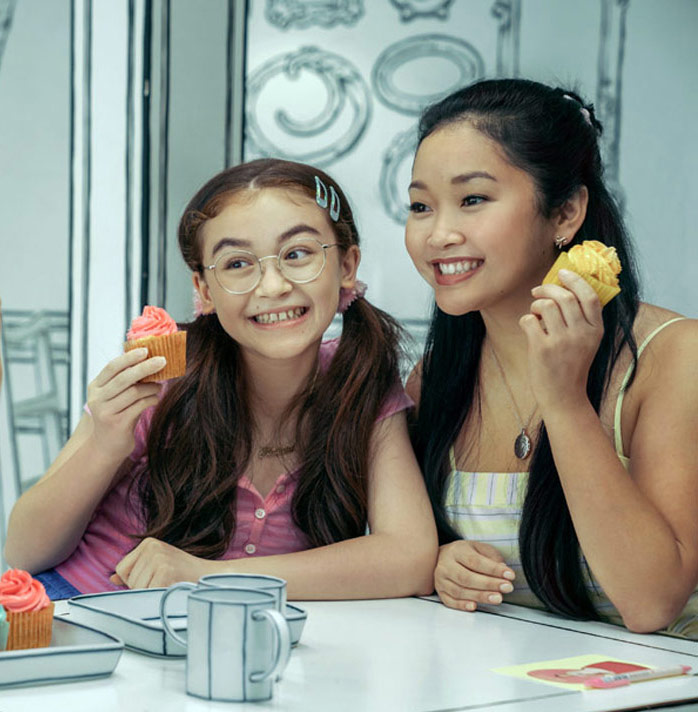 February 9, 2021 | Leave a Comment
Check out the new DVDs, Blu-rays and streaming shows coming out this week, including Freaky starring Vince Vaughn, and Diana: The Interview That Shocked the World.
---