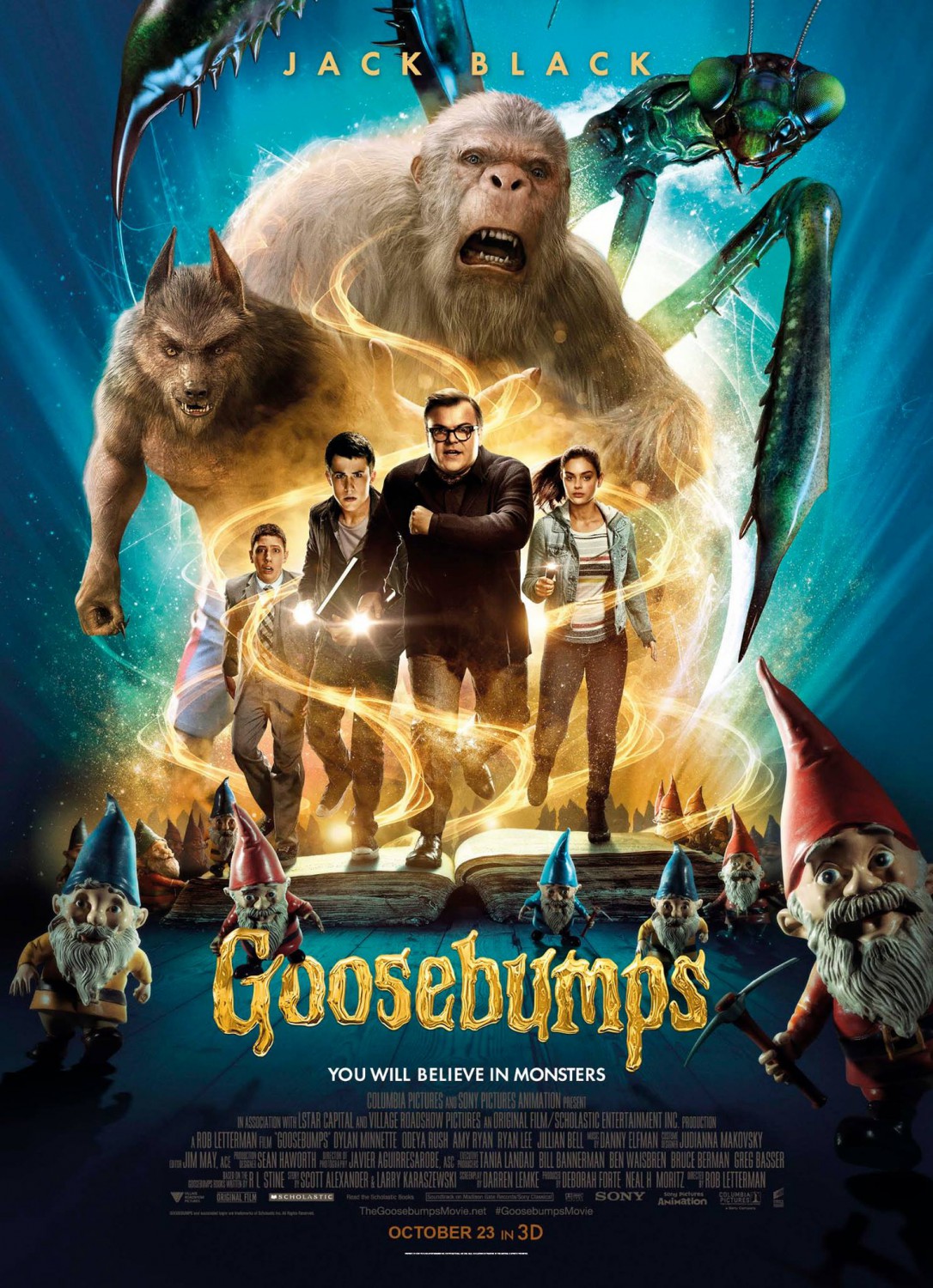 Bumping The Martian from its two-week hold on first place at the box office was the film adaptation of the children's horror classic series penned by R.L. Stine, Goosebumps. Translated into 32 languages, more than 350 million books have been sold worldwide. Only one series of children's books has outsold Goosebumps: Harry Potter. Just in time to get audiences young and old in the right mood for Halloween, it took in an estimated $23.5 million in its opening weekend. Tribute.ca viewers loved it and rated it 4 stars on our website.
Dropping only one spot, The Martian continues to draw in audiences, adding an estimated $21.5 million to its box office take. Not bad for its third weekend. The sci-fi film is still on target to bring in over $200 million and become Matt Damon's all-time number one film. These numbers also make it director Ridley Scott's third highest grossing domestic release after Gladiator and Hannibal. People continue to fill the seats at movie theatres and our Tribute.ca viewers have rated it 4 stars on our website.
In third place at the box office this weekend is another new release: Bridge of Spies. With a screenplay written by brothers Ethan and Joel Coen, director Steven Spielberg at the helm and some guy named Tom Hanks in the lead role, it made an estimated $15.4 million in its first weekend. Tribute.ca viewers thoroughly enjoyed it and have rated it 4 stars on our website.
Debuting in fourth place this weekend was Crimson Peak. The gothic horror film from director Guillermo del Toro has a great cast in Mia Wasikowska, Tom Hiddleston and Jessica Chastain, but it brought in a disappointing $12.8 million. Tribute.ca viewers rated it 4 stars.
Hotel Transylvania 2 rounded out the top five, bringing in an additional $12.3 million. Tribute.ca readers are still loving this animated feature, rating it 4 stars. What did you watch this past weekend? ~ Sharon Salsberg