Green Lantern Mimibot USB flash drives
By Alexandra Heilbron on June 6, 2011 | 3 Comments
Just in time for the June 17th release of Green Lantern, starring Ryan Reynolds as Hal Jordan, Mimco has released four Green Lantern inspired designer USB flash drives. This marks the second time DC Comics characters have been re-created in MIMOBOT flash drive form — the first ones were Batman characters.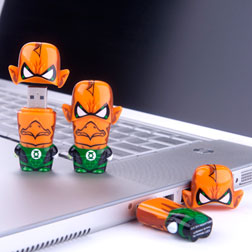 "We're proud to partner with the world of DC Comics characters to apply our unique blend of artistry and workmanship to this special limited edition series of memory devices in anticipation of the upcoming 'Green Lantern' movie. We hope fans worldwide enjoy the collaboration as much as we've enjoyed producing it," says Evan Blaustein, CEO and President of Mimoco.
Even if you're not a Green Lantern or DC Comics fan, you'll love these little flash drives/action figures, each of which features a colored LED light that shines on their rear ends when you plug them into your computer. Not only can you store information on them (they range in size from 2GB to 16GB memory) but each one comes with exclusive avatars, icons, screensavers and wallpapers. The series consists of Hal Jordan, Kilowog, Sinestro and Tomar-Re and you can get a little windowed Keychain accessory case for just $5.95 to hang them from your backpack, belt or purse. They range in price starting at $22.95 for the 2GB size.
---
---
---
---
Similar Articles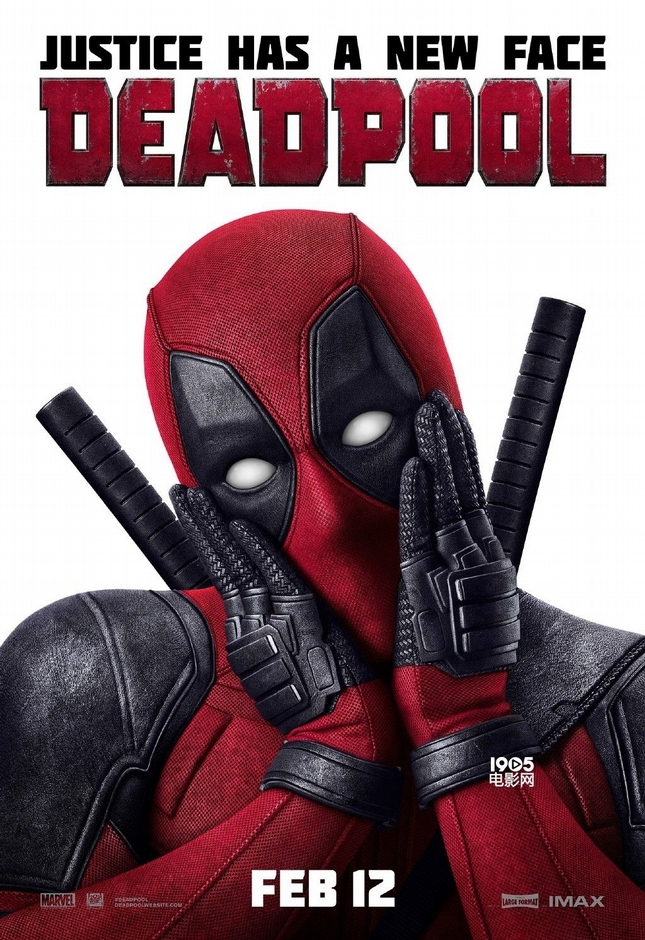 April 4, 2016 | 1 Comment
The R-rated antihero comedy Deadpool has officially beaten out X-Men: The Last Stand to become the highest grossing X-Men flick of all time.
---
---
---