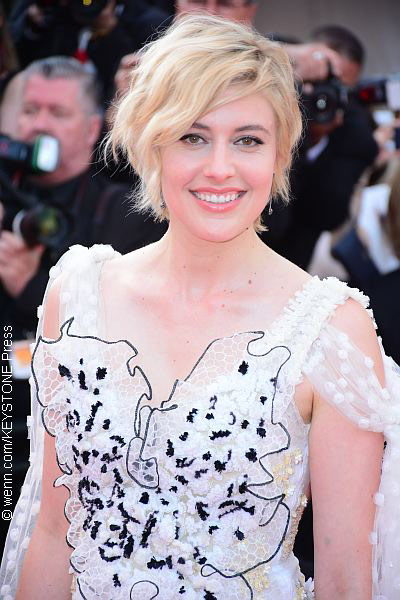 Golden Globe-winning Lady Bird director Greta Gerwig is feeling remorseful after being asked about working with accused child molester Woody Allen in the past.
Gerwig acted under Allen's direction in his 2012 film To Rome With Love but wrote in a recent op-ed for the New York Times: "It is something that I take very seriously and have been thinking deeply about, and it has taken me time to gather my thoughts and say what I mean to say. I can only speak for myself and what I've come to is this: If I had known then what I know now, I would not have acted in the film. I have not worked for him again, and I will not work for him again."
Gerwig is referring to the explosive op-ed that Allen's adopted daughter, Dylan Farrow, wrote in the New York Times in 2014 in which she accused her father (who was in a relationship with her mother, actress Mia Farrow) of sexually abusing her when she was a child. Although charges were brought against Allen by Mia Farrow, which were eventually dropped, many in Hollywood continued to work with the director.
This led to Dylan Farrow writing a follow-up piece in which she called out A-listers for continuing to work with Allen after the allegation. Actresses such as  Cate Blanchett, Kate Winslet, Blake Lively and even Gerwig were named. It caught the attention of Gerwig, who now says, "Dylan Farrow's two different pieces made me realize that I increased another woman's pain, and I was heartbroken by that realization. I grew up on his movies, and they have informed me as an artist, and I cannot change that fact now, but I can make different decisions moving forward."
It seems Gerwig's regretful stance has won over Farrow, who later tweeted, "Greta, thank you for your voice. Thank you for your words. Please know they are deeply felt and appreciated."
Gerwig's response comes in the midst of women in Hollywood coming together to support the "Time's Up" campaign, which aims to end the sexual harassment women face and aid women seeking justice against their perpetrators. ~Alexa Caruso