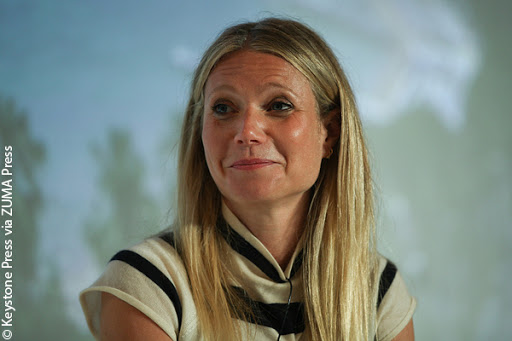 Gwyneth Paltrow may be an Oscar winner for her work in Shakespeare in Love, but apparently the actress isn't all that adored by non-Academy members.
Despite being put on the cover of People Magazine's "World's Most Beautiful" issue in 2013, she was also named the "Most Hated Celebrity" by Star Magazine. She beat out Kristen Stewart, John Mayer, Madonna, Justin Bieber, Anne Hathaway, Lindsay Lohan and Chris Brown for the title.
Until now, Gwyneth has remained relatively silent about the label. But while talking to Stephen Sackur of BBC News' HARDtalk, she confessed she was confused by the title.
She candidly said, "First of all, I was like, 'I'm the most hated celebrity? More than, like, Chris Brown? What did I do?'"
Stephen then chimed in and said, "I see where you are coming from, but maybe you just make people feel bad sometimes."
The Iron Man star agreed and acknowledged that she may put people off, but insisted it has never been her intention. She said, "All I can do is be my authentic self, and if you know me, then you know who I am, and that I have fun and eat and am so appreciative for my life. But I think there are things about me that make people draw conclusions."
The conversation between Gwyneth and Stephen then turned to her upbringing. Gwyneth recognized that many people see her as a coddled princess who rode on the coattails of her successful parents, Blythe Danner and Bruce Paltrow. Although she was able to attend a "fantastic school" and grow up in a privileged New York City home, she admits that was cut off at a certain point.
She said, "…the minute I left my college to try to pursue acting, my father was really supportive. But he said, you know, 'You are completely on your own.' So, he never gave me anything. I never had any supplementation, he never helped me with my rent, I never had a trust fund. So the idea that I am spoiled or that I didn't work for what I have is just not accurate, but I can see how somebody might have that perception."
Gwyneth can be seen next in Ryan Murphy's TV movie One Hit Wonders, about three fallen pop stars from the '90s who make an attempt at reviving their careers by uniting to form a super group. The project is expected to air later this year.
Do you think Gwyneth was deserving of the "Most Hated Celebrity" title? If not, who would you choose? Share your thoughts with us!