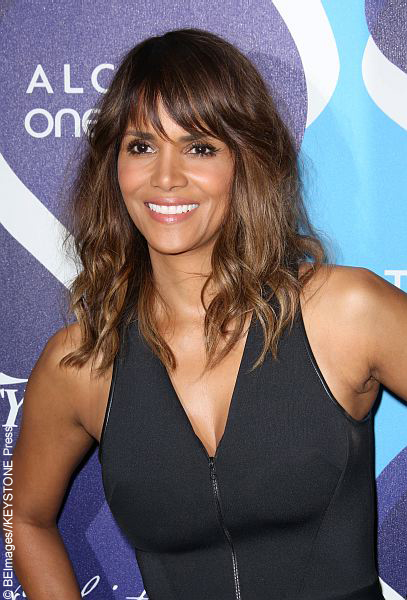 Halle Berry spoke of her painful childhood while accepting an award for her work with domestic violence victims on Thursday.
The award-winning actress was at the Unite4:humanity Gala  in Beverly Hills to accept the Creative Conscience Award for her work with the Jenesse Centre, a domestic violence intervention program.
"I'm a victim of domestic violence," Halle admitted. "I wasn't married to a man that beat me up, but my mother was."

She spoke of being just five years old when she first witnessed her mother being beaten "day after day after day" and recalled watching her being kicked down stairs by her father and hit in the head with a bottle.
"Knowing that she wanted nothing more then for her little girls to see her be empowered and be a woman of strength, but having no way to make that happen was heartbreaking for me," Halle said in her speech. "She stayed for too long and her children, my sister and I, saw far too much and I've suffered the damage of being a child of domestic violence," she told the audience.
Halle has volunteered with Jenesse for more than 15 years and runs a program called "What a Little Love Can Do" where the actress funds the remodeling of transitional housing for battered women and their children.
"The reason I say this organization is my heart and soul is because I understand the good that it does and the lives that it changes and the impact it has on women and the children in our community," she concluded. ~Suzanne Coolen