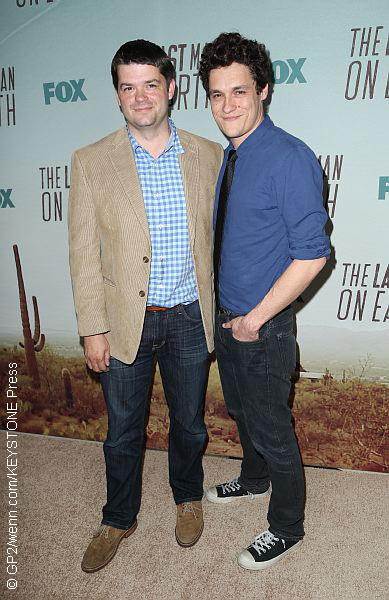 Lucasfilm president Kathleen Kennedy has confirmed that the two directors of the upcoming Han Solo – A New Star Wars Story have left the project.
In a statement released Tuesday (June 21) on the official Star Wars website, Kennedy explains that "different creative visions" between Lucasfilm and directors Phil Lord and Christopher Miller are to blame: "Phil Lord and Christopher Miller are talented filmmakers who have assembled an incredible cast and crew, but it's become clear that we had different creative visions on this film, and we've decided to part ways. A new director will be announced soon."
Lord and Miller confirmed that it was indeed a matter of "creative differences" that led them to leave the project, saying, "Unfortunately, our vision and process weren't aligned with our partners on this project. We normally aren't fans of the phrase 'creative differences' but for once this cliché is true. We are really proud of the amazing and world-class work of our cast and crew."
The film, starring Alden Ehrenreich as the title character made famous by Harrison Ford in the '70s, is still in production. Disney, which purchased Lucasfilm for $4 billion in late 2012, has said the film is still due for release on the original date, set for May 25, 2018.
Disney CEO Bob Iger said in March the film would chronicle the younger years in the life of Han Solo, during which time he would have gained control of the legendary ship the Millennium Falcon and met his long-time Wookie partner, Chewie.
Sources say Apollo 13 director Ron Howard is in talks to take over, but that has yet to be confirmed. UPDATE (June 22): Ron Howard has been hired as the new director of the film. 
You can catch the next installment in the Star Wars franchise, Star Wars: The Last Jedi, in theaters December 15, 2017. ~Alexa Caruso