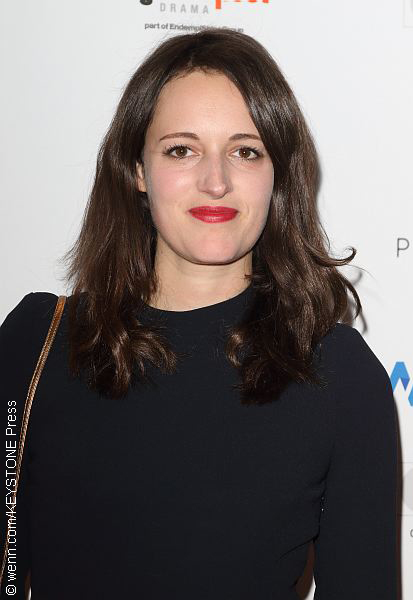 Even with the ninth film in the Star Wars series well on its way, it still seems possible for franchise firsts!
A new, female droid will be reportedly coming aboard the outer space adventures in the upcoming, yet-to-be-named Han Solo prequel, marking the first time a female robot will have a lead role in a Star Wars film. The droid, who does not yet have a name, will be played by Fleabag's Phoebe Waller-Bridge. Disney and Lucasfilm have yet to confirm the report, and the only official detail about the role is that it will be a CG character, and the actress will be working with motion capture.
Although the film would be the first live-action movie in the franchise to have a female actress fully portray a droid, other female robots have appeared within the galaxy before. Star Wars' first droid to have "feminine programming" was  TC-14 (voiced by Lindsay Duncan) from Episode I – The Phantom Menace. However, TC-14 was played by a man, John Fensom. Other lady-bots include BD-3000 and Bettie-Bot VJ, which were both featured in the Clone Wars animated series.
There has been much debate over the years about the gender-specific robot sidekicks in the Star Wars universe. While there are some droids that are portrayed clearly as male, such as C-3PO (Anthony Daniels), and the series' most recent robot, Rogue One's K-2SO (Alan Tudyk), there has been a lot of speculation concerning the genders of others. It was confirmed by the filmmakers behind Star Wars: The Force Awakens that the adorable BB-8 was in fact male, despite some earlier hinting to the opposite. Fan-favorite R2-D2 is widely considered an androgynous character, without any distinctly male or female attributes.
No matter their gender, fans can likely count on the droid companions to bring in lighthearted laughs when the second film of the Star Wars anthology hits theaters May 25, 2018.
What do you think of Star Wars' first leading female droid? Let us know in the comments below!