Harrison Ford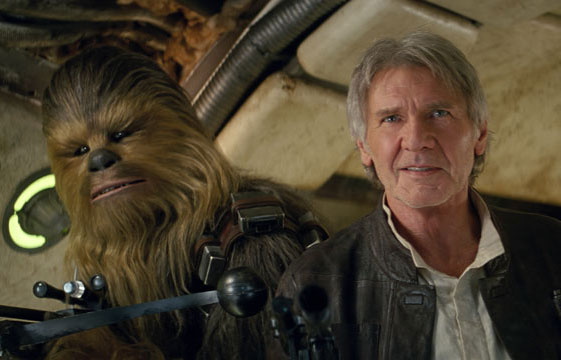 has a few words of wisdom for the actors on the shortlist to play Han Solo in the upcoming Star Wars spin-off project.
During a surprise guest appearance on The Ellen DeGeneres Show, Harrison, who played the galactic bounty hunter in the franchise, joked that actors should be wary of the part.
The 73-year-old actor did say he was flattered so many young actors were eager to don the iconic vest and blaster, but gave warning too. He said, "Don't do it. First it seems like everything's going swimmingly, and you put in 25, 30 years, and then they just let you go. And they show you the door and say, 'We're done with you, thanks very much.'"
When Ellen referred to the highly discussed picture, she called it "the new Han Solo" movie. Harrison was quick to correct her, however, when he told her, "It's worse than that. It's a young Han Solo."
Harrison's remarks come shortly after he revealed that he'd spent years bickering with film producers to kill off his character.
Speaking in a Q&A via Entertainment Weekly's Tumblr account, Harrison said, "I think it's a fitting use of the character. I've been arguing for Han Solo to die for about 30 years, not because I was tired of him or because he's boring, but his sacrifice for the other characters would lend gravitas and emotional weight."
Last week, news broke that over 2,500 actors had either met with filmmakers or submitted audition tapes with the goal of landing the young Han Solo role. Leading men reportedly on the shortlist to portray Harrison's coveted character include Alden Ehrenreich, Jack Reynor and Taron Egerton.
The film is slated to be directed by Phil Lord and Christopher Miller, with Star Wars: The Empire Strikes Back and Star Wars: The Force Awakens writer Lawrence Kasdan and his son Jon writing the script.
It's expected to hit theaters on May 25, 2018. ~Matthew Pariselli