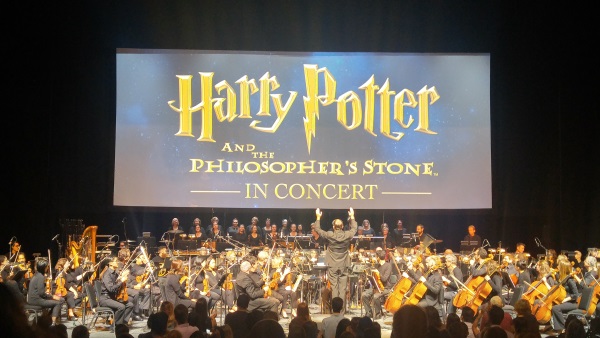 Watching Harry Potter and the Philosopher's Stone in Concert was a magical experience for me — and not just because I'm a Potter fan.
The first of eight films being given a cinematic concert treatment, Harry Potter and the Philosopher's Stone was co-presented by The Sony Centre for the Performing Arts and Attila Glatz Concert Productions, featuring the Toronto Symphony Orchestra and Women's Chorus from Amadeus Choir and the Elmer Iseler Singers. They play the iconic score by supremely talented film composer John Williams. A score that instantly takes me back to my childhood when I first saw Harry and his friends enter Hogwarts.
Conducted by Justin Freer, the Toronto Symphony Orchestra was music to my ears (literally and figuratively). Not having seen them perform before, I was immersed into an experience that simply made watching the film on the screen all the more magical.
You don't even realize that this is a live concert, as it feels like a part of the moviegoing experience. Playing to a crowd of hardcore Potter fans, the TSO and Women's Chorus team kept us cheering till the end.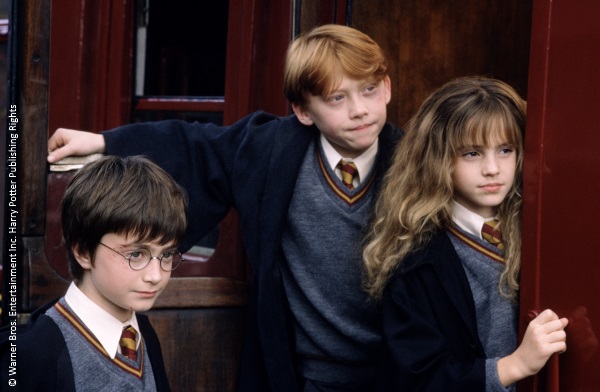 Another part of the experience that surprised me was that the audience was encouraged to be interactive. Cheer, applaud and yell when you see Albus Dumbledore walk in or boo when Draco Malfoy snickers away. I (along with the other delighted fans) cheered away when a young 11-year-old Hermione Granger (Emma Watson) cleverly teaches the boys a thing or two about spells. Poor Ron Weasley (Rupert Grint)!
The scene when Fluffy is lulled to sleep with a harp, the solo performance was unbelievable. The harpist was enchanting Fuffy and the rest of the audience with her skills.
I'd say don't miss the end credits as the best is really saved for last when the musicians play the incredible music Williams composed for the credits. It is immersive, enchanting and very magical. I truly have a new appreciation for the music and the musicians who gave me and many fans a night to remember.
The next film, Harry Potter and The Chamber of Secrets, will play from October 12 – 14, 2017. Click here for details. ~Marriska Fernandes