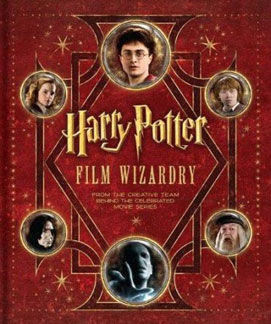 Harry Potter Film Wizardry is a big, encyclopedic book by the creative team behind the movie franchise. It gives an entertaining and informative look at what went into making the films. Crammed with behind-the-scenes information and beautiful color photos, it also has a number of surprises throughout. The first is a replica of the letter Harry gets from Hogwarts in the first movie, Harry Potter and the Sorcerer's Stone, inside an envelope that's attached to pages featuring No. 4 Privet Drive. Throughout the book are more props that you can remove from protective sleeves and put on display, including a pull-out booklet entitled "Advanced Potion Making"  that's filled with stickers that can be attached to bottles for potions such as Polyjuice Potion, Mandrake Elixer and Horned Slugs Mixture. There are programmes for the 422nd Quiddich World Cup and The Yule Ball, while the pages about Dolores Umbridge have replicas of her Educational Degree Proclamations.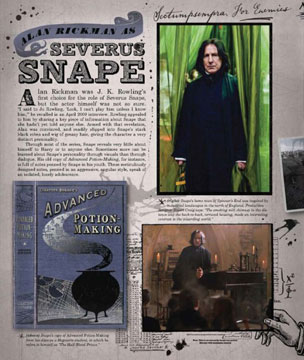 Literally everything from the movies is covered, from the places (Platform 9 ¾, Diagon Alley, The Great Hall, to name only a few), to the people, the props and the incidents. Besides providing a look at each of the movies, including a sneak peek at the final film, Harry Potter and the Deathly Hallows: Part 2, there are storyboard drawings, call sheets, personal recollections from many of the main actors including Daniel Radcliffe, Emma Watson and Rupert Grint, and so much background information that you'll need several sessions to take it all in. It's a must for anyone who loves the Harry Potter movies. Literally, if you're a fan, you'll find yourself immersed in this book for hours. 
It retails for $44.99 and for the enjoyment you'll get out of this, it's well worth it.