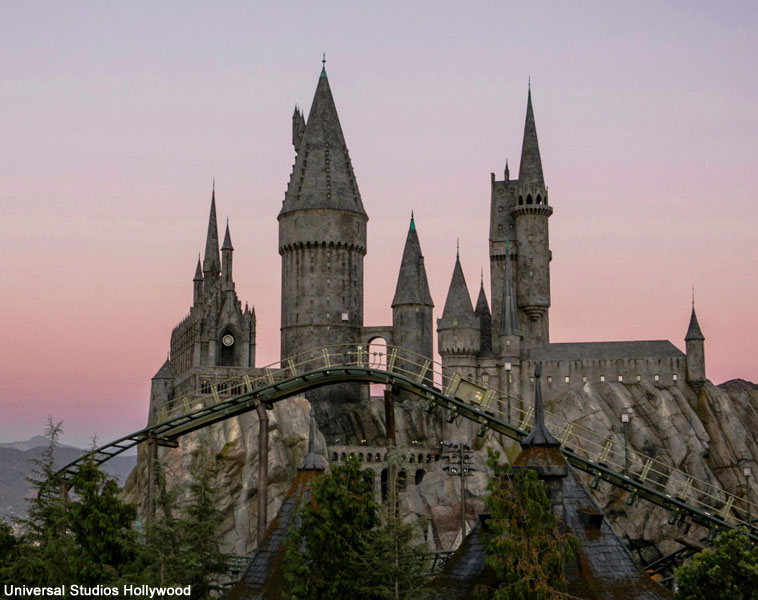 Fans of the Harry Potter franchise have been longing to sip butterbeer in the Three Broomsticks and shop the stores of Diagon Alley since it was revealed that the Wizarding World of Harry Potter Theme Park at Universal Studios in Hollywood would grant them the opportunity.
Well, Potterheads, whet your appetites and pull out your wallets: news broke this week that the theme park will open its gates to the public on April 7, 2016.
Supervising art director of the theme park Alan Gilmore, who also worked on the Harry Potter films, said, "It's as close as you ever could be to a film in a theme park. Turning film sets into real buildings is really quite an amazing journey. A film set is one-sided, and you can hide everything behind a screen, but these are real buildings that actually have to function yet look like a movie set or like what people read in the books. The challenge here is to hide all the modern details and make you feel like you've gone back in time in that J.K. Rowling time period."
He added, "It's absolutely identical to the film sets. It's the most authentic rendition that could be done."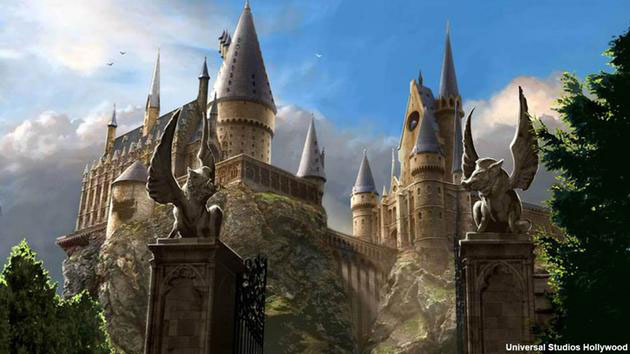 Fans of the films can expect to see the big-ticket items, like Hagrid's motorbike and the Yule Ball dresses, and main attractions proven to be major draws at the Universal Studios Florida park, like the Harry Potter and the Forbidden Journey ride and the Flight of the Hippogriff roller coaster. But they can also plan to see detailed recreations of the wizarding world's most enticing aspects.
Gilmore mentioned subtleties like fading patinas and melting snow as elements that will enhance the immersive experience for visitors, while Mark Woodbury, who oversees teams at Universal Creative, stressed the retail offerings that will have fans in a frenzy.
From Sneakoscopes to Chocolate Frogs and wands to broomsticks, there are plenty of items for purchase.
Woodbury said, "Our team tagged virtually every page of every book that had anything to do with something edible or drinkable. The beauty of what Jo Rowling created was that the kids actually went shopping, to get their school supplies and things like that. The fiction was ripe with opportunity to explore that, and our merchandise folks developed over a thousand SKUs of products that the fans are just crazy about."
He added that every component of the wizarding world reproduced in the park received Rowling's (or her team's) stamp of approval.
This year also serves as the launchpad for the stage play Harry Potter and the Cursed Child, set to hit London this summer, and the Eddie Redmayne film Fantastic Beats and Where to Find Them, expected in November.
Harry Potter cast members Tom Felton, Evanna Lynch, James Phelps and Oliver Phelps, as well as the film's composer John Williams, will be in attendance at the Grand Opening of the park on April 5, 2016. ~Matthew Pariselli