Harvey Weinstein found guilty of rape in New York trial
By Alexandra Heilbron on February 24, 2020 | 3 Comments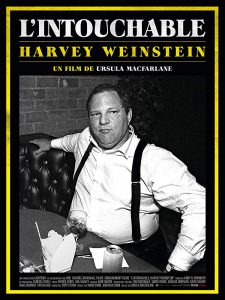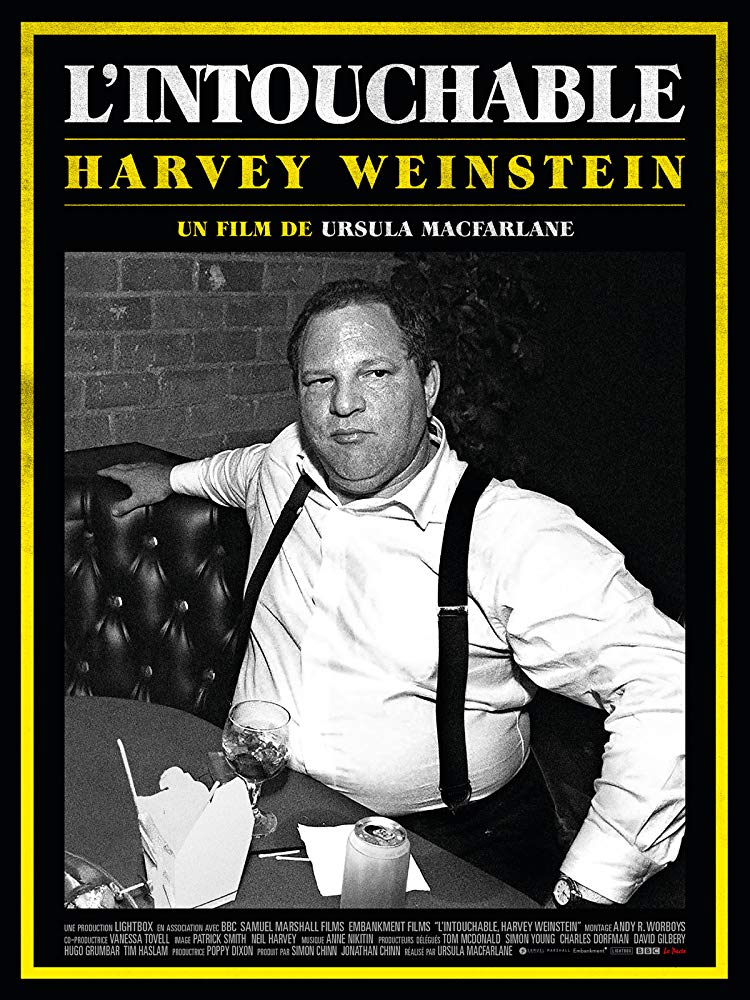 Disgraced former movie mogul Harvey Weinstein, 67, (pictured at left in a poster for Untouchable, the French documentary about the scandal surrounding him) was found guilty of rape in two of five counts against him this morning in New York City.
The jury convicted Weinstein of third-degree rape against one-time aspiring actress Jessica Mann, as well as a count of first-degree criminal sexual act against former production assistant Mimi Haley. He was found not guilty of two counts of predatory sexual assault and one count of rape in the first degree against Jessica Mann.
Weinstein did not react as the verdict was read. He faces a minimum prison sentence of five years and a maximum of up to 25 years and was taken to jail immediately to await sentencing.
However, Weinstein still faces sex crimes charges in Los Angeles, where he is accused of raping one woman and sexually assaulting another in separate incidents that took place in 2013. The trial date for those charges have not yet been set.
---
---
---
---
Similar Articles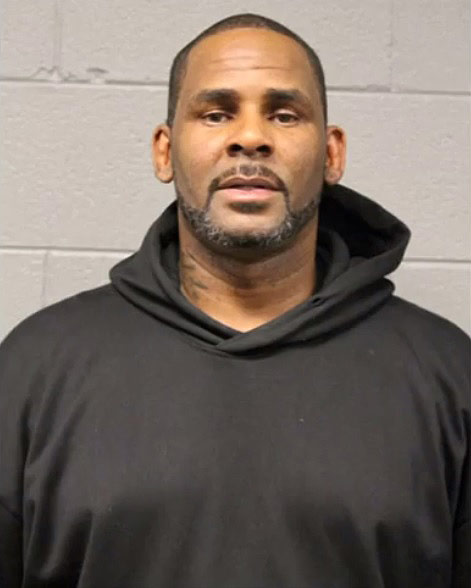 March 27, 2020 | 2 Comments
R. Kelly, 53, who is awaiting trial for allegedly sexually assaulting minors, has added his name to the list of celebrities who would like to get out of jail and be placed on house arrest.
---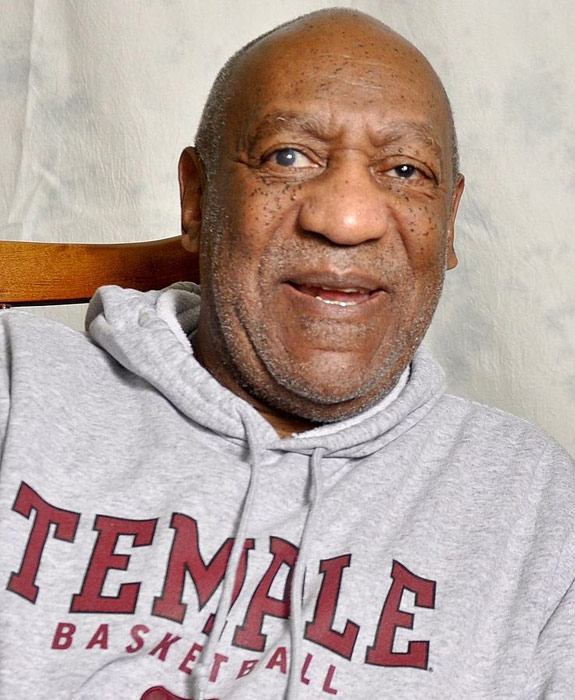 March 25, 2020 | 21 Comments
Bill Cosby's lawyers want him released from the State Correctional Institution in Pennsylvania, because a prison officer has tested positive for COVID-19.
---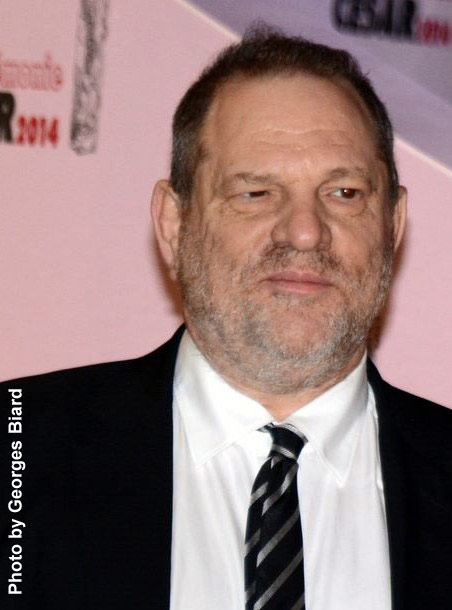 March 22, 2020 | 4 Comments
Harvey Weinstein tested positive for coronavirus in prison on Saturday and is now being held in isolation at a prison facility in New York State, where he is not the only inmate with COVID-19.
---