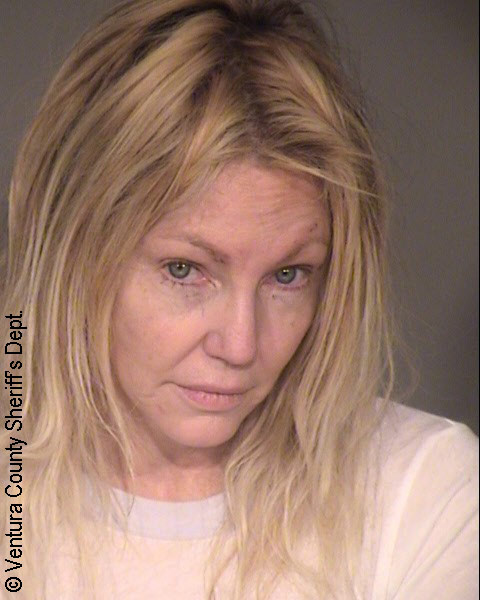 The Ventura County Sheriff's Office has confirmed that the star of Dynasty and Melrose Place, Heather Locklear, has been charged with assault on a police officer and a paramedic.
TMZ reported that officers arrived at Locklear's home Sunday night and found her "extremely intoxicated." After officers attempted to separate her from her family and friends, she allegedly assaulted a deputy, leading to her arrest.
A watch commander with the Ventura County Sheriff's Office told E! News that, "before taking her in, they wanted to get her medically cleared, due to the level of her intoxication and behavior. So, an ambulance was called. As she was being treated, she kicked an EMT, which is a crime. That resulted in her second charge." The EMT was allegedly kicked by Locklear in the chest. After Locklear was released from the hospital, she was transferred to jail with bail set at $20,000.
In March 2018, Heather Locklear's home was raided after she threatened to shoot police officers as they were arresting her for alleged domestic violence, as well as her involvement in a car crash in 2017.
This latest incident comes only a week after Locklear was hospitalized for suicidal ideation. Sadly, Locklear has a long history of suffering from anxiety and depression, as well as issues with substance dependency. Two earlier examples of her interactions with law enforcement include her arrest in September 2008 on suspicion of driving under the influence and her charge of a misdemeanor hit-and-run in 2010. Locklear was also ordered to appear in court with ex-fiancé Jack Wagner after a fight in 2012.
Locklear is expected to appear in Ventura County Superior Court for her current charges of assault on Tuesday afternoon. ~Ari Derin