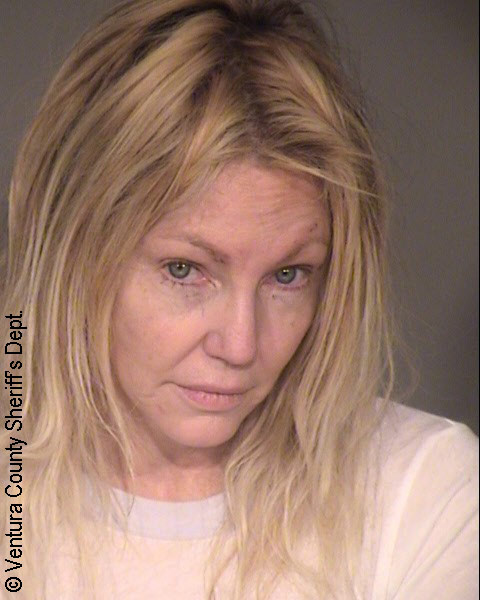 Melrose Place star Heather Locklear's home was raided after she threatened to shoot police officers as they were arresting her for alleged domestic violence.
According to the search warrant, the 56-year-old Spin City actress "told deputies she would shoot them if they ever came back to her house again."
Sgt. Eric Buschow from the Ventura County Sheriff's Office told Us Weekly, "I don't know when she got the handgun, but I do know that yes, she did make that statement to the police the night that she was arrested. Because of the threat and the fact that she had a gun registered to her is the reason that we sought the search warrant."
They did not find a weapon and the actress was not home during the search.
On Feb. 25, authorities responded after receiving a 911 call about a domestic disturbance from Locklear's home. At that time, Ventura County Sheriff's Office spokesperson Capt. Garo Kuredjian told Us Weekly: "Locklear was uncooperative and agitated. She was not only verbally uncooperative but physically abusive to officers. She attacked three of our deputies and was arrested. There was also evidence that she had battered her boyfriend."
Locklear was arrested on a felony charge of domestic violence and three counts of misdemeanor battery. She is currently in a rehabilitation center seeking medical treatment. ~Marriska Fernandes