Hell or High Water rises to the hype – Blu-ray review
By Tribute on November 23, 2016 | 2 Comments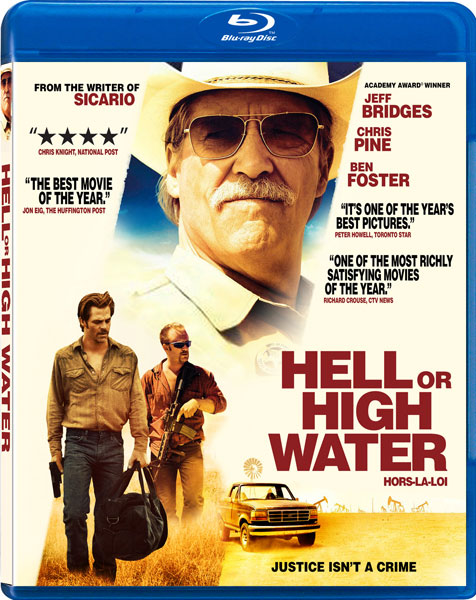 Westerns aren't usually referenced as in-depth character studies or intimate explorations of interpersonal dynamics. They're best known for featuring gunslingers and saloons, bounty hunters, buckskins, and bandits, all set against a barren landscape. But the critically acclaimed Hell or High Water, which has been called this year's indie box office hit, takes a dusty road to new territory.
Directed by David Mackenzie and written by Taylor Sheridan, Hell or High Water is a gritty and gripping cross between a modern Western and heist drama. The film follows Texan brothers Toby (Chris Pine) and Tanner Howard (Ben Foster). They've recently lost their mother to cancer and lash out at the bank foreclosing on their family's cattle ranch by robbing several of its branches.
It's Toby's plan to pay off the back taxes and reverse mortgage of the land with the money he and Tanner steal. But hot on their tails is sharp-tongued, soon-to-retire Texas Ranger Marcus Hamilton (Jeff Bridges) and his deputy Alberto Parker (Gil Birmingham).
The film is more than a cliché cat and mouse chase. It closely inspects the Howard brothers and their poverty-plagued past to portray a livelihood on the verge of extinction thanks to the harshness and greed of the New West. Toby and Tanner exist at a time of economic downturn and in a place where the foreclosures of properties like their own is as frequent as the drifting of Texas tumbleweeds, a reality representative of many rural ranchers, that Hell or High Water conveys with tenderness and authenticity.
The men are given depth and dimension. Toby's ardent desire to end the cycle of poverty, which pervades most small Texas towns, allows the viewer to cultivate a connection to him and his unlawful tendencies. That bond is further enhanced by the fact that he yearns to provide a future for his estranged sons that he was never afforded.
Chris Pine shines in the role of Toby, demonstrating more range and finesse in the film than he's arguably ever had the chance to show between his parts in the Star Trek films and Into the Woods. He brings compassion to his character, who is the brains behind the bank robbing operation.
Ben Foster (The Program, Ain't Them Bodies Saints) stokes a fiery intensity in Tanner, Toby's older, hotheaded brother. Tanner is an unlikable career criminal with an untethered approach to life, but Ben manages to strip him down to emphasize a human streak that evokes empathy. The brotherly bond Tanner shares with Toby is palpable and wholly believable.
As Marcus, the lonely Ranger looking for one last hurrah before he's sent off "to the rocker," Jeff Bridges excels. Not since his Oscar-winning turn in Crazy Heart has the actor delivered such an intricate and carefully crafted performance. The comedic rapport Marcus has with Alberto is particularly endearing.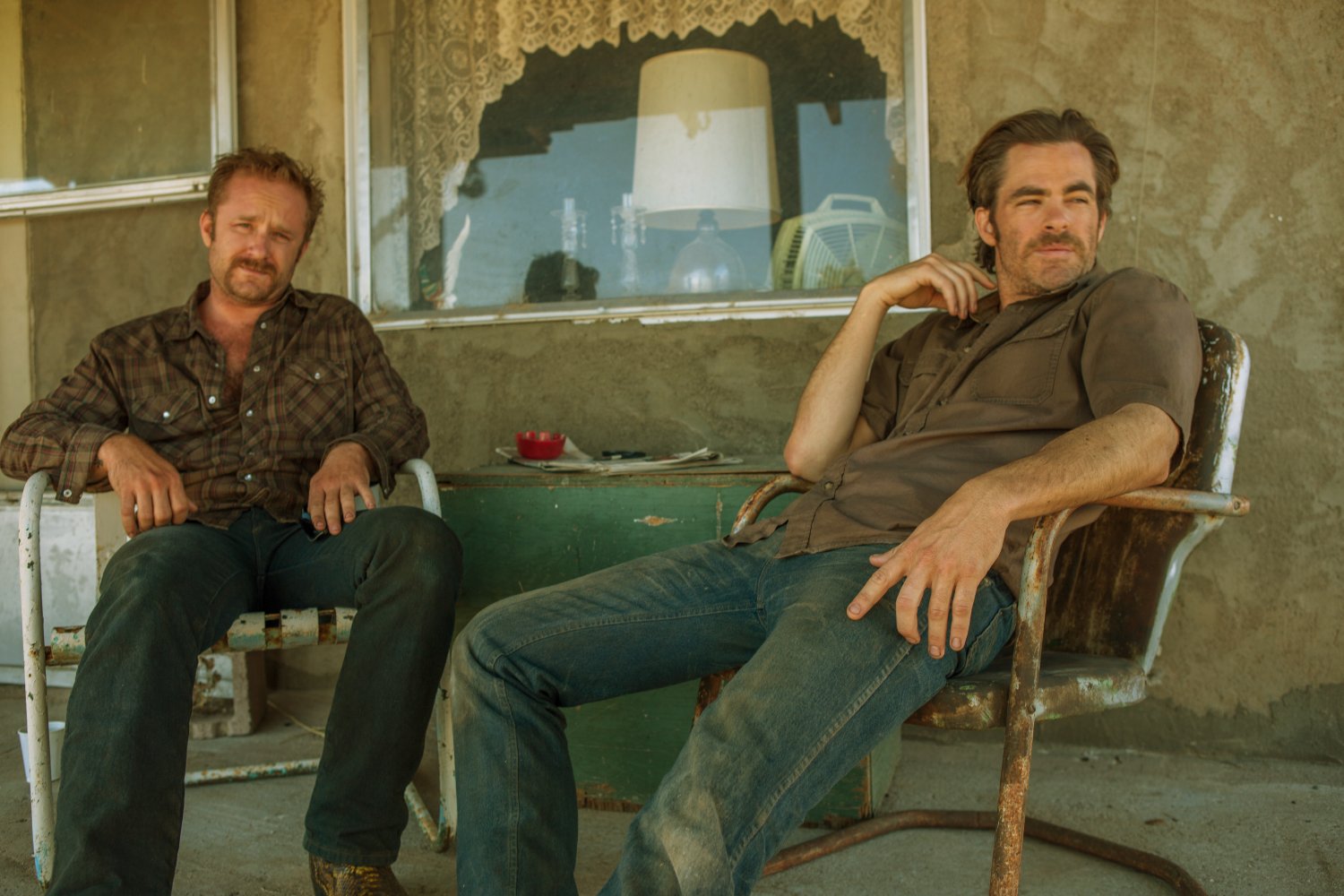 The three central performances of Hell or High Water impress, but a fourth element of the film that plays as crucial a part as the actors is the cinematography. Exquisitely shot in New Mexico by Giles Nuttgens, who has worked with fellow Scotsman David Mackenzie in the past, the flat lands of Texas and the state's enticing skies captivate. Evaporating, decrepit towns that verge on ghostly, abandoned lots decorated with rusty equipment, and sweeping fields once home to grazing cattle but now hosts to oil machinery are profiled to pronounce a lost way of life.
Taylor Sheridan's writing is raw and heartfelt, even if it does permit the viewer's mind to wander at slow points. A former actor now known for penning Sicario, the Texas native shows familiarity with the content and a passion for reflecting the region's essence. The twangy score by Nick Cave and Warren Ellis layers the narrative and assists in immersing the audience in the sun-drenched plains and rugged terrain.
Ultimately, Hell or High Water succeeds where it should and the sad statement that poverty has a vicious way of passing down from generation to generation like an ugly, inheritable disease, is expressed with conviction and responsibility. Relying on superb performances from its actors, and featuring a strong sense of place established by textured cinematography, an engaging screenplay and score, the film invigorates a dusty genre.
Special features:
* Enemies Forever: The Characters of Hell or High Water is made up of several interviews, including one with Taylor Sheridan where he discusses ranching as a way of life and his desire to tell a story from the point of view of those desperately clinging on to it
* Visualizing the Heart of America uncovers the importance of the Texas landscape in forming the foundation of the film
* Damaged Heroes: The Performances of Hell or High Water takes a microscope to the actors of the movie and how they approached their parts, including a telling interview with Chris Pine on why the role of Toby attracted him
* Filmmaker Q&A
* Footage from the film's premiere in Austin, Texas
If you've seen Hell or High Water and wish to share your thoughts, click here to rate/review it. ~Matthew Pariselli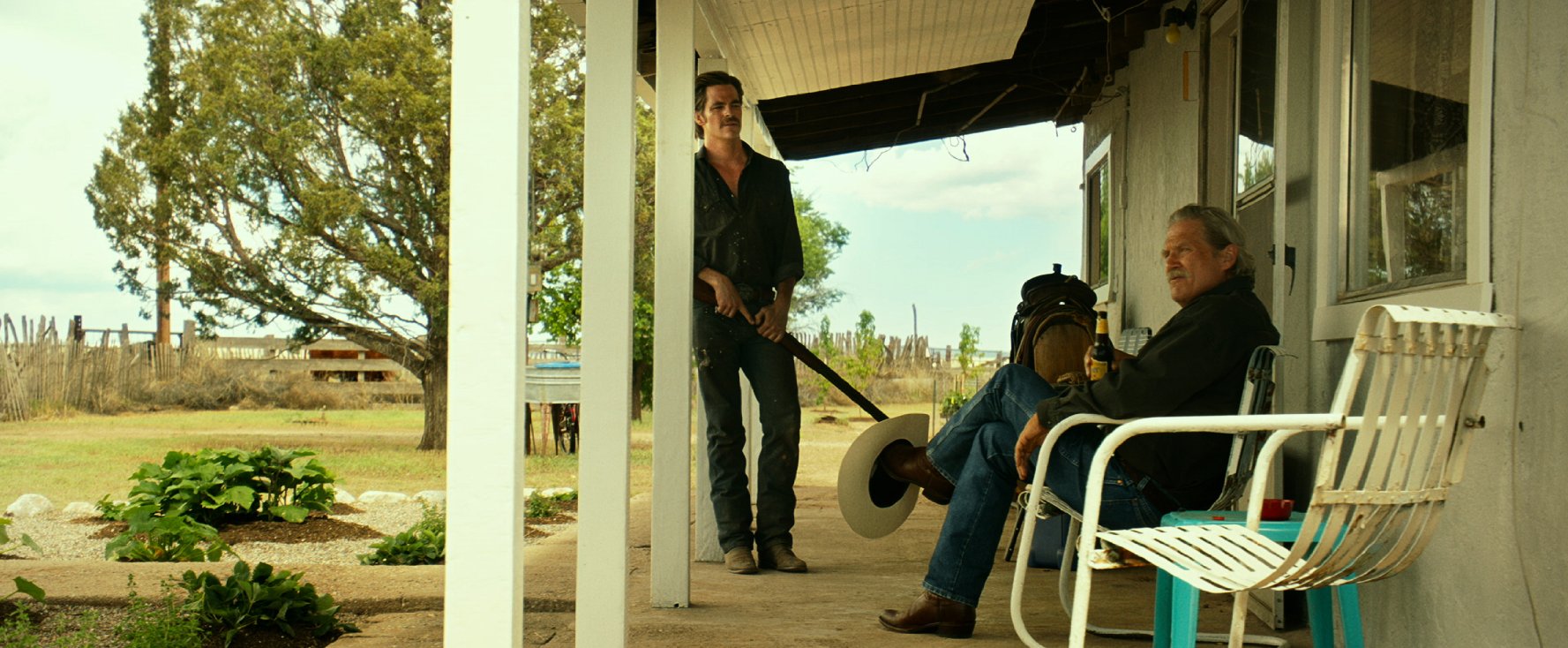 ---
---
---
---
Similar Articles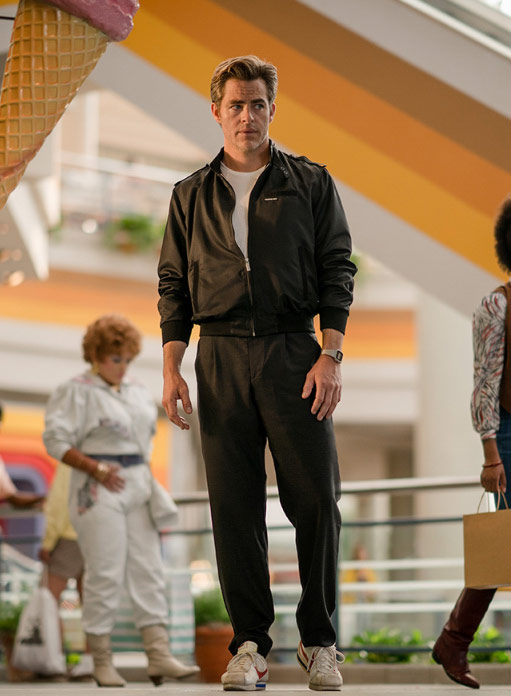 April 6, 2022 | 5 Comments
Chris Pine has two new thrillers coming out, but when asked whether he'd like to try a new genre of movie, like horror, he revealed why he won't do one.
---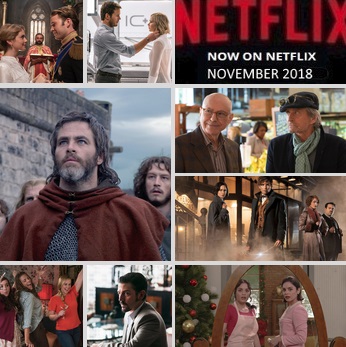 October 30, 2018 | 3 Comments
Netflix brings an exciting palette of originals as well as popular films that will keep you occupied all November long. Check out your next Netflix obsession!
---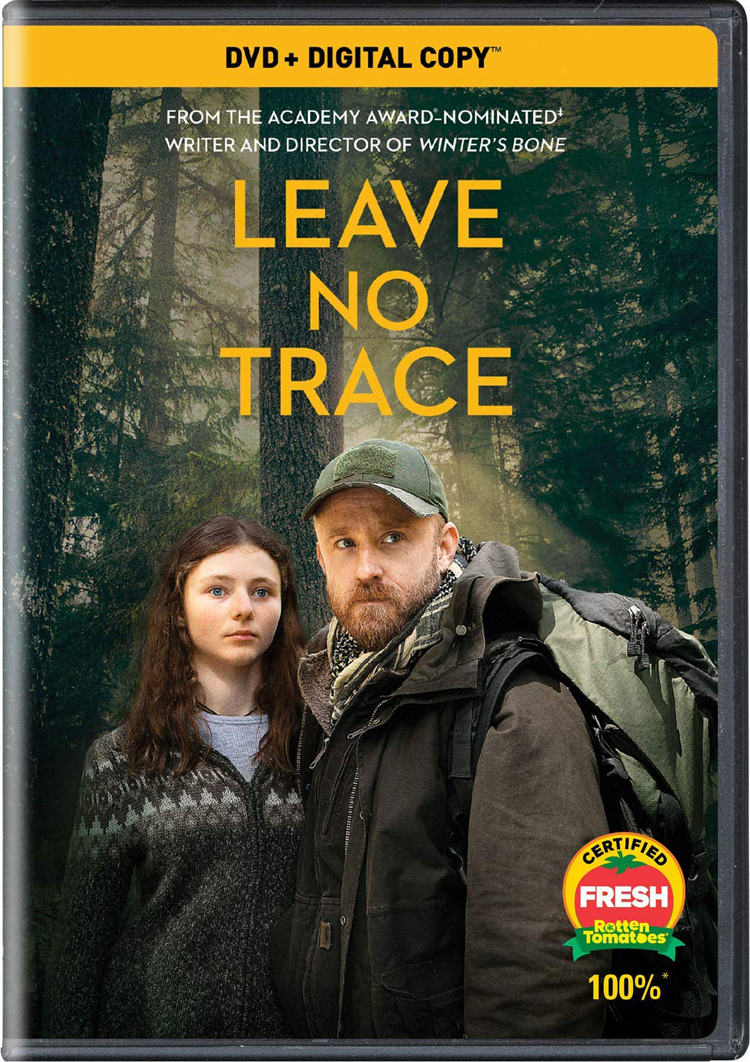 October 4, 2018 | 1 Comment
Check out our review of the compelling drama Leave No Trace, starring Ben Foster and Thomasin Harcourt McKenzie, now available on Blu-ray and DVD.
---