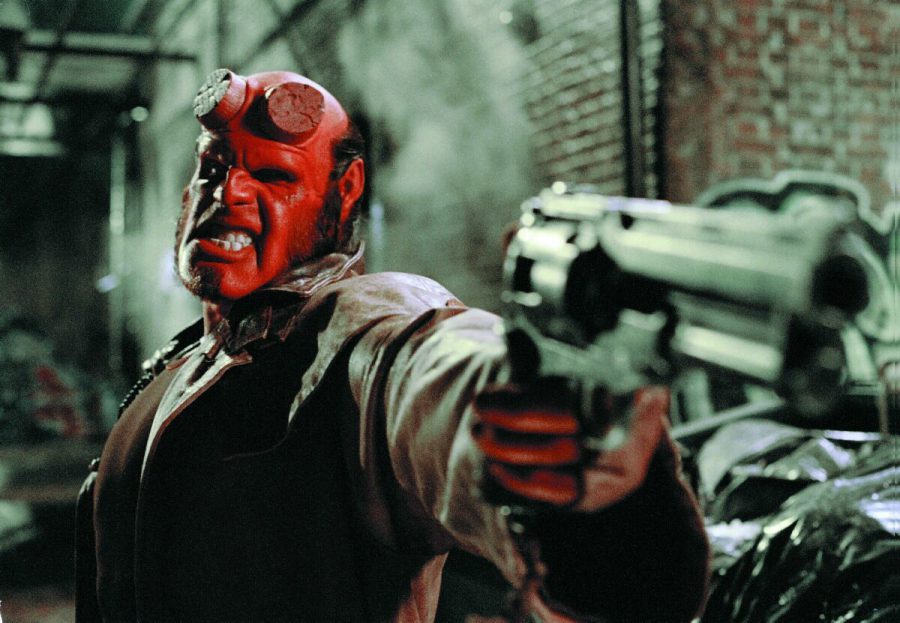 According to a recent Facebook post from the comic's original creator, Mike Mignola, everyone's favorite save-the-day demon is getting an "R-rated reboot." That's right, Hellboy is coming back to the big screen, and Stranger Things star David Harbour is taking on the title role.
The film is said to have the working title Hellboy: Rise of the Blood Queen, and it seems the success of R-rated superhero films like Deadpool and Logan are causing similar film creators to take note.
You'll remember the role was previously made famous by Sons of Anarchy and Pacific Rim star Ron Perlman when he played the character in 2004's Hellboy and 2008's Hellboy II: The Golden Army, both under the direction of the highly stylized eye of Guillermo del Toro.
While the films received a cult following and even had fans requesting a third installment, Guillermo confirmed via Twitter that "100% a sequel will not happen." Enter David Harbour and a new director — The Descent and Game of Thrones helmsman Neil Marshall, whom the Hollywood Reporter wrote is currently in the running.
As for David Harbour, you'll remember him more recently as the rough-around-the-edges cop, Sheriff Jim Hopper, from the hit Netflix series Stranger Things. He's also had minor roles in other films, such as Revolutionary Road and Quantum of Solace.
However, a recent Twitter post from Ron Perlman shows he may not be as excited as we are about Hellboy getting a do-over, tweeting early this morning: "Now back my real Third Act, fighting to take Democracy out of the claws of fascists and racists. What any real superhero must do." You can check out the tweet below.
Are you excited to see Hellboy come back to the big screen in an R-rated re-do? Let us know in the comment section below! ~Alexa Caruso
Now back my real Third Act, fighting to take Democracy out of the claws of fascists and racists. What any real superhero must do.

— Ron Perlman (@perlmutations) May 9, 2017