You can help award-winning filmmaker Rob Stewart save sharks! After releasing his record-breaking first film, Sharkwater, he discovered something startling: 80 million sharks go missing each year and he wants to find out what happened to them. So he's decided to make a sequel titled Sharkwater: Extinction. What Rob finds out is incredible — you won't want to miss out on this.
Rob launched a Kickstarter campaign earlier this month to raise $150,000 by July 21, 2016 so the movie can be made quickly, in order to save as many sharks as possible.
Rob's previous and highly successful action-documentaries Sharkwater (2007) and Revolution (2012) collectively won over 50 awards and opened the world to a fresh new style of action-drama documentary. Sharkwater was seen by over 124 million people around the world, resulting in government policy changes, spawning conservation groups and the empowerment of young people worldwide.
Join the movement by supporting and sharing the Sharkwater: Extinction Kickstarter campaign to stop the killing of 150 million sharks every year. Creating a film of this magnitude is a giant feat, and he can't do it alone. Exposing this information can change the world and help save the globe's few remaining sharks. Sharkwater: Extinction needs your help to get made now.
If you'd like to watch Rob free dive with sharks for Discovery Channel's Shark Week, check out the amazing video above and see him swimming right beside these peaceful sharks.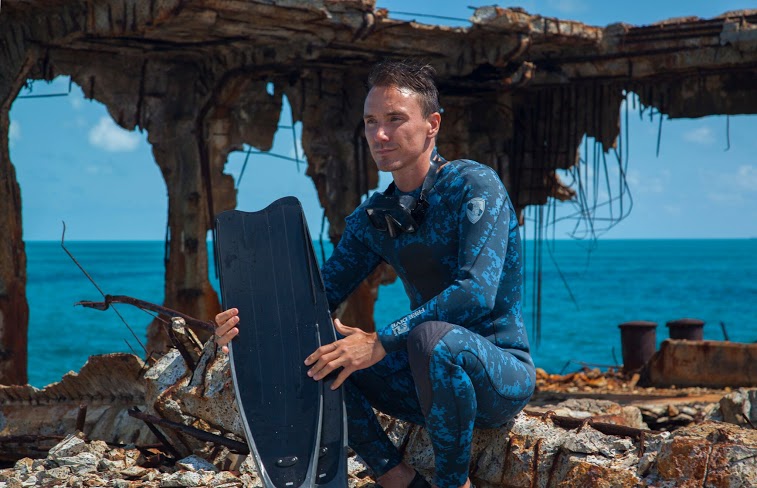 Find out more about Sharkwater: Extinction by clicking these links:
ET Canada Article: Canadian Filmmaker Rob Stewart Dives Deep With Followup Doc 'Sharkwater: Extinction'
Breakfast Television Video: Filmmaker Rob Stewart talks 'Sharkwater: Extinction'
ET Canada Video: Rob Stewart Talks 'Sharkwater: Extinction' In Studio