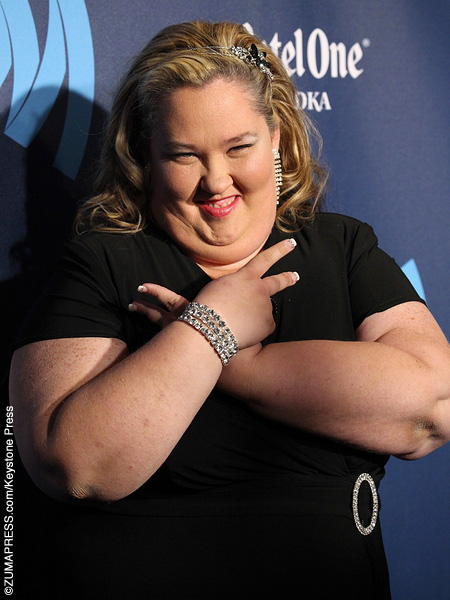 Honey Boo Boo will no longer be gracing your television screens. TLC cancelled the reality series Here Comes Honey Boo Boo swiftly after reports surfaced that the little girl's mother, Mama June, was in a relationship with a convicted child molester. "TLC has cancelled the series Here Comes Honey Boo Boo and ended all activities around the series, effective immediately. Supporting the health and welfare of these remarkable children is our only priority. TLC is faithfully committed to the children's ongoing comfort and well-being," the network said in a statement.
Mama June posted a video on Facebook confirming the series has been cancelled, but refuting reports she is dating Mark McDaniel. "I would not ever, ever, ever put my kids in danger," she said. "I love my kids too much. That is my past. I have not seen that person in 10 years and don't seem to want to see that person."
TMZ broke the story this morning, publishing a photo of June and her alleged boyfriend together at a party, saying he was recently released from jail, having served 10 years for molesting an eight-year-old child who is allegedly connected the reality star.
The series, a spin-off of the TLC series Toddlers and Tiaras, completed its fourth and, ultimately, last season in August. ~Kelly Townsend