Here's everything to watch on Netflix – February 2021
By Marriska Fernandes on January 26, 2021 | 1 Comment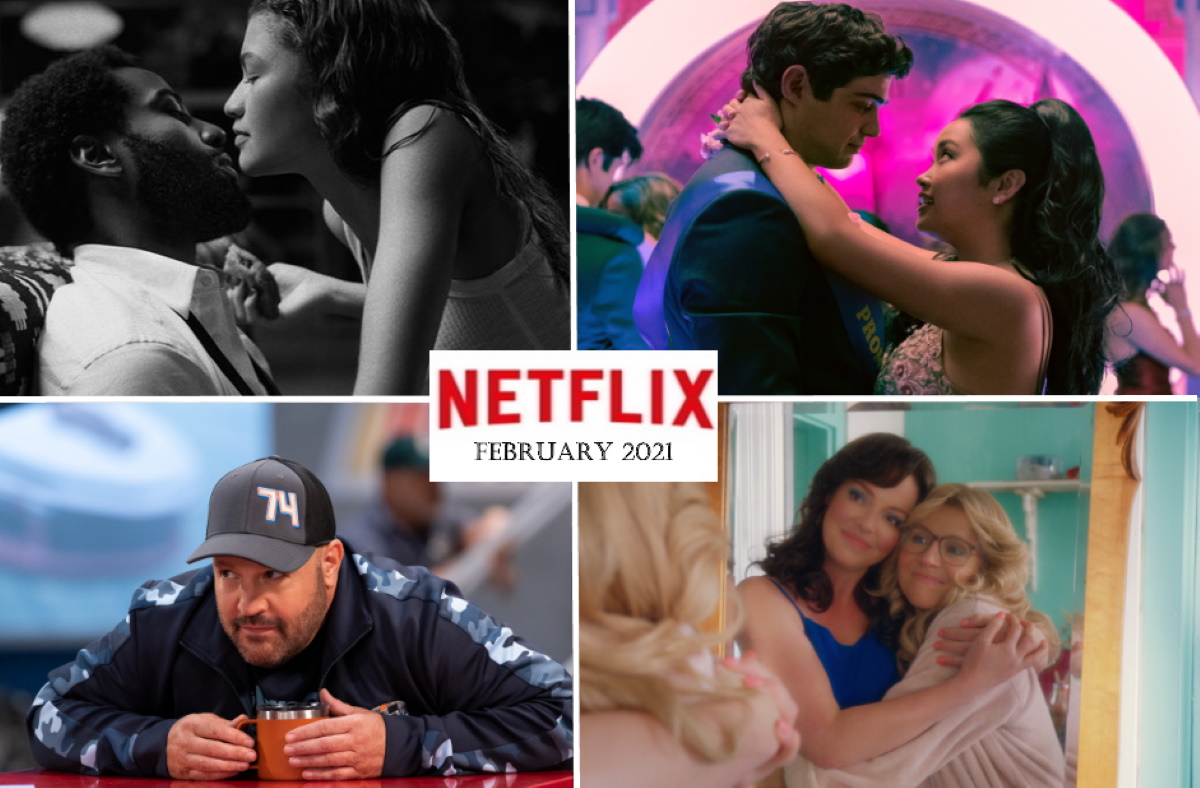 Your Guide to Netflix February 2021 releases
As we move into February, many will be celebrating Valentine's Day — although quite differently this year. Netflix's new selection of movies and series hopes to bring people together, even if it's virtually.
Here's our Netflix guide on what to watch this month!
Originals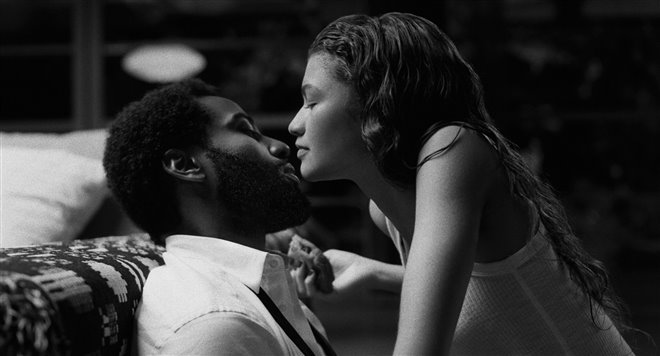 Sam Levinson's upcoming Malcolm & Marie (Feb. 5), which was filmed during the pandemic, follows filmmaker Malcolm (John David Washington) and his girlfriend Marie (Zendaya) after they return home from his movie premiere. As they start to dissect what happened that night, smoldering tensions and painful revelations push them toward a romantic reckoning.
Another film to get into the spirit of Valentine's Day is To All The Boys: Always And Forever (Feb. 12). It's the final year of high school for Lara Jean Covey (Lana Condor) and her boyfriend Peter (Noah Centineo). As their relationship continues to grow stronger, they both plan to attend Stanford University, but Lara hasn't yet been accepted. What does the future hold for Lara Jean and Peter?
I Care a Lot follows legal conservator Marla Grayson (Rosamund Pike) and her partner-in-crime Fran (Eiza Gonzalez), as they use their power and influence to steal from elderly wards assigned to their care by the court. When they ambush a new client, Jennifer (Dianne Wiest), they don't realize that will lead to a crime lord (Peter Dinklage) coming after them. Click here to watch our interview with director J Blakeson and Rosamund Pike.
The documentary series Crime Scene: The Vanishing at the Cecil Hotel (Feb. 10) will recall the chilling mystery behind the disappearance of Elisa Lam. For nearly a century the Cecil Hotel in Downtown Los Angeles has been linked to some of the city's most notorious activity, from untimely deaths to housing serial killers. In 2013 Elisa Lam was staying at the Cecil when she vanished. Video surveillance footage from one of the hotel's elevators showed Lam behaving very strangely. Getting the chills?
In the mystery film All My Friends Are Dead (Feb. 3), a group of friends at a New Year's Eve party go through a series of events that expose secrets and break hearts, leading to a shocking outcome.
Tully and Kate meet as young girls in the series Firefly Lane (Feb. 3) and become best friends. The show follows their friendship over 30 years, from the 1970s into the 2000s.
In the series The Crew (Feb. 15), the crew chief (Kevin James) in a NASCAR garage finds himself at odds when a new boss steps in — a tech-reliant millennial brought in to modernize the team.
Love and Romance
How about a movie that's all about loving yourself? Liz Gilbert (Julia Roberts) is a modern woman on a quest to marvel at and travel the world while rediscovering and reconnecting with her true inner self in Eat, Pray, Love (Feb. 1).
Another Julia Roberts rom-com to enjoy is My Best Friend's Wedding (Feb. 1). When a woman's (Julia Roberts) best friend (Dermot Mulroney) says he's engaged, she realizes she loves him herself… and sets out to get him, only days before the wedding.
Thrillers
One of my favorite movies of all time is back on Netflix. Christopher Nolan's mind-bending sci-fi thriller Inception (Feb. 1), starring Leonardo DiCaprio and Joseph Gordon-Levitt, is still fresh on Rotten Tomatoes with a score of 87 percent.
Another thriller worth watching is The Bank Job (Feb. 1), starring Jason Statham, detailing the true story of a heist gone wrong.
Scroll below for a complete guide for your streaming fix on Netflix as well as what's leaving. ~Marriska Fernandes
Feb. 1
The Bank Job (2008)
Beverly Hills Ninja (1997)
Eat Pray Love (2010)
Inception (2010)
Love Daily: Season 1
My Best Friend's Wedding (1997)
My Dead Ex: Season 1
National Lampoon's Christmas Vacation (1989)
The Patriot (2000)
Rocks (2019)
Shutter Island (2010)
The Unsetting: Season 1
Zac and Mia: Seasons 1-2
Zathura (2005)
Feb. 2
Kid Cosmic – Netflix Family
Mighty Express: Season 2 – Netflix Family
Tiffany Haddish Presents: They Ready: Season 2 – Netflix Comedy Series
Feb. 3
All My Friends Are Dead – Netflix Film
Black Beach – Netflix Film
Firefly Lane – Netflix Original
Feb. 5
Hache: Season 2 – Netflix Original
Invisible City – Netflix Original
The Last Paradiso – Netflix Film
Little Big Women – Netflix Film
Malcolm & Marie – Netflix Film
Space Sweepers – Netflix Film
Strip Down, Rise Up – Netflix Documentary
The Yin-Yang Master: Dream Of Eternity – Netflix Film
Feb. 6
The Sinner: Jamie
Feb. 8
iCarly: Seasons 1-2
War Dogs (2016)
Feb. 10
Crime Scene: The Vanishing at the Cecil Hotel – Netflix Documentary
The Misadventures of Hedi and Cokeman – Netflix Film
The World We Make (2019)
Feb. 11
Capitani – Netflix Original
Layla Majnun – Netflix Film
Middle of Nowhere (2012)
Red Dot – Netflix Film
Squared Love – Netflix Film
Feb. 12
Buried by the Bernards – Netflix Original
Nadiya Bakes – Netflix Original
Hate by Dani Rovira – Netflix Comedy Special
To All The Boys: Always And Forever – Netflix Film
Xico's Journey – Netflix Family
Feb. 13
Monsoon (2019)
Feb. 15
The Crew – Netflix Original
Feb. 16
Animals on the Loose: A You vs. Wild Movie – Netflix Family
Good Girls: Season 3
Feb. 17
Behind Her Eyes – Netflix Original
Hello, Me! – Netflix Original
MeatEater: Season 9 Part 2 – Netflix Original
Feb. 18
Thus Spoke Kishibe Rohan – Netflix Anime
Feb. 19
I Care A Lot – Netflix Film
Tribes of Europa – Netflix Original
Feb. 20
Classmates Minus – Netflix Film
Feb. 21
The Conjuring (2013)
The Conjuring 2 (2016)
Feb. 23
Brian Regan: On The Rocks – Netflix Comedy Special
Pelé – Netflix Documentary
Feb. 24
Canine Intervention – Netflix Original
Ginny & Georgia – Netflix Original
Two Sentence Horror Stories: Season 2
Feb. 25
Geez & Ann – Netflix Film
High-Rise Invasion – Netflix Anime
Feb. 26
Bigfoot Family – Netflix Family
Captain Fantastic (2016)
Caught by a Wave – Netflix Film
Crazy About Her – Netflix Film
No Escape (2015)
Our Idiot Brother (2011)
LAST CALL
Feb. 4
Erased (2012)
Feb. 5
Lila & Eve (2015)
Woody Woodpecker (2017)
Feb. 7
Don't Knock Twice (2016)
Swiped (2018)
Feb. 10
A Bad Moms Christmas (2017)
Feb. 11
The Other Guys (2010)
Feb. 14
Alone in Berlin (2016)
Hostiles (2017)
Feb. 16
Brave Miss World: Collection 1
Feb. 19
Bates Motel: Seasons 1-5
Feb. 20
A Haunted House (2013)
Feb. 21
Trespass Against Us (2016)
Feb. 24
Dolphin Tale 2 (2014)
Feb. 26
The Frozen Ground (2013)
Feb. 28
A Walk to Remember (2002)
Basic Instinct (1992)
Easy A (2010)
The Gift (2015)
GoodFellas (1990)
Gran Torino (2008)
Haywire (2011)
LA 92 (2017)
Little Nicky (2000)
My Little Pony Equestria Girls: Friendship Games
Retribution (2015)
Saving Mr. Banks (2013)
Sleepover (2004)
---
---
---
---
Similar Articles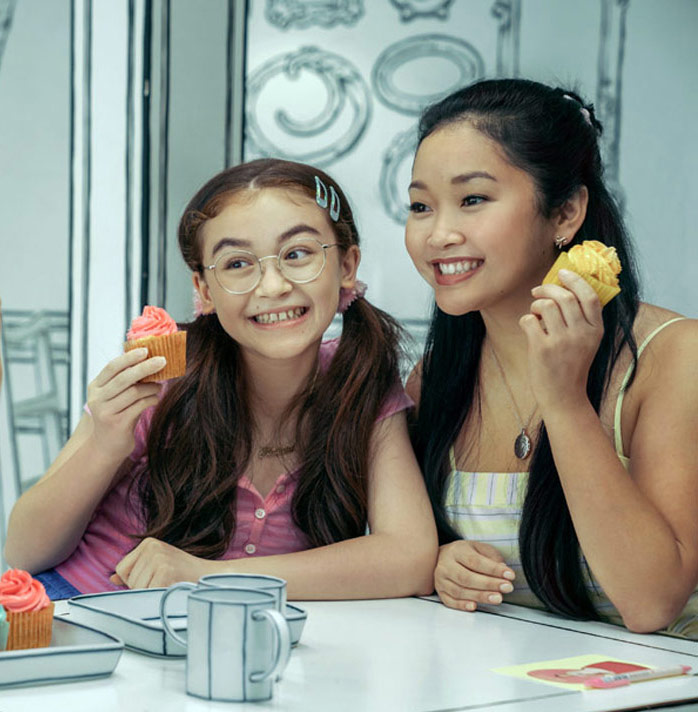 February 9, 2021 | Leave a Comment
Check out the new DVDs, Blu-rays and streaming shows coming out this week, including Freaky starring Vince Vaughn, and Diana: The Interview That Shocked the World.
---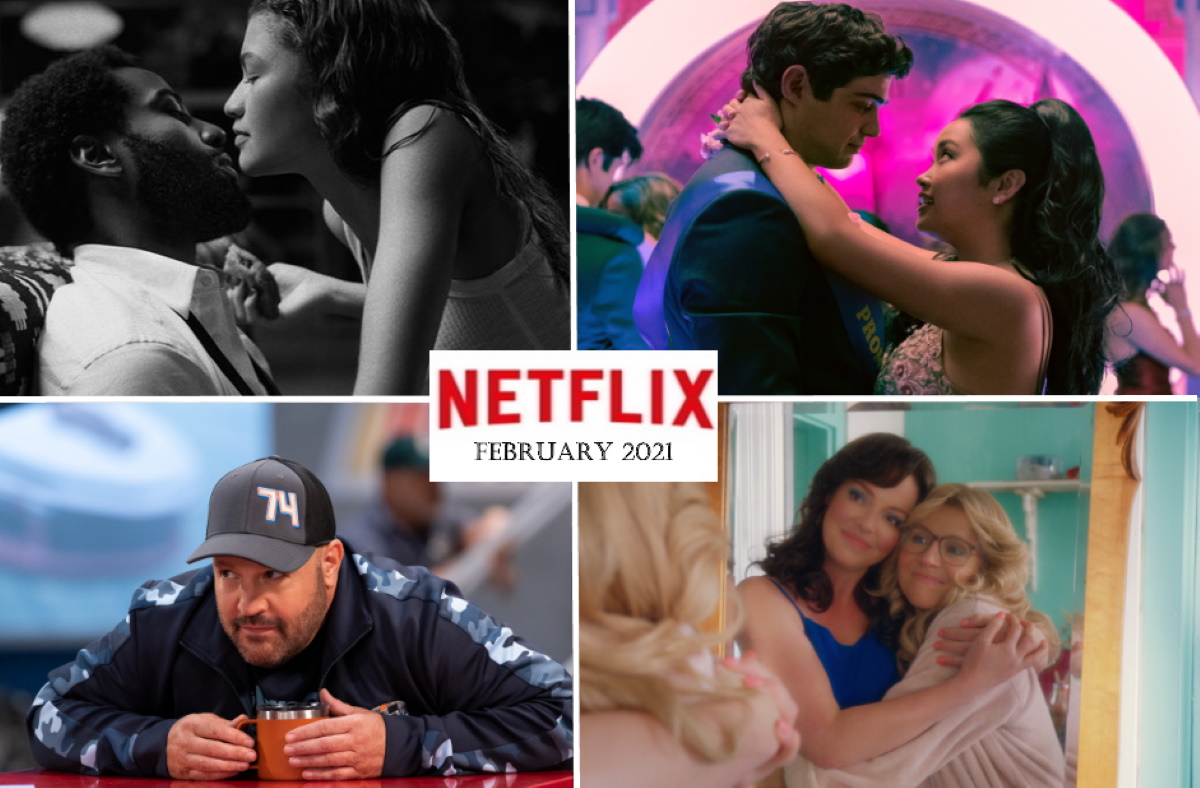 January 21, 2021 | Leave a Comment
Netflix has a whole new slate of romance and crime films and shows to keep you occupied as you celebrate Valentine's Day and Family Day this February.
---