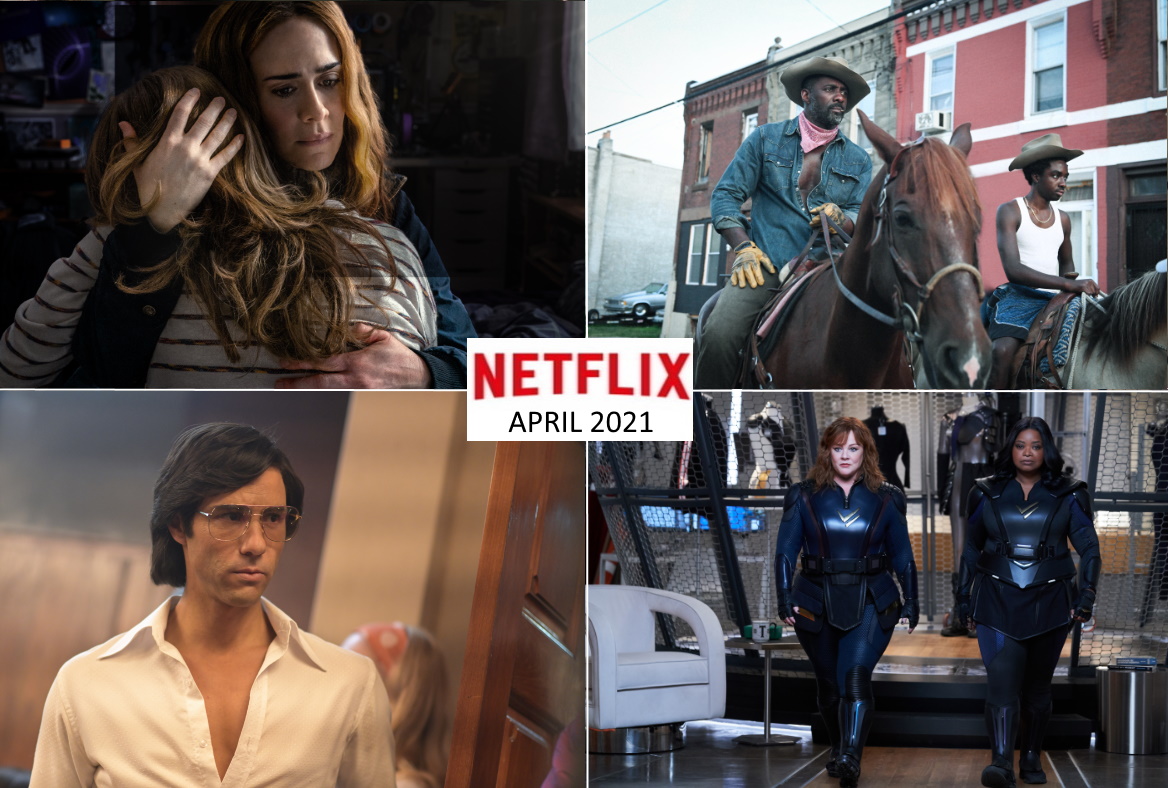 Here's What to Watch on Netflix in April
It's finally spring, and while the pandemic is still ongoing, there are many reasons to stay home — binge watching is one of them. An exciting new selection of April titles is coming to the streamer. From TIFF picks and exciting crime docs to a British original series based on a con man and murderer, there's a bevy of streaming options to keep you entertained this month.
Originals
Concrete Cowboy (April 2), which premiered at TIFF in 2020, revolves around a troubled teen who is caught between a life of crime and his estranged father's vibrant urban-cowboy subculture.
In the original British series The Serpent (April 2), merciless killer Charles Sobhraj, played by Tahar Rahim, preys on travelers exploring the "hippie trail" of South Asia. Based on shocking true events, this series details how Sobhraj was eventually caught and imprisoned.
The documentary This Is A Robbery: The World's Biggest Art Heist (April 7) takes us back to 1990, when two men dressed as cops and conned their way into a Boston museum to steal a fortune in art. We can't wait to dive into this daring and notorious crime doc.
Thunder Force (April 9), starring Octavia Spencer and Melissa McCarthy, follows the duo who form a new superhero team and fight the villains that litter the world, and in the process save the city of Chicago from a new criminal, The King.
Run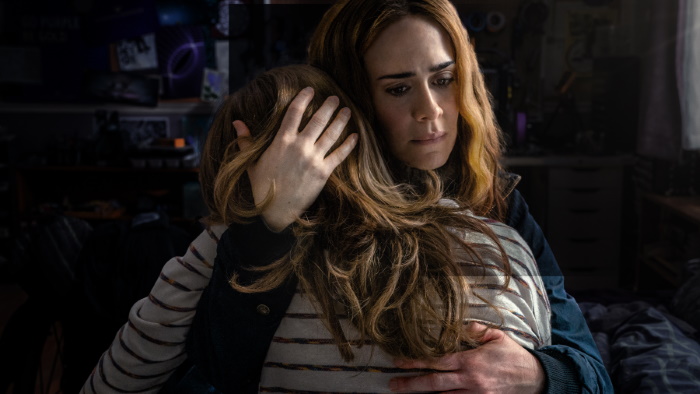 (April 2) is a gripping thriller starring Sarah Paulson. It follows a wheelchair-bound teenager, Chloe, who suspects her mother (Paulson) might be holding her back — and harboring sinister secrets.
Dad Stop Embarrassing Me! (April 14) is a comedy series created and starring Jamie Foxx. Brian Dixon (Foxx) knows how important family is. When his teenage daughter comes to live with him, he enlists the help of his Pops, sister, and best friend to tackle teenage boys, TikTok and the family business.
The cheerful apocalyptic adventure Love and Monsters (April 14) stars  Dylan O'Brien. Seven years after he survived the monster apocalypse, Joel (O'Brien) leaves his cozy underground bunker behind on a quest to reunite with his ex.
Life in Color with David Attenborough is another documentary that's on our radar. Premiering on Earth Day (April 22) in a stunning new three-part series, David Attenborough travels the world from the rainforests of Costa Rica to the snowy Scottish Highlands to reveal the extraordinary and the unique ways in which animals use color.
The original film Things Heard & Seen (April 29) starring Amanda Seyfried and Grantchester's James Norton follows a Manhattan couple who move to a historic hamlet in the Hudson Valley only to discover that their marriage has a sinister darkness, one that rivals their new home's history.
In the action/adventure series,  Shadow and Bone (April 23), dark forces conspire against orphan mapmaker Alina Starkov when she unleashes an extraordinary power that could change the fate of her world.
Our Picks
Academy Award-nominated film August: Osage County is a dark comedy is based on the Pulitzer Prize award-winning play by Tracy Letts. The film stars Meryl Streep, Julia Roberts, Julianne Nicholson and Juliette Lewis.

Miss Sloane follows a ruthless and successful political lobbyist (Jessica Chastain) who is known for her unparalleled talent and her desire to win at all costs. The thriller pulls back the curtain on how Capitol Hill games are played and won as Sloane faces off against the most influential powers in Washington.
On a lighter note, we also recommend watching the classic, Legally Blonde, starring Reese Witherspoon.
Check out everything streaming April and scroll below for what's leaving! ~Marriska Fernandes
April 1
Magical Andes: Season 2 – Netflix Documentary
Prank Encounters: Season 2 – Netflix Original
Tersanjung the Movie – Netflix Film
Worn Stories – Netflix Documentary
2012
Cop Out
Friends with Benefits
Insidious
Legally Blonde
Leprechaun
The Pianist
The Possession
Secrets of Great British Castles: Season 1
The Time Traveler's Wife
Tyler Perry's Madea's Big Happy Family
White Boy
Yes Man
April 2
Concrete Cowboy – Netflix Film
Just Say Yes – Netflix Film
Madame Claude – Netflix Film
The Serpent – Netflix Original
Sky High – Netflix Film
April 3
Escape from Planet Earth
April 4
What Lies Below
April 5
Coded Bias
Family Reunion: Part 3 – Netflix Family
April 6
The Last Kids on Earth: Happy Apocalypse to You – Netflix Family
April 7
The Big Day: Collection 2 – Netflix Original
Dolly Parton: A MusiCares Tribute – Netflix Documentary
Snabba Cash – Netflix Original
This Is A Robbery: The World's Biggest Art Heist – Netflix Documentary
The Wedding Coach – Netflix Original
April 8
The Way of the Househusband – Netflix Anime
April 9
Have You Ever Seen Fireflies? – Netflix Film
Night in Paradise – Netflix Film
Thunder Force – Netflix Film
April 10
The Stand-In
April 11
Diana: The Interview that Shook the World
April 12
New Gods: Nezha Reborn – Netflix Film
Nicky, Ricky, Dicky & Dawn: Seasons 1-4
April 13
The Baker and the Beauty: Season 1
Mighty Express: Season 3 – Netflix Family
My Love: Six Stories of True Love – Netflix Documentary
April 14
The Circle: Season 2 – Netflix Original
Dad Stop Embarrassing Me! – Netflix Original
Law School – Netflix Original
The Soul – Netflix Film
Why Did You Kill Me? – Netflix Documentary
April 15
Dark City Beneath the Beat
The Master
Ride or Die – Netflix Film
April 16
Arlo the Alligator Boy – Netflix Family
Ajeeb Daastaans – Netflix Film
Barbie & Chelsea The Lost Birthday
Crimson Peak
Fast & Furious Spy Racers: Season 4: Mexico – Netflix Family
Into the Beat – Netflix Film
Rush
Synchronic
Why Are You Like This – Netflix Original
The Zookeeper's Wife
April 18
Luis Miguel – The Series: Season 2 – Netflix Original
April 19
Miss Sloane
PJ Masks: Season 3
April 20
Izzy's Koala World: Season 2 – Netflix Family
April 21
Zero – Netflix Original
April 22
Life in Color with David Attenborough – Netflix Documentary
Stowaway – Netflix Film
April 23
Heroes: Silence and Rock & Roll
Shadow and Bone – Netflix Original
Tell Me When – Netflix Film
April 27
August: Osage County
Battle of Los Angeles
Fatma – Netflix Original
Go! Go! Cory Carson: Season 4 – Netflix Family
April 28
Sexify – Netflix Original
Headspace Guide to Sleep – Netflix Documentary
April 29
Things Heard & Seen – Netflix Film
Yasuke – Netflix Anime
April 30
The Innocent – Netflix Original
The Mitchells vs. The Machines – Netflix Family
Pet Stars – Netflix Original
The Unremarkable Juanquini: Season 2 – Netflix Original
LAST CALL
April 2
Honey: Rise Up and Dance
April 4
Backfire
April 11
Time Trap
April 12
Married at First Sight: Season 9
Surviving R. Kelly Part II: The Reckoning: Season 1
April 13
Antidote
April 14
Eddie Murphy: Delirious
The New Romantic
Once Upon a Time in London
Thor: Tales of Asgard
April 15
Cirque du Freak: The Vampire's Assistant
April 19
Carol
The Vatican Tapes
April 20
The Last Resort
April 21
The Great British Baking Show: Masterclass: Seasons 1-3
April 22
Liv and Maddie: Seasons 1-4
April 23
Mirror Mirror
April 24
Django Unchained
April 26
The Sapphires
April 27
The Car
Doom
April 28
Paul Blart: Mall Cop
April 30
17 Again
Blackfish
Can't Hardly Wait
Den of Thieves
How to Be a Latin Lover
I Am Legend
Jumping the Broom
Kingdom: Seasons 1-3
Knock Knock
Palm Trees in the Snow
Platoon
Runaway Bride
Snowpiercer
The Green Hornet
The Indian in the Cupboard
Waiting