Here's what's new on Netflix Canada this July 2020
By Marriska Fernandes on June 29, 2020 | 4 Comments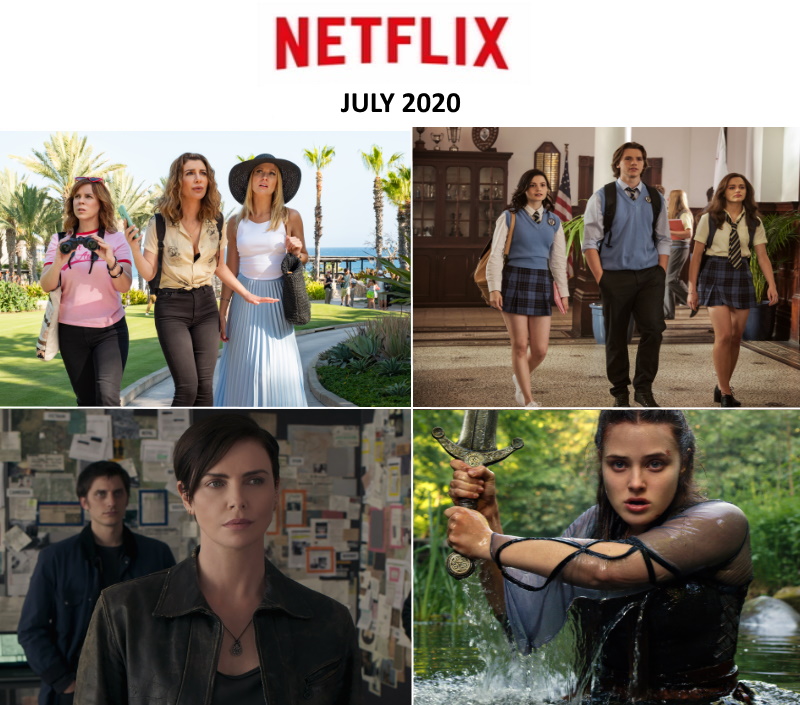 Don't you just love summer? As COVID-19 restrictions ease up a bit, many can't wait to meet friends and spend time together. That also may mean hanging out and watching some stellar films. Netflix is releasing a binge-worthy slate of original shows and entertaining films that will keep you occupied all summer long. Not to mention the fan-favorite classic movies coming this month to the streamer.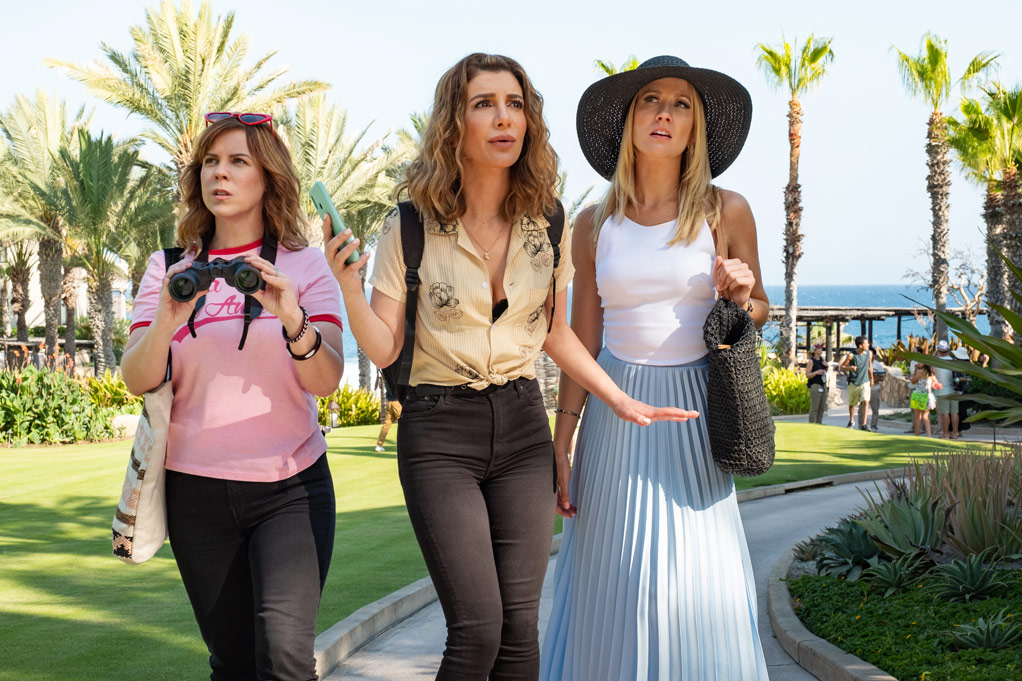 Originals
It's safe to say many of us have regretted sending a text/email or worse, desperately wished we could get it back. Well, taking it to the next level are three friends in this summer rom-com: Desperados (July 3). A panicked young woman (Nasim Pedrad) and her two best friends (Anna Camp, Sarah Burns) fly to Mexico to delete a ranting email she sent to her new boyfriend (Robbie Amell). And, what's more, they run into her ex-boyfriend, who gets caught up in their frantic scheme.
An iconic series that fans have loved and new ones will love is back: Unsolved Mysteries (July 1). Blending signature elements from the original series with contemporary immersive, character-driven storytelling, the new episodes are rooted in the experiences of ordinary people who have lived the unthinkable — from the trauma of a loved one's unexplained disappearance or horrific death, to the shock of a bizarre paranormal encounter. They're hoping viewers have information that can help them solve the mysteries.
Netflix's new series The Baby-Sitters Club (July 3) is based on the best-selling book series, which follows the friendship and adventures of five middle-school friends as they start a babysitting business in the town of Stoneybrook, Connecticut.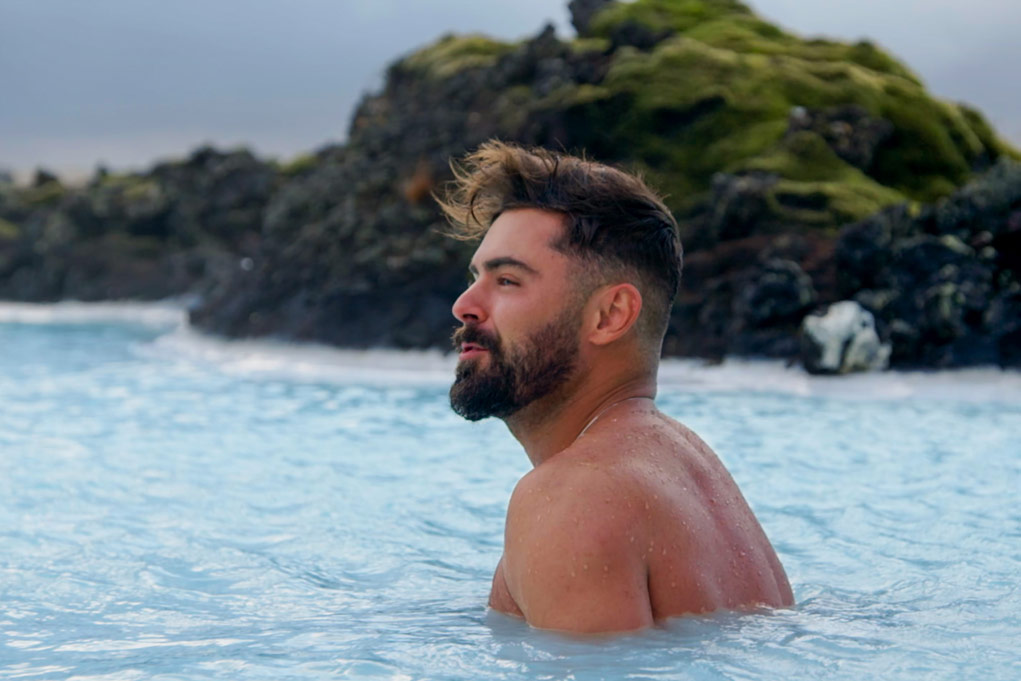 Um, Zac Efron, ladies? Have I got your attention? The hunk…err actor journeys around the world with wellness expert Darin Olien in search of healthy, sustainable ways to live, on this travel show aptly titled Down to Earth with Zac Efron (July 10).
If corruption and murder are more up your alley, a second season of Deadwind (July 1) is available. Helsinki detectives Sofia Karppi and Sakari Nurmi team up to scour the city for a rumored connection on a new case.
The Old Guard (July 10) follows a warrior named Andy (Charlize Theron), who's part of a covert group of tight-knit mercenaries with a mysterious inability to die. They fight to protect the mortal world, but once they are exposed, they have to eliminate the threat of those who seek to replicate and monetize their power by any means necessary.
A highly anticipated rom-com of the summer is almost here. The Kissing Booth 2 (July 24) takes us back to the friendship between high school senior Elle (Joey King) and Lee (Joel Courtney), while she juggles a long-distance relationship with Noah (Jacob Elordi), college applications, and an attraction to a new classmate.
If you enjoyed watching the ups and downs of suburban mothers-turned-criminals Beth Boland (Christina Hendricks), Annie Marks (Mae Whitman) and Ruby Hill (Retta), hold on to your seats as Good Girls: Season 3 (July 26) is about to take you for a ride. They face the consequences of last season's hijinks.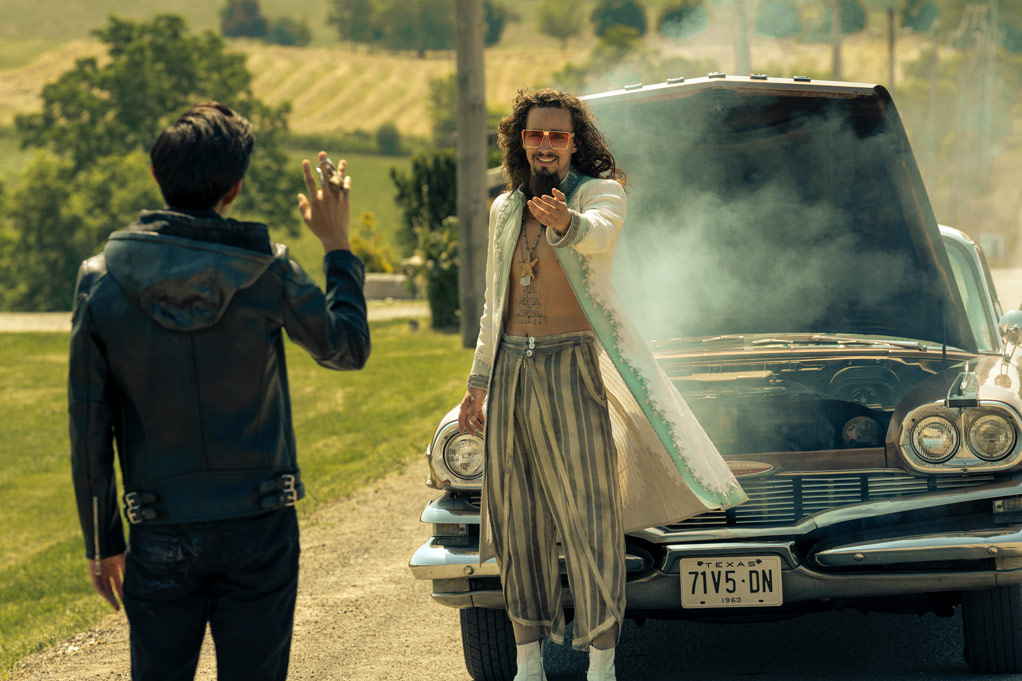 If like us, you enjoyed Season 1 of The Umbrella Academy, Season 2 (July 31) looks just as promising as the super-powered Hargreeves siblings return with more drama and laughs.
Another original series worth binge-watching is Warrior Nun (July 2). After waking up in a morgue, a young woman discovers she now possesses superpowers as the chosen Halo-Bearer for a secret sect of demon-hunting nuns. You had us at morgue.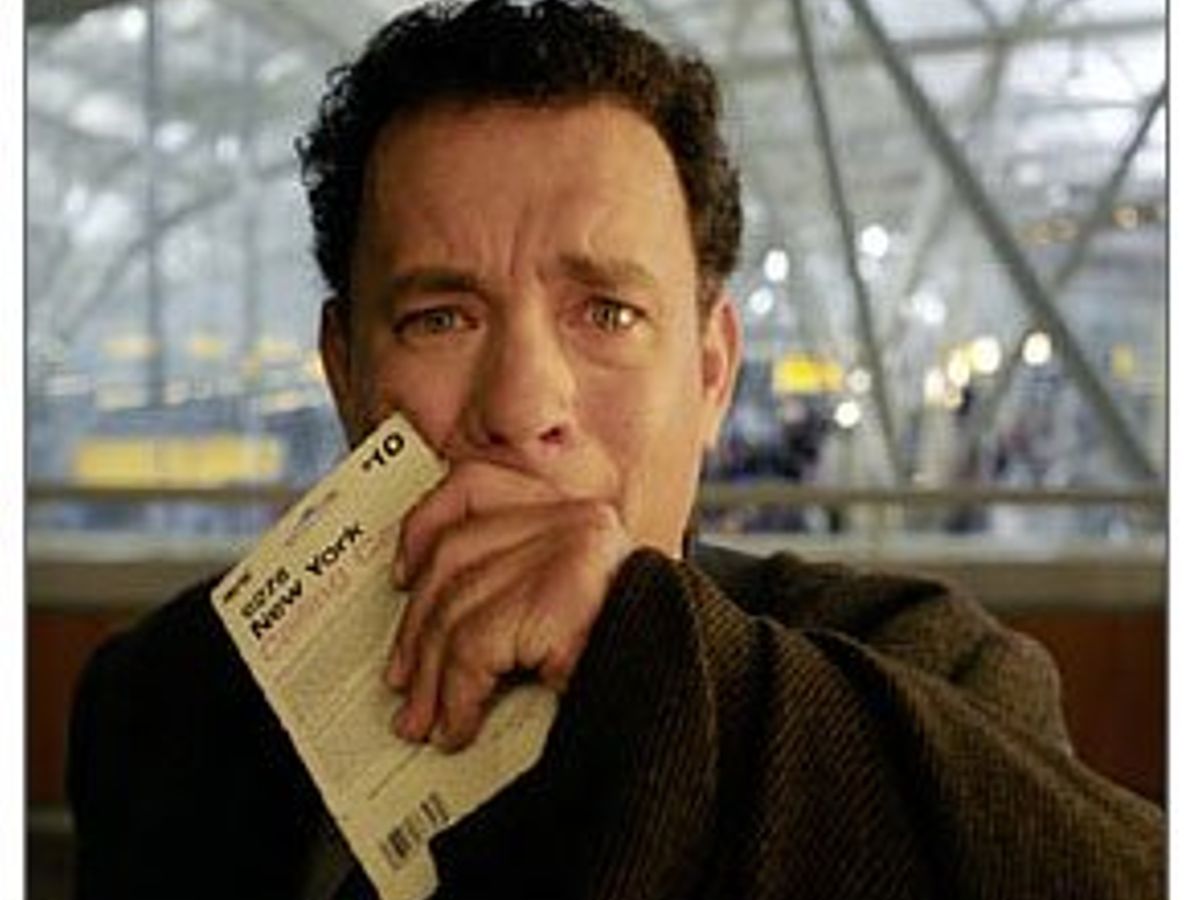 Fan Faves
New fan favorites are also coming to Netflix, with my favorite being Steven Spielberg's The Terminal (July 1). Tom Hanks sure made this a hit film – don't forget the tissues, as this one pulls at your heartstrings.
Academy Award-nominated film The Big Short (July 1) starring Christian Bale, Steve Carell, Ryan Gosling and Brad Pitt, shows how the financial crisis of 2007–2008 was triggered by the United States housing bubble.
Another Oscar-nominated film debuting is Catch Me If You Can (July 1), directed by Steven Spielberg. It follows notorious teenage con artist Frank Abagnale (Leonardo DiCaprio), who dupes people with his masterful art of deception, becoming a commercial air pilot among other things, while being pursued by FBI agent Carl Hanratty (Tom Hanks).
A David Fincher film that's on the must-see list is Zodiac (July 1). In the late 1960s/early 1970s, a San Francisco cartoonist (Jake Gyllenhaal) becomes an amateur detective obsessed with tracking down the Zodiac killer. Need I say more?
Screen Time with Squad
If you're finally getting together with your girl squad after months of social distancing and need a movie, Netflix has you covered. The classic Mean Girls (July 1), Crazy Rich Asians (July 1), Jumping the Broom (July 6) and Beastly (July 1) are some options for girls' night.
Horror
For the horror-loving fiends, there's a horror fest sesh in the works! You will be able to stream Paranormal Activity 2, Paranormal Activity 3, and Paranormal Activity 4 ( all on July 12). If that doesn't leave you terrified, there's also Slender Man (July 14), a less scary and totally digestible horror flick.
Action
If you need to kick it up a notch, The Amazing Spider-Man and The Italian Job are viewing material perfect for a hot summer day, both streaming July 1.
Happy Canada Day and enjoy the summer! ~Marriska Fernandes
Click here to see our photo gallery of original films and TV series coming to Netflix this July and scroll below to see everything coming to Netflix this month as well as what's leaving.
July 1
Chico Bon Bon: Monkey with a Tool Belt: Season 2 – Netflix Family
Deadwind: Season 2 – Netflix Original
Say I Do – Netflix Original
Under the Riccione Sun – Netflix Film
Unsolved Mysteries – Netflix Documentary
#Anne Frank – Parallel Stories
Beastly
Catch Me If You Can
Cleo & Cuquin: Season 2
Get Rich or Die Tryin'
Hellboy II: The Golden Army
Jumping the Broom
Justin Bieber: Never Say Never
Last Action Hero
Legends of the Fall
Little Odessa
Lord of War
Mean Girls
Never Back Down 2: The Beatdown
Once Upon a Time in the West
Pokémon the Series: Sun & Moon: Sun & Moon: Ultra Legends
Stand by Me
Sweeney Todd: The Demon Barber of Fleet Street
The Amazing Spider-Man
The Art of War
The Big Short
The F**k-It List
The Great Gatsby
The Italian Job
The Terminal
Trotro
True Grit
True Romance
Tully
Zodiac
July 2
Thiago Ventura: POKAS – Netflix Comedy Special
Warrior Nun – Netflix Original
July 3
The Baby-Sitters Club – Netflix Family
Cable Girls: Final Season: Part 2 – Netflix Original
Desperados – Netflix Film
JU-ON: Origins – Netflix Original
Southern Survival – Netflix Original
July 4
The Girl on the Train
July 6
A Kid from Coney Island
Crazy Rich Asians
The Nun
July 8
Mucho Mucho Amor: The Legend of Walter Mercado – Netflix Documentary
Stateless – Netflix Original
Was It Love? – Netflix Original
Yu-Gi-Oh!: Season 1
July 9
Japan Sinks: 2020 – Netflix Anime
The Protector: Season 4 – Netflix Original
July 10
The Claudia Kishi Club – Netflix Documentary
Down to Earth with Zac Efron – Netflix Original
The Epic Tales of Captain Underpants in Space – Netflix Family
Hello Ninja: Season 3 – Netflix Family
O Crush Perfeito (Dating Around: Brazil) – Netflix Original
The Old Guard – Netflix Film
The Twelve – Netflix Original
July 12
Paranormal Activity 2
Paranormal Activity 3
Paranormal Activity 4
July 14
The Business of Drugs – Netflix Documentary
On est ensemble (We Are One) – Netflix Documentary
Slender Man
Urzila Carlson: Overqualified Loser – Netflix Comedy Special
July 15
Dark Desire – Netflix Original
Gli Infedeli (The Players) – Netflix Film
Skin Decision: Before and After – Netflix Original
July 16
Fatal Affair – Netflix Film
Indian Matchmaking – Netflix Original
MILF – Netflix Film
July 17
Boca a Boca (Kissing Game) – Netflix Original
Cursed – Netflix Original
July 20
Ashley Garcia: Genius in Love – Netflix Family
July 21
How to Sell Drugs Online (Fast): Season 2 – Netflix Original
Ip Man 4: The Finale
Jack Whitehall: I'm Only Joking – Netflix Comedy Special
Street Food: Latin America – Netflix Documentary
July 22
Fear City: New York vs The Mafia – Netflix Documentary
Love on the Spectrum – Netflix Documentary
Norsemen: Season 3 – Netflix Original
Signs – Netflix Original
Sons of Anarchy: Season 3-7
July 23
The Larva Island Movie – Netflix Family
July 24
¡A cantar! (Sing On! Spain) – Netflix Original
Dragons: Rescue Riders: Secrets of the Songwing – Netflix Family
The Kissing Booth 2 – Netflix Film
Ofrenda a la tormenta – Netflix Film
July 26
Banana Split
Good Girls: Season 3 – Netflix Original
July 27
Elysium
July 28
Jeopardy!: Collection 6
Last Chance U: Laney – Netflix Documentary
July 29
The Hater – Netflix Film
Inside the World's Toughest Prisons: Season 4 – Netflix Original
July 30
Transformers: War For Cybertron Trilogy – Netflix Anime
July 31
Get Even – Netflix Original
Latte and the Magic Waterstone – Netflix Family
Seriously Single – Netflix Film
The Speed Cubers – Netflix Documentary
Sugar Rush: Extra Sweet – Netflix Original
The Umbrella Academy: Season 2 – Netflix Original
Vis a vis: El Oasis (Locked Up) – Netflix Original
LAST CALL
Leaving July 1
A Quiet Place
Leaving July 8
Solo: A Star Wars Story
Leaving July 28
Ant-Man and The Wasp
Leaving July 31
Indiana Jones and the Kingdom of the Crystal Skull
Indiana Jones and the Last Crusade
Indiana Jones and the Raiders of the Lost Ark
Indiana Jones and the Temple of Doom
The Godfather
The Godfather: Part II
The Godfather: Part III
---
---
---
---
Similar Articles
---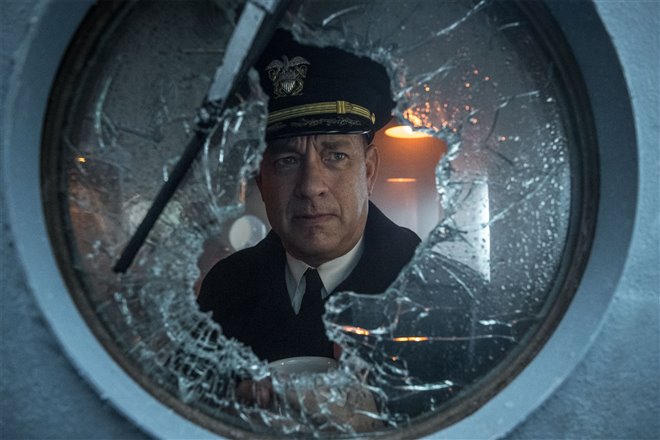 July 10, 2020 | 2 Comments
There are a number of new movies and shows releasing on streaming platforms this week, including Apple TV+ and Netflix. Check them out and watch the trailers!
---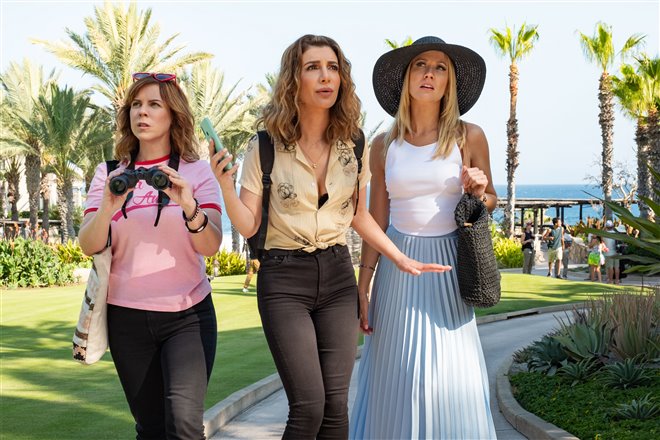 July 3, 2020 | Leave a Comment
There's no shortage of movies and shows to watch this week on streaming, digital and on demand, including the release of the Broadway musical Hamilton, starring Lin-Manuel Miranda on Disney+.
---