Here's What's New on Netflix Canada – May 2020
By Marriska Fernandes on April 28, 2020 | Leave a Comment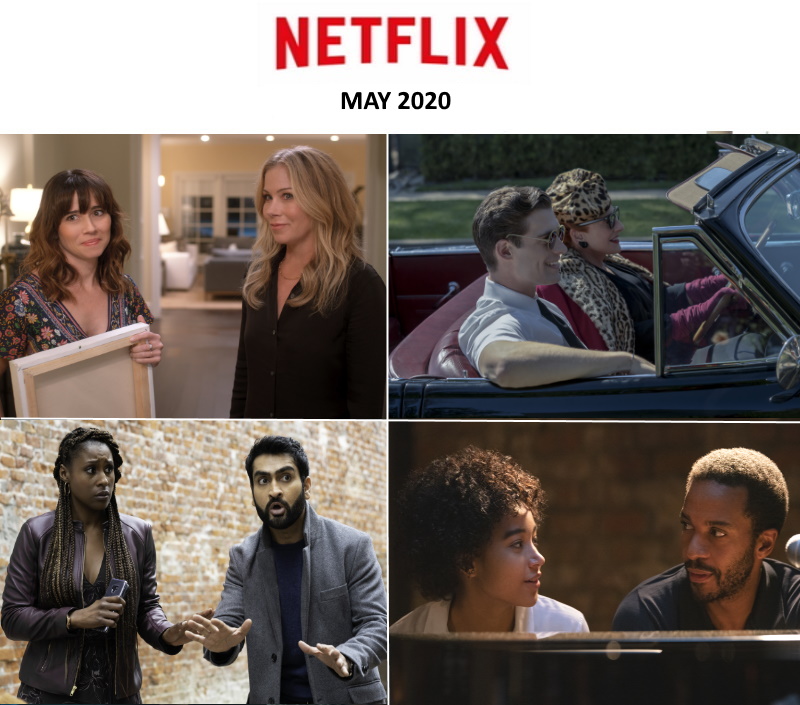 While the quarantine is still in full force, Netflix has been releasing more binge-worthy series and entertaining films to keep you busy at home. From Ryan Murphy's highly anticipated Hollywood, to Christina Applegate's return for a second season of Dead To Me, here is the menu of engaging content this May 2020.
Originals
Television honcho Ryan Murphy made his switch to the streaming service last year with The Politician. On May 1st, he is back for an insightful look at a group of aspiring actors and filmmakers in post-World War II as they try to make it in Tinseltown in the new limited series, Hollywood.
A dark comedy worth binge-watching is Dead to Me (May 8). The second season looks just as promising as the first, with Christina Applegate and Linda Cardellini doubling up on the dose of laughs while throwing in some drama. Picking up in the aftermath of that bloody backyard reveal, Jen and Judy struggle to hide a dark secret before it starts to get the best of them.
Cute new film The Half of It (May 1) follows shy, straight-A student Ellie, who helps sweet jock Paul woo his crush. But their unlikely friendship grows complicated when Ellie falls for the same girl.
Set in the vibrant multicultural neighborhoods of modern-day Paris, new series The Eddy (May 8) tells the story of a struggling jazz club owner who gets tangled with dangerous criminals as he fights to protect his club, his band and his teenage daughter. Starring André Holland, Amandla Stenberg and Melissa George.
When a couple (Kumail Nanjiani, Issa Rae) is framed for murder, they take off on a wild race to find the real killer and clear their names in the comedy film The Lovebirds (May 22).
A comedy series fans might love is Space Force (May 29). It follows the people tasked with creating Space Force, a new branch of the U.S. military. It's a series by Greg Daniels and star Steve Carell.
When a doctor is jailed for a string of shocking murders, his wife sets out to commit a copycat crime to prove his innocence in the Bollywood film, Mrs. Serial Killer (May 1).
Into the Night (May 1) is a very interesting thriller with a unique premise: When the sun suddenly starts killing everything in its path, passengers on an overnight flight from Brussels attempt to survive by any means necessary. Can't wait to watch this one — I mean, how does one defeat the sun?
New original series White Lines (May 15) follows a Manchester woman as she leaves her quiet life to travel to Ibiza, where she seeks the truth about her brother's death.
While serving life in prison, a young man (Ashton Sanders) looks back at the people, the circumstances and the system that set him on a path of crime in All Day and a Night (May 1).
Fan Favorites
Fans will be ecstatic to go down memory lane and rewatch classics such as Back to the Future and Back to the Future Part II (both May 1). The original Bad Boys film will also stream on Netflix starting May 1. Robert Downey Jr. will take over your screens with Iron Man 3 (May 7),  while Jamie Dornan will take off his shirt in Fifty Shades Freed (May 1). Also, if you're a fan of the Underworld franchise, don't miss out on two more additions: Underworld: Awakening and Underworld: Rise of the Lycans (both May 1).
Just for Laughs
Ryan Reynolds. Need we say more? He brings his comedic chops and his good looks to the screen with the hilarious Deadpool 2 (May 1). Click here to read our review. In the film This Is The End (May 16), after a series of unusual and catastrophic events devastate Los Angeles, six friends find themselves trapped in a house together. As the world unravels outside, the group must find a way to deal with cabin fever and dwindling supplies, which is threatening to tear them all apart at a time when they'll need each other most. Sounds familiar, right?
Thrillers
There's a wide selection of thrillers that we recommend watching, including Gravity (May 1) starring Sandra Bullock and George Clooney; The Adjustment Bureau (May 6) starring Matt Damon and Emily Blunt; and Non-Stop (May 1) starring Liam Neeson.
Love and Friendship
Two movies that center on love and friendship are The Sisterhood of the Traveling Pants 2 (May 1) and Love Actually (May 6).  These are perfect options for a Netflix party as you practice social distancing.
For more on the originals coming out in May, click here.
Check our list of all the new releases in May and scroll below to see what's leaving. ~Marriska Fernandes
May 1
All Day and a Night – Netflix Film
Almost Happy – Netflix Original
Get In – Netflix Film
Go! Go! Cory Carson: The Chrissy – Netflix Family
The Half Of It – Netflix Film
Hollywood – Netflix Original
Into the Night – Netflix Original
Medici: The Magnificent: Part 2 – Netflix Original
Mrs. Serial Killer – Netflix Film
Reckoning: Season 1 – Exclusively on Netflix
3 Ninjas: Kick Back
Back to the Future
Back to the Future Part II
Bad Boys
Balto
Barely Lethal
Cracked Up, The Darrell Hammond Story
Dante's Peak
Das Boot: Director's Cut
Deadpool 2
Fifty Shades Freed
Gravity
Happy Feet
I Am Divine
Masha and the Bear: Season 4
Non-Stop
Penguins of Madagascar: The Movie
Rambo
The Cold Light Of Day
The Devil's Own
The Interpreter
The New Adventures of Pippi Longstocking
The Sisterhood of the Traveling Pants 2
Thoroughbreds
To Wong Foo, Thanks for Everything! Julie Newmar
Tremors
Turbo
Underworld: Awakening
Underworld: Rise of the Lycans
Warrior
May 5
Jerry Seinfeld: 23 Hours To Kill – Netflix Comedy Special
May 6
The Adjustment Bureau
Ali G Indahouse
The Big Lebowski
Captains Courageous
Cirque du Freak: The Vampire's Assistant
Love Actually
Scent of a Woman
Smokin' Aces
May 7
Iron Man 3
Scissor Seven: Season 2 – Netflix Anime
May 8
18 regali – Netflix Film
Chico Bon Bon: Monkey with a Tool Belt – Netflix Family
Dead to Me: Season 2 – Netflix Original
The Eddy – Netflix Original
The Hollow: Season 2 – Netflix Family
Valeria – Netflix Original
May 10
Gold
May 11
Bordertown: Season 3 – Netflix Original
Have a Good Trip: Adventures in Psychedelics – Netflix Documentary
Trial By Media – Netflix Documentary
May 12
True: Terrific Tales – Netflix Family
Unbreakable Kimmy Schmidt: Kimmy Vs. the Reverend – Netflix Interactive Special
May 13
The Great Canadian Baking Show: Season 3
The Wrong Missy – Netflix Film
May 14
Knightfall: Season 2
May 15
Chichipatos – Netflix Original
I Love You, Stupid – Netflix Film
Inhuman Resources – Netflix Original
Magic for Humans: Season 3 – Netflix Original
She-Ra and the Princesses of Power: Season 5 – Netflix Family
White Lines – Netflix Original
May 16
La reina de Indias y el conquistador – Netflix Original
This Is the End
May 17
Pacific Rim: Uprising
May 18
The Big Flower Fight – Netflix Original
May 19
Patton Oswalt: I Love Everything – Netflix Comedy Special
Shrek
Sweet Magnolias – Netflix Original
May 20
Ben Platt Live From Radio City Music Hall – Netflix Documentary
Rebelión de los Godinez – Netflix Film
May 22
The 100: Season 7
Control Z – Netflix Original
History 101 – Netflix Original
The Lovebirds – Netflix Film
Selling Sunset: Season 2 – Netflix Original
Trailer Park Boys: The Animated Series: Season 2 – Netflix Original
May 23
Dynasty: Season 3 – Netflix Original
May 24
Heartland: Season 13
May 25
Ne Zha
May 26
Hannah Gadsby: Douglas – Netflix Comedy Special
May 27
I'm No Longer Here – Netflix Film
May 28
Animal Kingdom: Season 4
Dorohedoro – Netflix Anime
La corazonada – Netflix Film
May 29
Space Force – Netflix Original
Somebody Feed Phil: Season 3 – Netflix Documentary
May 31
High Strung Free Dance
LAST CALL
May 4
The House Bunny
May 5
Erin Brockovich
May 23
Drop Dead Diva: Season 1-6
May 31
Center Stage
---
---
---
Similar Articles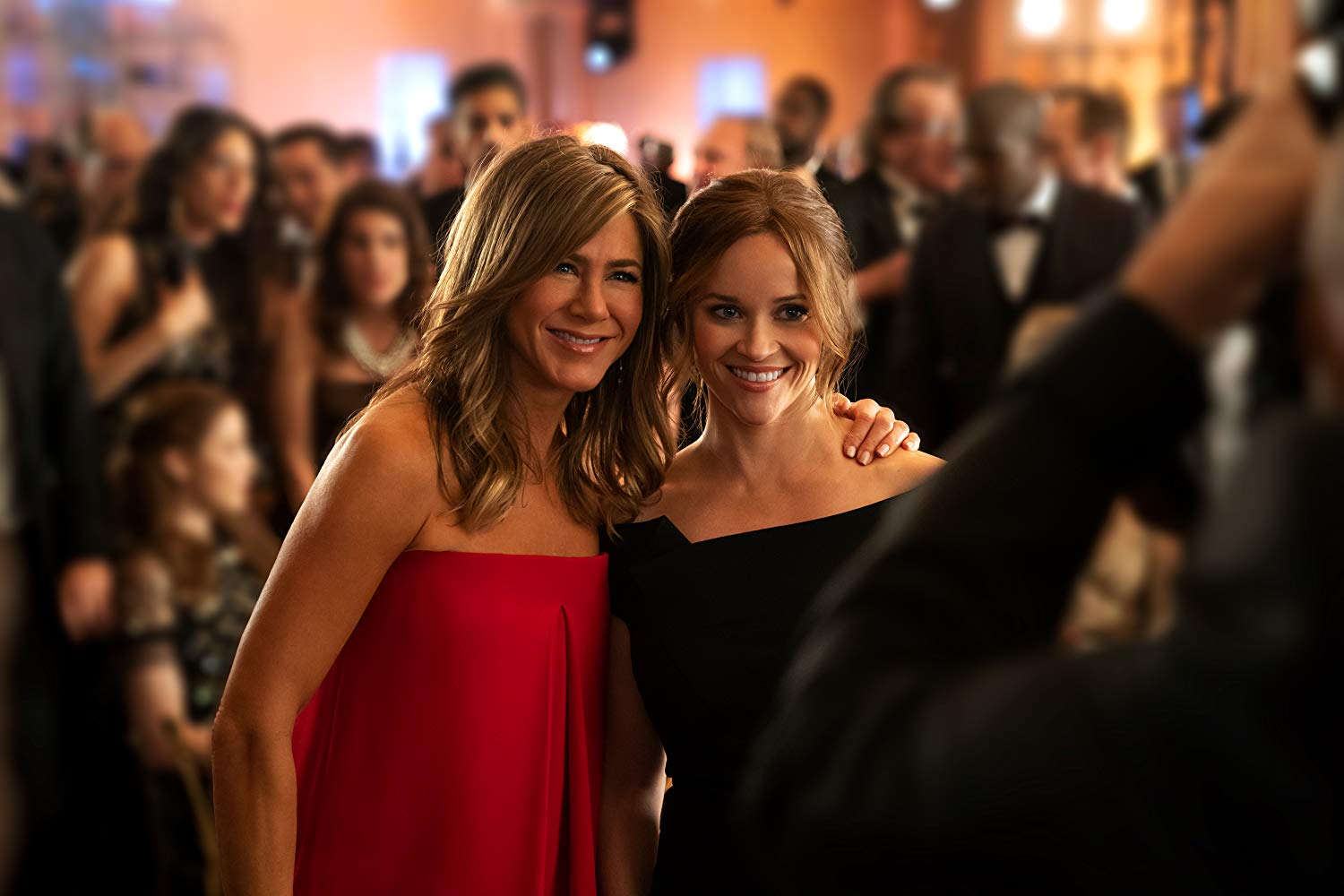 December 19, 2019 | 3 Comments
The list of Hollywood stars making $1 million+ per-episode for streaming service television series, is in. Click here to see how much money your favorite stars make.
---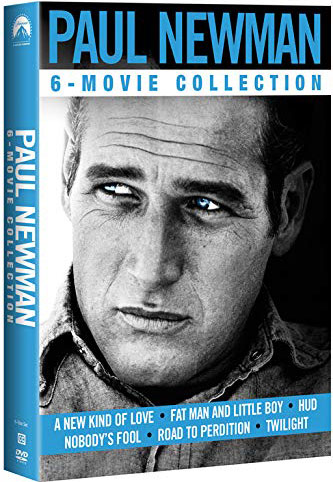 February 6, 2019 | 239 Comments
We have a copy of the newly released Paul Newman 6-Movie Collection on DVD to give away to one lucky winner. Tell us which of his movies is your favorite!
---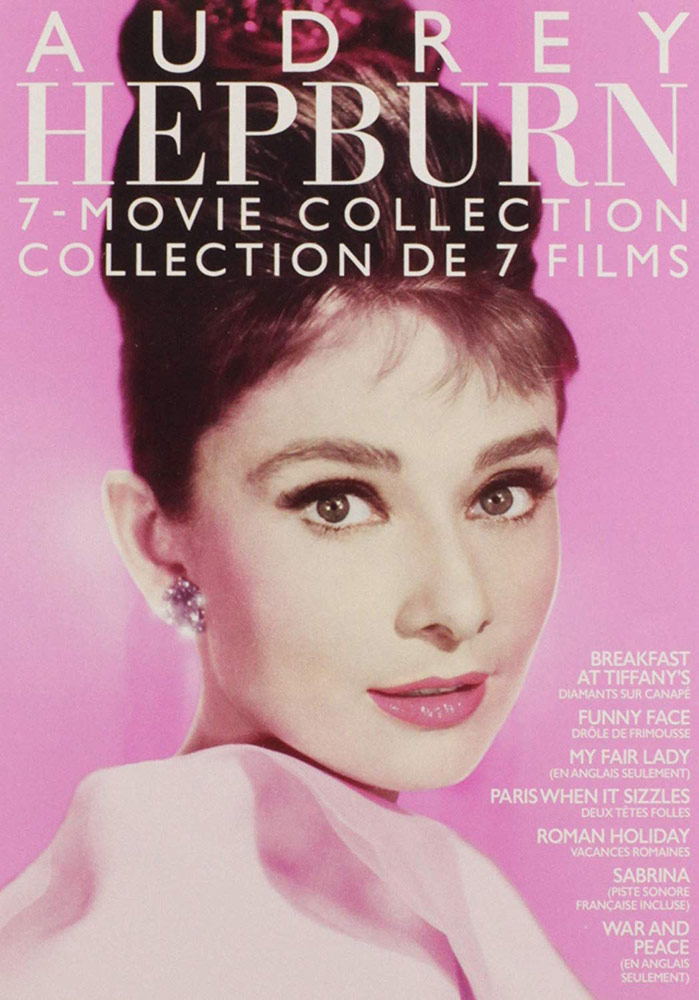 February 5, 2019 | 260 Comments
Oscar-winning actress Audrey Hepburn was known as a classic Hollywood movie star. We are giving away a DVD collection of seven of her most memorable films.
---