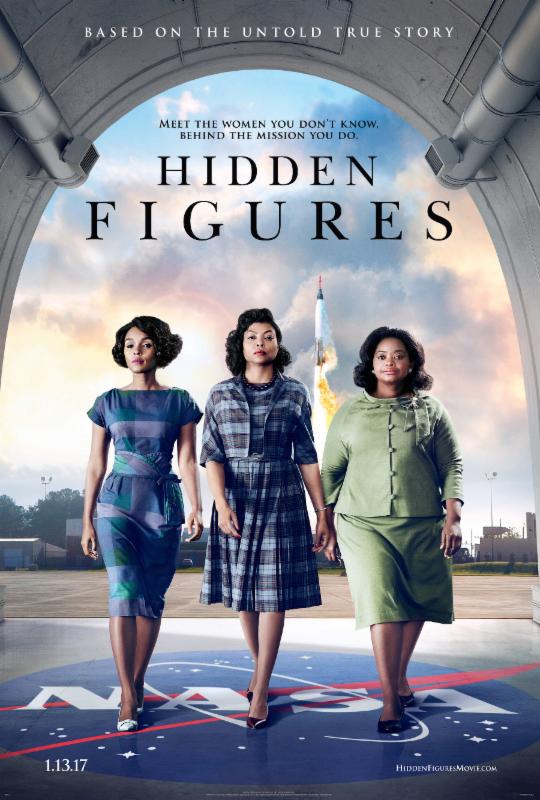 Just like the extraordinary women it portrays, Hidden Figures has ignored the naysayers and performed beyond all expectations. After a surprise win over Rogue One at last weekend's box office, the true-story drama (starring Taraji P. Henson, Octavia Spencer, and Janelle Monáe) has once again landed on top with $20.5 million. As of this weekend, which happens to be the Martin Luther King Jr. Day long weekend in America, the film has taken home 4.6 stars at Tribute.ca and over $50 million on home soil.
It's been a pretty impressive run for La La Land too, which jumped up three spots and brought in another $14.5 million this weekend. The flick, rated 3.5 stars at Tribute.ca, swept the Golden Globes last Sunday and earned a record-breaking seven out of seven statuettes, including two for its stars Emma Stone and Ryan Gosling. And on a modest budget of just $30 million, the romantic comedy/musical has now surpassed the $100 million mark at the worldwide box office.
One of the many animated flicks to enter blockbuster territory in 2016, Sing added $13.8 million to its notable $400 million global haul. The Golden Globe-nominated musical comedy, featuring the vocal talents of Matthew McConaughey, Reese Witherspoon, Seth MacFarlane, and Scarlett Johansson, is currently sitting at a 4.3-star-rating among Tribute.ca users.
It was good while it lasted. After seven weekends in the top two (six at number one), Rogue One: A Star Wars Story officially fell to fourth this weekend, earning $13.8 million. Although it appears its time in the box office limelight is dwindling, the 3.5-star-rated Star Wars prequel is still fast approaching the $1 billion mark in worldwide earnings, (potentially) making it one of only 28 films in history to do so.
Rounding out the top five with a bit of good-old-fashioned horror, The Bye Bye Man made its theatrical debut with $13.4 million. Featuring a bevy of fresh talent, the 3.4-star-rated film follows a group of college students who unwittingly unleash a malevolent entity after playing with a Ouija board. ~Shelby Morton