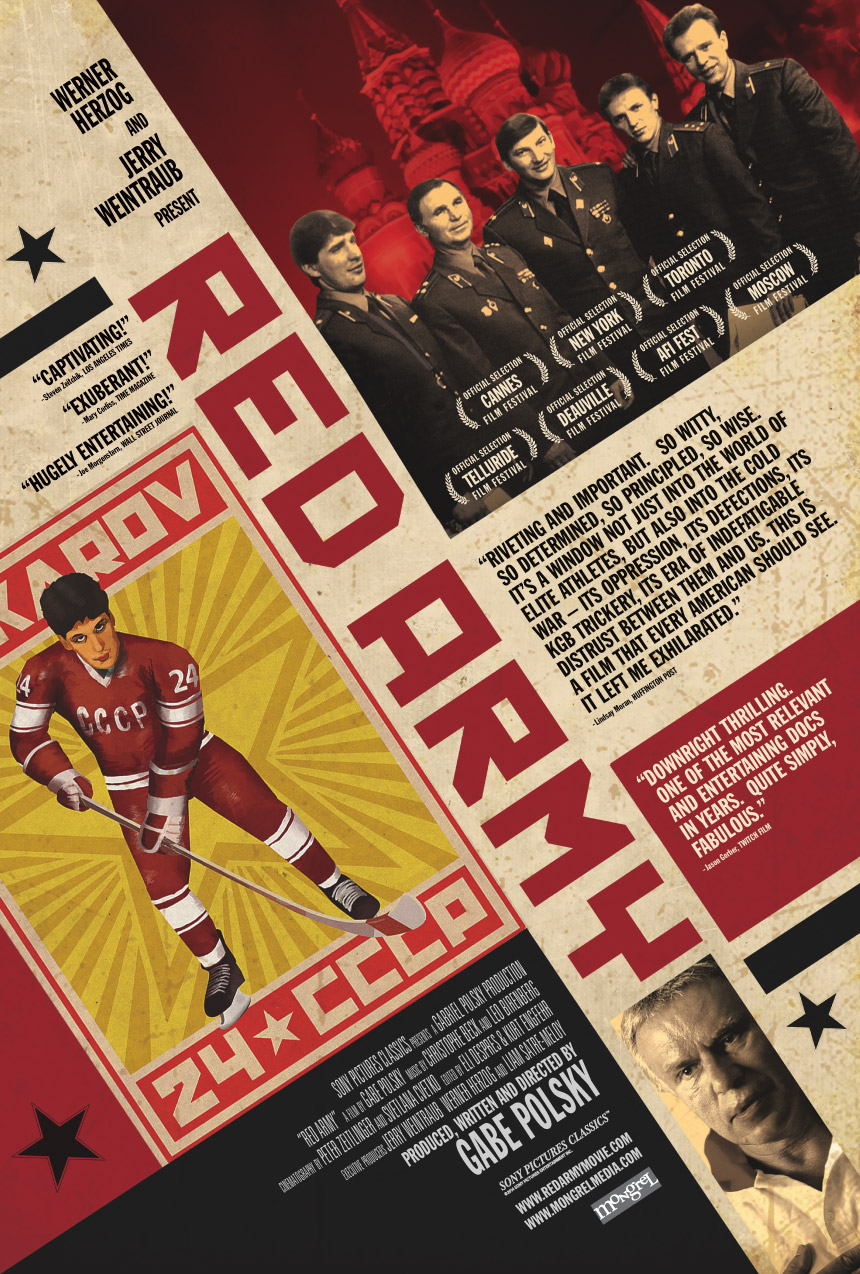 Attention hockey fans – we have 20 free passes for two (valid at Cineplex throughout the run of engagement Monday through Thursday) courtesy of Canadian distributor Mongrel Media to see the new movie Red Army, about the rise and fall of Soviet hockey in the 1980s, focusing on Slava Fetisov, one of their greatest players.
The movie is a limited release that opens in Toronto and Vancouver on January 30, so you have to be able to see the movie in one of those two cities to be eligible.
Please tell us below which team is your favorite and it doesn't have to be an NHL team – it can be any team from any league.
Important – make sure to tell us which city you want tickets for! Winners will be announced and contacted by email on Friday, January 23rd. Your email address is not shown on the site so make sure to provide one we can reach you at so we can get your mailing address – these are not e-passes and will be sent via Canada Post.
Note: Winners will be listed here as well as in our weekly moviemail newsletter.
Update: Friday January 23 – winners have been contacted by email – please check your inbox. Winners are: TW, Shayna Plunkett, Greg S, John Parkinson, Carole Farhall, Cassie J, Michael K, Alison K, Sophia, Pardo, George K, Elizabeth Darlene Taylor, John S, Darin Wong, Mike Stephen, Karen Pange, Dru Edmiston, Ruth Pickering, Antonia Paradis, Abbie Leung.