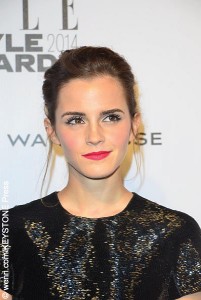 With 2014 already underway, lots of casting announcements were made recently for films set to hit the big screen as early as next year. Here is a selection of the most exciting collaborations coming your way!
Harry Potter alum Emma Watson will be joining Ethan Hawke in Regression, and The Others director Alejandro Amenabar will direct this 2015 thriller about a father who's accused of a crime he doesn't remember committing.
Fresh off the success of The Hobbit: The Desolation of Smaug, actress Evangeline Lilly is in talks to take on the female lead in Marvel's Ant-Man, also coming in 2015. As with every Marvel film, Ant-Man promises action, adventure and excitement!
Leonardo DiCaprio and Jonah Hill are teaming up again, this time for a not-yet titled film about the tragic 1996 Summer Olympics bombing. Jonah will be playing Richard Jewell, the man accused of the bombing, and Leo will take on the role of his lawyer.
It's looking like another busy year for the critically acclaimed Cate Blanchett, who's set to star alongside Rooney Mara in Carol, an onscreen adaptation of the novel The Price of Salt.
Martin Scorsese's historical drama The Silence will feature Liam Neeson, and Andrew Garfield and Ken Watanabe will costar in this adaptation of a novel about 17th century Jesuits who venture to Japan.
Funnyman Kevin Hart will lend his voice to the film adaptation of the successful children's book, Captain Underpants.
Matthew McConnaughey isn't taking any breaks following the phenomenal success of Dallas Buyers Club – he's set to star in Sea of Trees. This Gus Van Sant drama tells the story of two men who go on a journey in Japan's infamous "Suicide Forest," where people go to commit suicide. ~Yara Matar