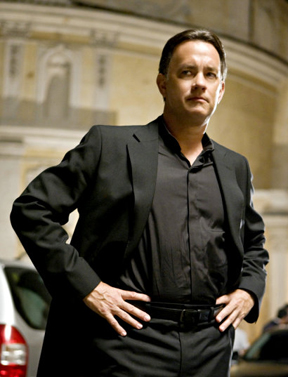 The latest thriller based on the Dan Brown series, Inferno is set to grace the big screen on October 16, 2015, from Columbia Pictures. The film is scheduled to begin shooting in Italy next April with Tom Hanks reprising his role as Robert Langdon and director Ron Howard also back on board. The previous adaptations, The Da Vinci Code and Angels & Demons, shattered expectations at the box office, and Howard is surely looking for another success this time around. This time, Langdon battles with a madman scientist with links to Renaissance Art and Dante.
Robert Downey Jr. is ecstatic to be reprising his role as Iron Man in the upcoming Captain America 3 alongside heartthrob Chris Evans. Although he can't reveal much, he says it's "gonna be huge." It's suspected the superheroes will have clashing egos. This might play a very major role in the Civil War storyline from the Marvel comic books. The Civil War plot marks a crossover of several superheroes and the development of individual characters.
Sarah Jessica Parker is adding another chick flick to her belt, starring in All Roads Lead to Rome. The romantic comedy has already begun production in the Italian capitol, with Claudia Cardinale, Rosie Day and Raoul Bova rounding out the cast. The Sex and the City star takes on the role of doting but uptight mother Maggie, attempting to maintain control of her rebellious daughter, played by Day. With her former Italian lover Luca, played by Bova, Maggie travels across Italy in order to track her daughter down.
Emma Watson will star alongside Daniel Bruhl in Colonia. The young actress has been keeping very busy since her role as Hermione in the Harry Potter franchise – she'll also play a leading character in the upcoming thriller Regression, opposite Ethan Hawke. Colonia is based on a true story and revolves around a young couple, Lena and Daniel (Watson and Bruhl), who become caught up in movements associated with the 1973 Chilean military coup. After Daniel is abducted, Lena joins a cult in a desperate attempt to find him. ~Nadira Chand