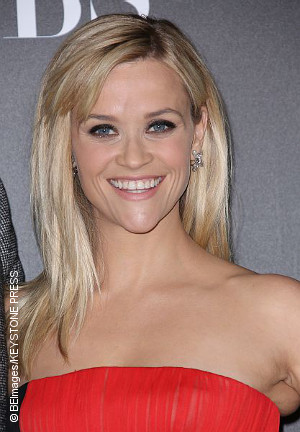 Reese Witherspoon has been cast as Tinkerbell in the new Disney feature Tink. The Oscar-winning actress will star in and produce the film, which has a script written by Victoria Strouse, who wrote the upcoming sequel to 2003's Finding Nemo, titled Finding Dory. This is the latest addition to a slate of live action movies Disney is bringing to the big screen. Starting with Angelina Jolie in Maleficent, there is also an upcoming Beauty and the Beast movie starring Emma Watson and The Jungle Book.
Jaden Smith has been cast as the superhero Static Shock in an upcoming Warner Bros. web series. Static Shock is a teenage African-American superhero with the power to control and manipulate electricity. Static Shock was previously featured in a stand-alone animated series that aired from 2000 to 2004.
Channing Tatum confirms that the upcoming X-Men spin-off Gambit movie will be an origin story. Audiences were first introduced to a live action Gambit/Remy LeBeau in X-Men Origins: Wolverine (2009) played by Taylor Kitsch. Gambit is slated to hit theaters October 7, 2016.
John Nash, subject of the 2001 Oscar-winning film A Beautiful Mind, died last Saturday at the age of 86 along with his wife Alicia, 82, in a car accident. Reports indicate that neither had been wearing seat belts and had both been ejected from the car. Star of the film, Russell Crowe, tweeted out "Stunned… My heart goes out to John & Alicia & family. An amazing partnership. Beautiful minds, beautiful hearts."
In 2007 Warner Bros. announced that they planned to make a live action Justice League movie titled: Justice League: Mortal to be directed by Mad Max: Fury Road director George Miller. Due to a number of factors, it was never made. Now, director Ryan Unicomb, along with producers Aaron Carter and Steven Caldwell, recently announced their intention to make a documentary detailing the movie that could have been. Inspired by Jon Schnepp's film The Death of Superman Lives, Unicomb may turn to crowd funding to help get the film off the ground. There is no timeline for this film to be completed.
Richard Loncraine has signed on to direct the upcoming romantic-comedy Finding Your Feet written by Meg Leonard and Nick Moorcroft, slated for a 2016 release date. Loncraine recently directed the comedy-drama Five Flights Up starring Morgan Freeman and Diane Keaton. ~Greg Chisholm