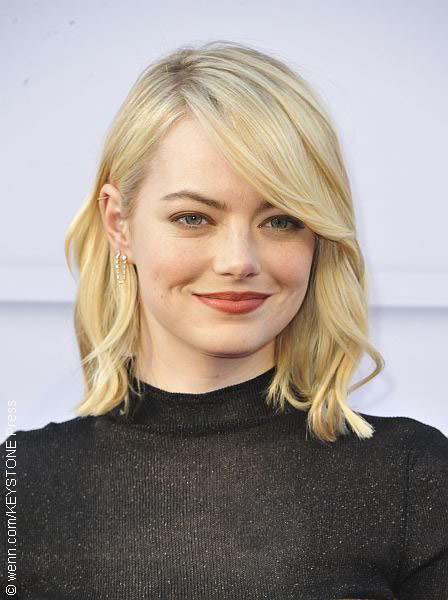 Hollywood A-listers such as Emma Stone, Natalie Portman and Reese Witherspoon are among over 300 other women in the entertainment biz that have joined forces to support the "Time's Up" initiative.
The campaign has launched in the wake of last year's industry-shaking sexual harassment revelations against many Hollywood heavyweights, including Harvey Weinstein, actors Kevin Spacey, Dustin Hoffman and directors Brett Ratner and Bryan Singer, to name a few.
The Time's Up campaign hopes to help end the widespread sexual harassment many (mostly women) face in the entertainment industry and other workplaces. The initiative includes a $13 million reserve to help less-fortunate victims with costly legal fees while they seek justice in the courts against their perpetrators.
Time's Up will also work to forward legislation and policies aimed at ensuring that companies that protect and enable sexual predators in their workforce are punished. The removal of the controversial non-disclosure agreement is also on the list of things to accomplish  for the campaign. Non-disclosure agreements often aid in silencing victims who are faced with legal, financial and professional penalties should they decide to talk publicly about their experiences.
An open letter published in the New York Times reads, "The struggle for women to break in, to rise up the ranks and to simply be heard and acknowledged in male-dominated workplaces must end; time's up on this impenetrable monopoly…" The letter is signed by many top female entertainers. In addition to Portman, Stone and Witherspoon, signatories include Meryl Streep, Selena Gomez, Kerry Washington, America Ferrera, Rashida Jones, Ashley Judd, and Shonda Rhimes.
Women in the campaign are being asked to show solidarity by decking themselves all in black at award show red carpet events, and with the Golden Globe awards airing this Sunday, Jan. 7, you can bet you'll see many actresses doing just that.
Former Desperate Housewives actress Eva Longoria said about the Time's Up campaign in a statement to the New York Times: "This is a moment of solidarity, not a fashion moment. For years, we've sold these awards shows as women, with our gowns and colors and our beautiful faces and our glamour. This time the industry can't expect us to go up and twirl around. That's not what this moment is about."
What do you think about Hollywood's launch of the Time's Up campaign? Share your thoughts below. ~Alexa Caruso