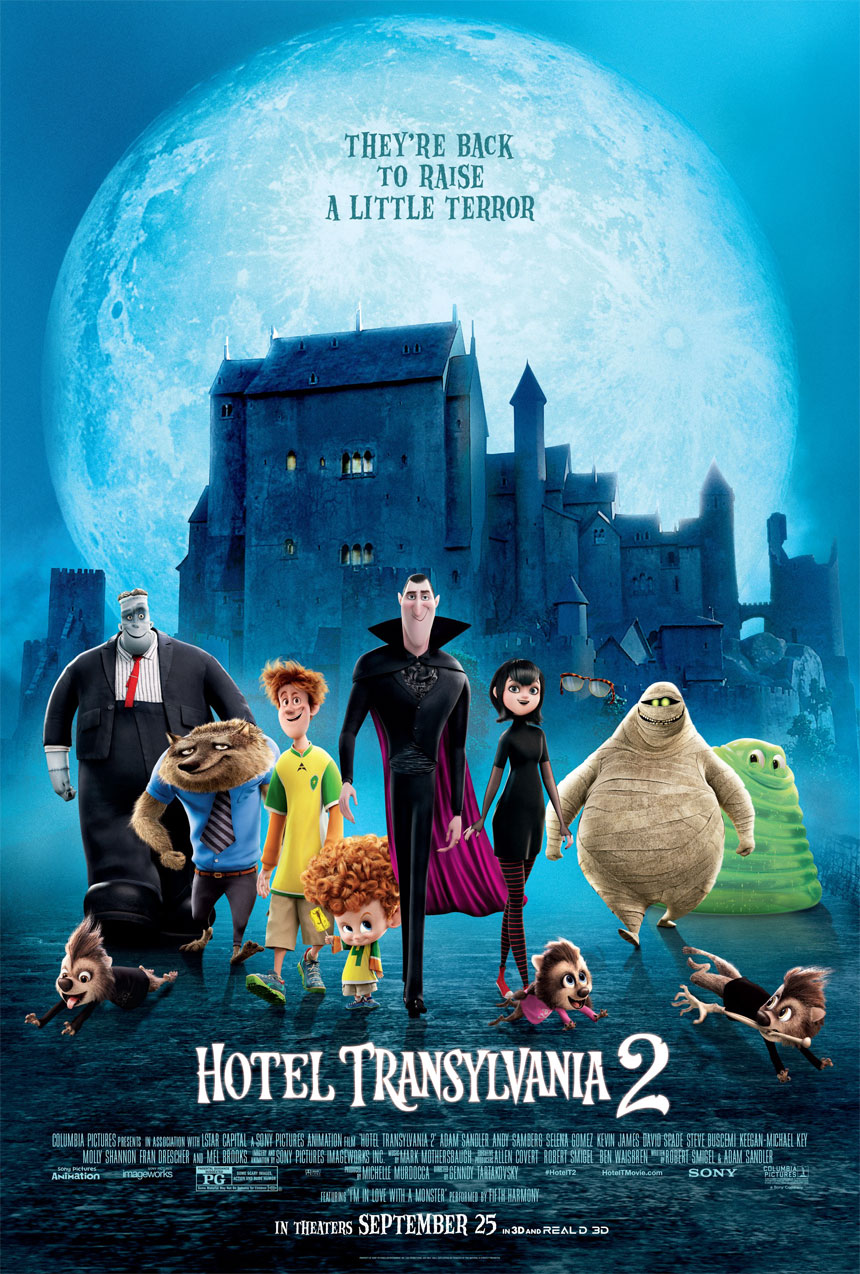 This weekend had strong openings from two new movies. Topping the box office and breaking the record for best September opening weekend was Hotel Transylvania 2, the sequel to the highly popular animated feature (and previous record holder) Hotel Transylvania, which hit theatres on the same weekend three years earlier with earnings of $42.5 million. The sequel debuted with a whopping $47.5 million, far ahead of the other movies currently at theatres.  Adults and kids alike loved it, rating it 3.7 stars on the site.
For adults, The Intern was a hit, taking in an estimated $18.2 million in its debut weekend at the box office. Oscar-winners Anne Hathaway and Robert De Niro make a great team, earning a Tribute.ca rating of 4.5 stars from our readers.
Last weekend's top film, Maze Runner: The Scorch Trials, starring Dylan O'Brien, made an additional $14 million in third place. Tribute.ca readers have mixed reviews and gave it a rating of 2.8 stars on our site.
In its second weekend at the box office, Everest, which features an impressive ensemble cast including Josh Brolin, Robin Wright, Emily Watson, Keira Knightley, Sam Worthington and Jake Gyllenhaal, took fourth place, earning $13.1 million and 3.6 stars from Tribute.ca fans.
Rounding out the top five was Black Mass, starring Johnny Depp as real life Boston gangster James "Whitey" Bulger. The film was well-received at TIFF earlier this month and pulled in an additional $11.5 million over the weekend. Tribute.ca readers gave it mixed reviews and a 3.6 star rating.