How Oscar-winning makeup artist Bill Corso got Steve Carell's Foxcatcher look
By Marriska Fernandes on February 20, 2015 | Leave a Comment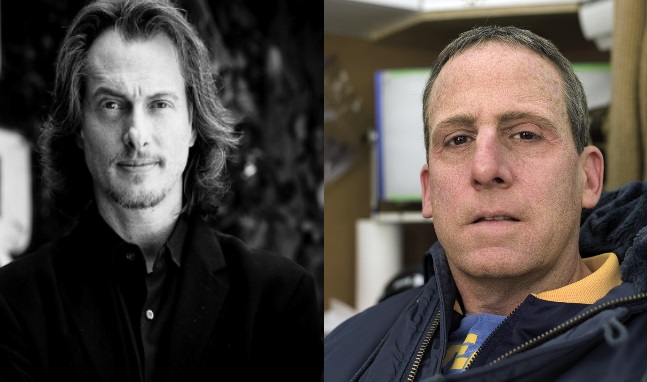 One of the hot topics last year was Oscar-nominee Steve Carell's transformation to John Du Pont in Foxcatcher. Steve played an eccentric millionaire who invited Olympic wrestlers to live and train at his estate. As you can see, Steve (right pic) is almost unrecognizable.
For this, credit goes to Academy Award-winning makeup artist Bill Corso. He won an Oscar for his makeup work on Jim Carrey in Lemony Snicket's A Series of Unfortunate Events. He is currently nominated for an Oscar for his remarkable work in Foxcatcher.
Just before heading for the Oscars, Bill chatted with us about Steve's transformation and about his upcoming work on the highly anticipated Star Wars: The Force Awakens and Deadpool.
First of all, congrats on your Oscar nomination, you must be really excited about that.
I am. To get recognized by your peers and the Academy is amazing. It's unbelievable.
Steve is practically unrecognizable in this film. How extensive was the preparation that went into getting the right look for him?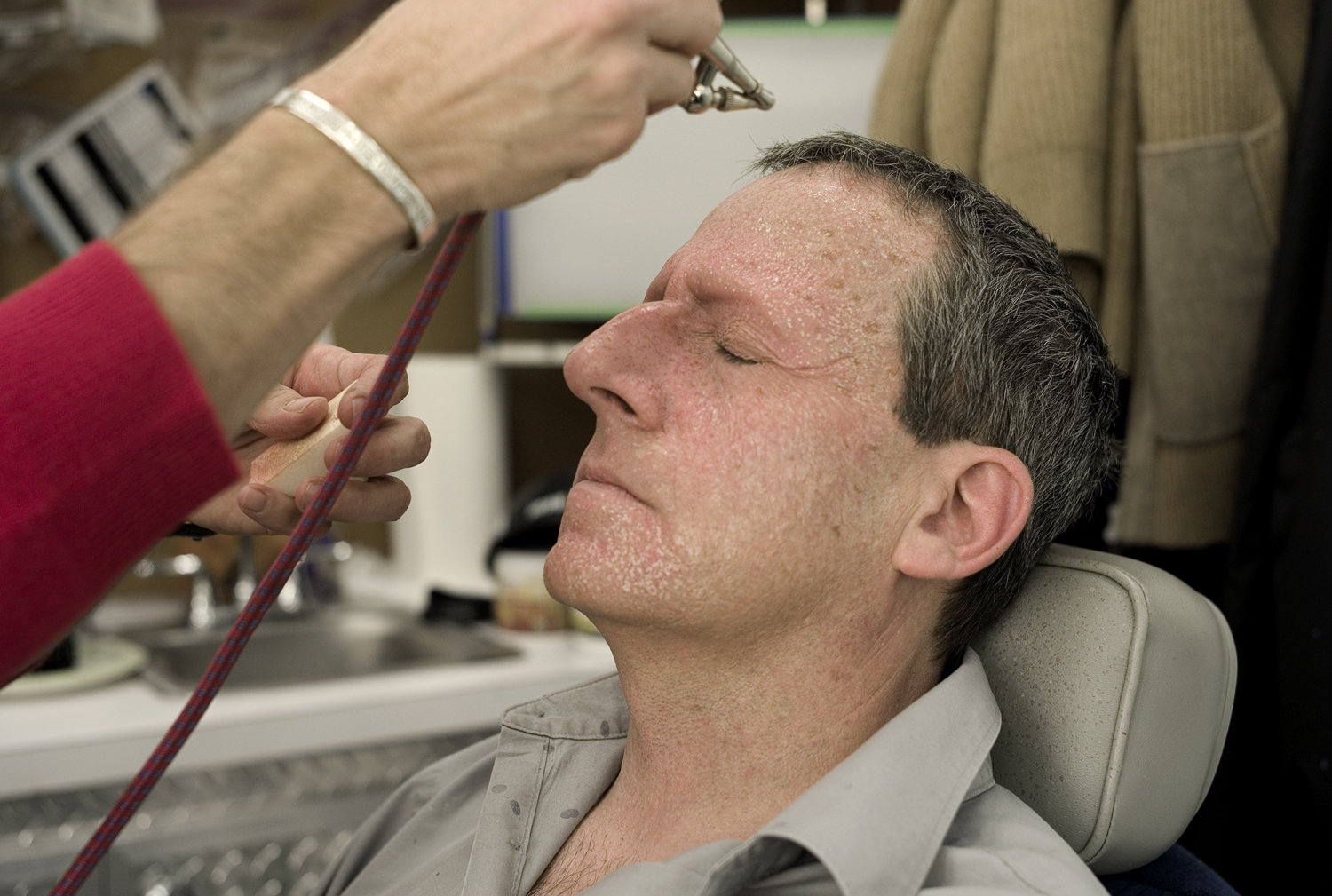 I read the script, which was amazing, and and then I had a follow-up conversation with  director Bennett Miller and I said to him, "I can't picture Steve in this movie." When you read the script you always try and picture the actors and I couldn't picture Steve at all and he goes, "Well, you're right, I cast Steve because I think as an actor he'll bring something really unique to the role, but he can't look like Steve Carrell at all." And I said, "Well, do you want him to look like John Du Pont?" And he said "I'm not concerned if he looks like John Du Pont." What concerned Bennett was that Steve had to look like a guy who came from a lot of money and he looked like he lived in that world of upper New England, blue-blooded wealth.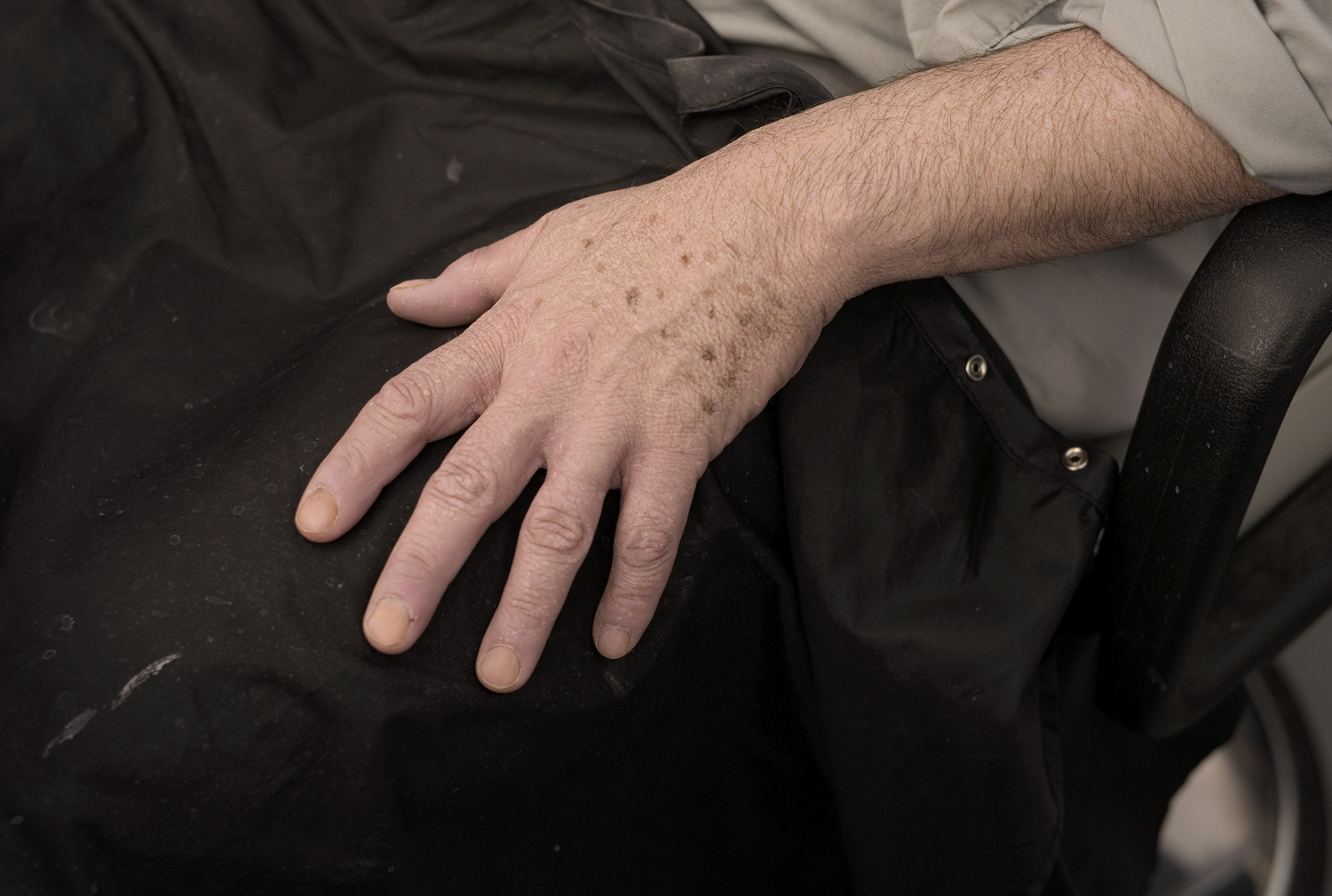 That was what was really important, so I met with Steve a few times. We did five make-up tests ranging from very subtle to very extreme, trying to come up with who that guy was and I started to just use Du Pont as a reference because he looks so different from Steve. The irony being that Steve, who couldn't look more unlike Du Pont, wound up looking quite a bit like him in the end. We didn't really go for that, it was just an amazing accident.
Du Pont had a very specific appearance, how did you emulate that look?
Well, it's strange that Du Pont referred to himself as the Golden Eagle, and I doubt if he was thinking that he had a very eagle-like profile, because he was a bird watcher and wrote books about birds and he just loved the majesty of the eagle, but by having a really prominent nose – Du Pont has a more prominent nose than what I did on Steve – it gave Steve something to use as part of his character.  Steve has a very Mediterranean look about him. He's half Italian – he's got a very distinct coloration and sculptural quality to his face – which Du Pont did not have. We experimented with a lot of different things to help us get away from who Steve was and closer to who we thought this character Du Pont would be, so every little thing we did I think helped us.
How did you transform Steve to made him look so different?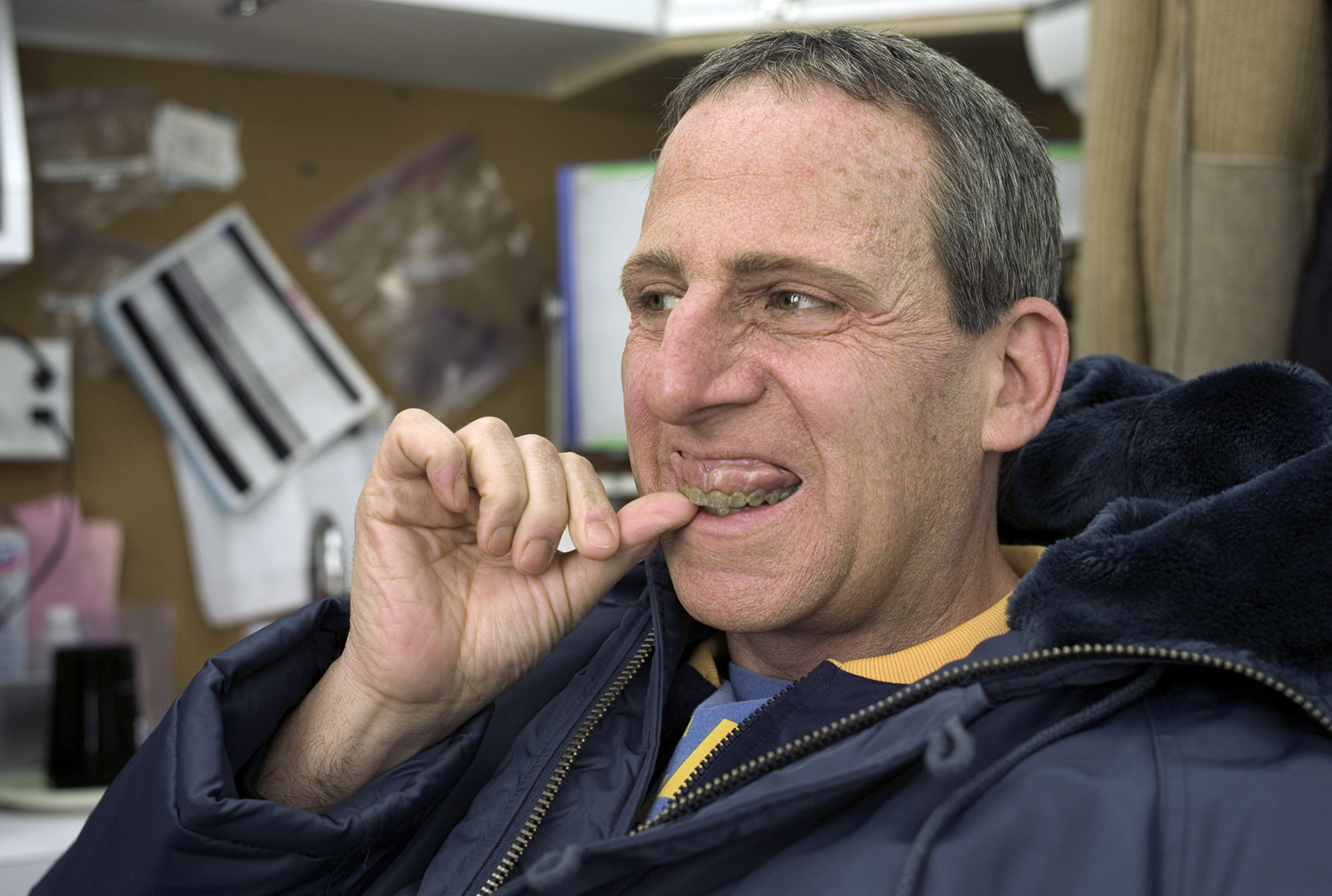 We obviously changed his profile, which is what everybody focuses on, but in doing so, he wears a prosthetic that completely covers his eyebrows and his eye area. What that allowed me to do was totally change the shape of his eyes and brow bone and get rid of his eyebrows, as Steve has very strong, distinctive eyebrows. That was a huge thing and it allowed me to put really thinning eyebrows on him. I noticed Du Pont also had a very full, soft mouth and lip area, which Steve does not. Steve has very sharp, defined features and lip area, so we put dentures in his mouth to change his teeth. Du Pont had very tiny teeth. In doing so we also added some plumpers, which are little stand-offs on the fake teeth, which plumped out his whole mouth area and distorted and changed the shape of his mouth. Very similar to Marlon Brando and what he wore in The Godfather. [Laughs] It also helped because we were trying to make Steve a little older than what he was. Then we shaved and changed his hairline and allowed a lot of his natural grey to show through and even greyed it some more. That was also a huge change.
The last two things, which were really important, was to try to color him. Bennett was very insistent that he didn't want the actors to look like they were wearing makeup. He wanted everybody to look very natural. The irony being that all three of our leading actors had to wear a lot of makeup. We had to paint Steve to look like he's a pale blue-blooded guy, which literally means you can see the veins under the skin when, in reality, he naturally has very healthy, tanned skin. And finally, I put really dark brown contact lenses on him because Steve has light eyes and the brown eyes really did a huge number on giving that soulless Du Pont look where you looked into his eyes and you weren't sure what he was thinking or where he was going. That was a big part of the character. To me, it didn't really look like Du Pont until we put the lenses in and that's when we left Steve behind.
Did you find it intimidating to be responsible for his major transformation?
No, because it's such a big collaboration. The responsibility to the director and to the movie is to do a good job. If the makeup is bad, it takes you out of the movie and no one wants to be responsible for that. All we really tried to do is do it as best we can and make it believable and this tells me that we obviously did that to some degree.
What was the biggest challenge for you during this process?
I think the biggest challenge is always just keeping it real and trying to keep everything believable so that it doesn't get in the way of the actors, but yet give the actors what they want and what they need. Channing used to say, he was so out of his comfort zone, him and Steve really, and they would sometimes get lost in their performance and their character and what they were doing. Channing would say he would just go sit in the mirror and stare at himself and he would get right back to where he needed to be because he just saw Mark Schultz looking back at him and that's huge. It's huge when you can help an actor like that.
What was it like working with Steve, Channing and Mark?
You couldn't ask for three better guys. They were so into the movie, they were so into the work. You couldn't ask for better collaborators; they were unbelievable.
You have a portfolio of outstanding work including Lemony Snicket's A Series of Unfortunate Events, X-Men: The Last Stand and The Amazing Spider-Man. What would you say has been your most memorable job?
Lemony Snicket was great and in that too I got to work with a very well-known actor who I got to change and do some really fun makeup on. I've been very fortunate; I get to do what I love, so everything to me is memorable and wonderful.
What's next for you? You have a handful of big films for 2015, including Star Wars: The Force Awakens.
Yes, I have that little Star Wars movie [laughs]. That's very exciting, can't wait for that one and I'm starting a movie called Deadpool, which is also very exciting. Lots of really fun stuff coming up.
Bill, it's been a real pleasure talking to you and I'm keeping my fingers crossed for you at the Oscars!
Thank you so much!
~Marriska Fernandes
---
---
---
Similar Articles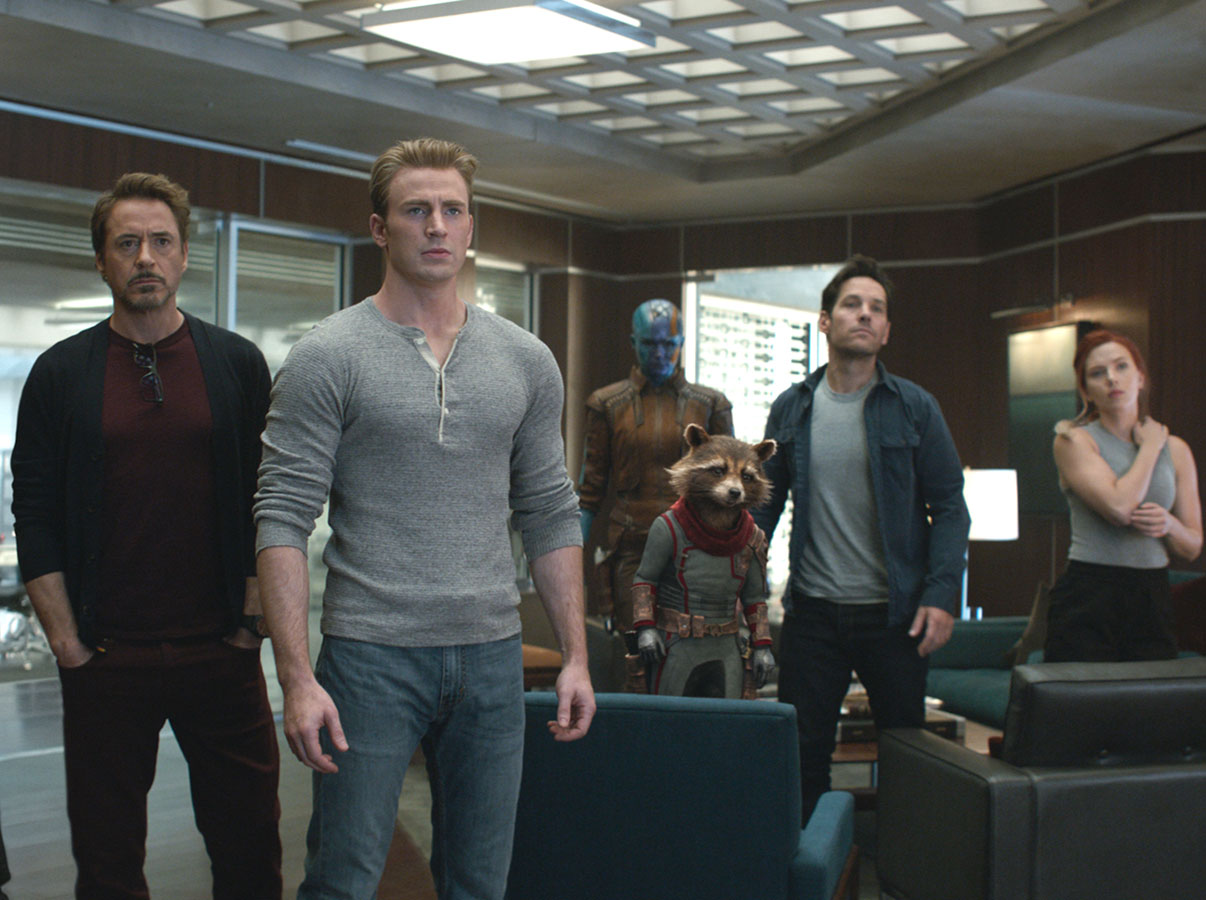 August 13, 2019 | Leave a Comment
Avengers: Endgame releases today on DVD and Blu-ray, and we've got all the info you need about the bonus features that are included for the fans' enjoyment!
---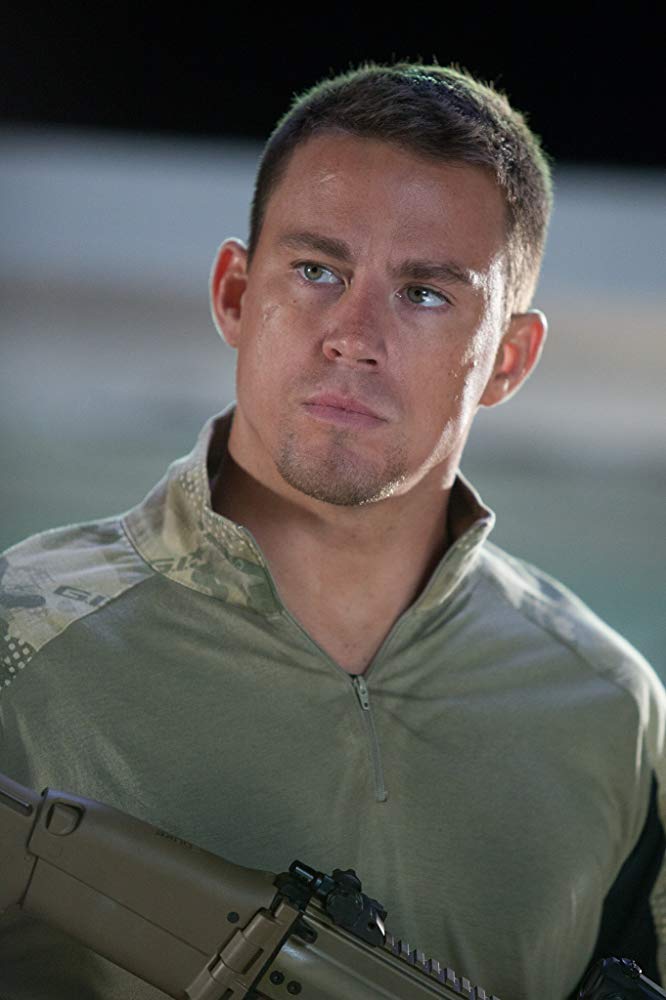 July 4, 2019 | 5 Comments
Actor Channing Tatum is seeking to file a restraining order against an alleged stalker who was found staying in his vacant Los Angeles home last month.
---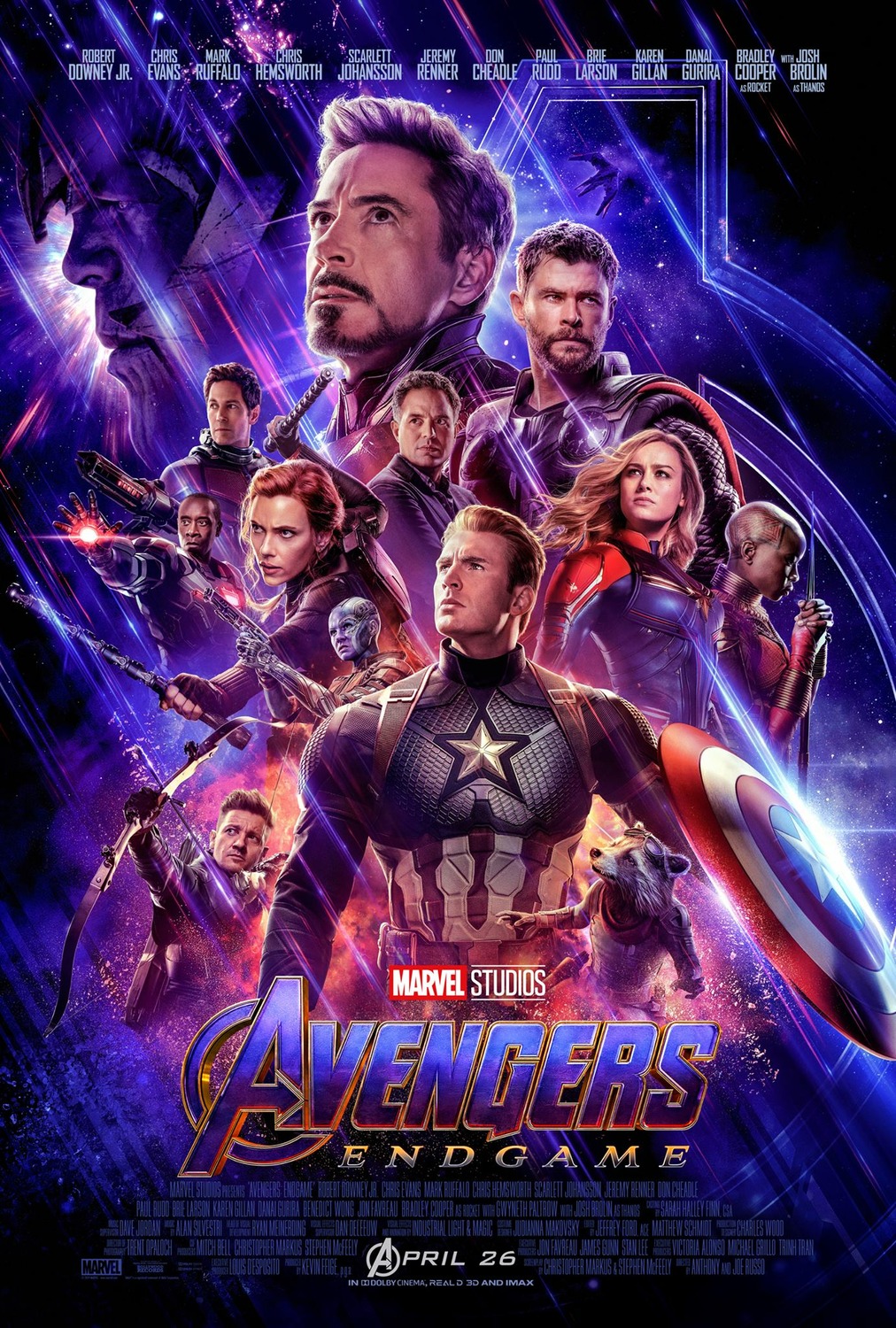 April 26, 2019 | 2 Comments
The Russo brothers have achieved a remarkable feat with Avengers: Endgame, having crafted one of the finest conclusions to a cinematic saga ever seen.
---