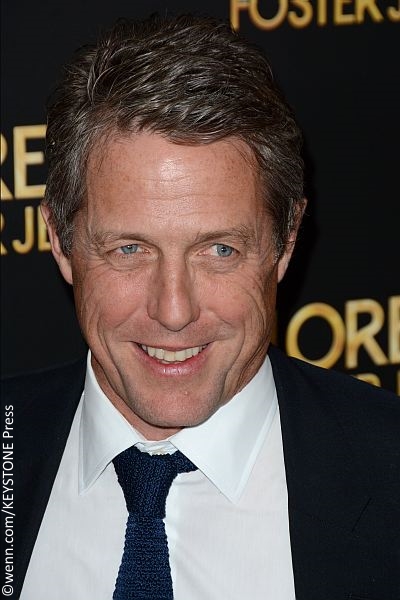 Well, this is awkward.
Despite appearing in two films together, Hugh Grant failed to recognize Renée Zellweger on Watch What Happens Live last night.
In one of WWHL's most hilarious segments, host Andy Cohen showed the actor photos of six of his former leading ladies and asked him to answer a series of questions about each of them.
"Who is the one second from the right, because I've never seen her before in my life?" Grant asked of his Bridget Jones's Diary co-star, and was more than a little embarrassed when someone told him who it was. "Oh Renée!" he shouted, while quipping that he was "high."
The actor's inability to pick Renée out of a lineup comes just over a week after the Bridget Jones's Baby actress wrote an op-ed for The Huffington Post slamming the harsh criticism she received over her alleged cosmetic surgery.
We'll give Hugh a pass because the photo did only display the top of Renée's face, but it seems the Florence Foster Jenkins star was on a mission to stick his foot as far up his mouth as possible, because when he was asked which of his former female co-stars were "down to earth," he responded, "Not Renée. Out to lunch," before finally choosing Sarah Jessica Parker. However, he did admit that none of them keep in touch with him because, "They all hate me, I think." We wonder why.
Innocent mistake or deliberate dig? Tell us below!