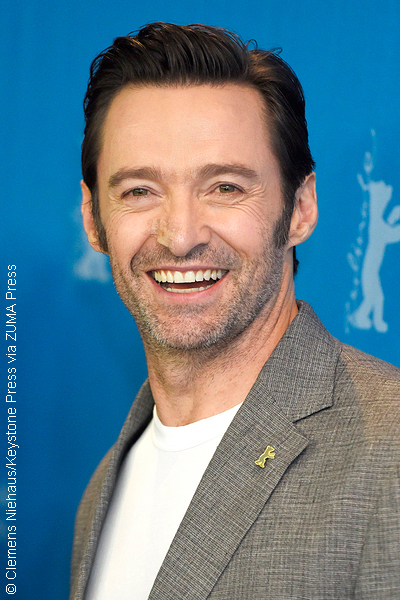 For filmgoers worried about the unjust use of animals in pictures, cross off The Greatest Showman from your list of projects to boycott. At least as far as elephants are concerned.
According to the New York Post, Oscar nominee Hugh Jackman was in NYC over the weekend filming a scene for the upcoming movie based on famed showman/politician/businessman P.T. Barnum and his circus. Instead of riding a real elephant for the shoot, the Logan actor sat atop a mechanical mammoth.
The scene was filmed Saturday (April 1) on Centre Street and a computer-generated elephant will replace the machine in the post-production phase.
The circus that the film profiles — Ringling Bros. and Barnum & Bailey — recently quit relying on live elephants for their attractions. As the New York Post writes, "The circus…stopped using live elephants last year and is closing for good next month, in part because of controversy over performing animals."
While discussing The Greatest Showman, Hugh, 48, said it will honor Barnum and the "creativity and what is unique about each and every one of us."
Other members of the cast include Rebecca Ferguson, Zac Efron, Michelle Williams and Zendaya.
The Greatest Showman is scheduled to hit theaters Christmas Day, 2017. ~Matthew Pariselli