Hyena Road – Blu-ray review and giveaway
By Tribute on January 26, 2016 | 50 Comments
Hyena Road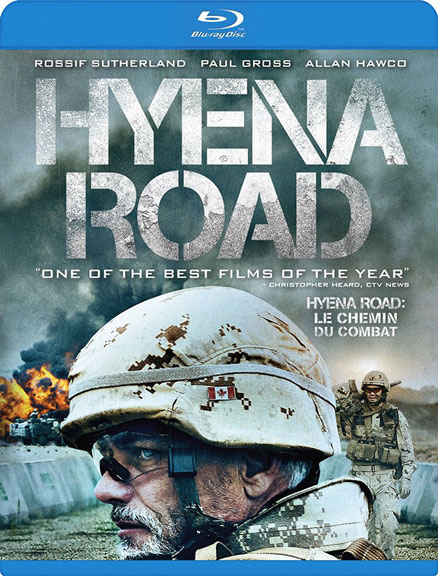 follows a group of soldiers in the Canadian Armed Forces based in the Kandahar province of Afghanistan, as they try to complete the construction of a highway link deep into the Horn of Panjwayi – considered the spiritual epicenter of the Taliban. This link is aptly named Hyena Road. But the workers are constantly under attack from the Taliban, delaying the completion of the highway.
On a sniper mission to detect Islamic militants in the area, a detachment spots a seemingly harmless patch of damaged road, but what this movie teaches us early on is that there's no such thing as just a bad stretch of road, especially on the "hostile" grounds of Afghanistan. The soldiers are made. Under attack, they seek refuge in a small village, Haji Baba, where a mysterious man saves them from certain death.
Intelligence Officer Ryan Mitchell (Paul Gross) is particularly interested in this mysterious savior, who might be the legendary "Lion of the Desert," also known as The Ghost – a former Jihadi warrior who may be able to use his influence to help provide vital intelligence on the Taliban in order to finally complete Hyena Road. But the investigation into this Pakistani legend leads the team into more danger than any of them could have ever predicted.
The struggle to foster The Ghost's (Neamat Arghandabi) good will, balancing the political and moral tension between a gangster named BDK and his violent crimes, all while trying to create a safe passage across Afghanistan has Mitchell and his people caught in dangerous and potentially deadly crosshairs.
This action thriller thoroughly details the ravages of battle, as well as the complicated lives of a group of soldiers — balancing both the pressure of wartime, as well as their own personal battles.
Directed by star Paul Gross, the Canadian actor-turned-director known for First World War epic Passchendaele, Hyena Road is one complicated, mildly derivative, but overall very accurate and entertaining depiction of very real events that happen every day in the 21st century landscape of war.
First of all, this is one good-looking movie. The initial action sequence is extremely well-coordinated and pretty riveting. As are most of the sequences, to be fair. The cinematography is excellent; the jerky camera movements feel pretty authentic to the chaos and immediacy that is war, or how one would imagine it to be. There really aren't a lot of Canadian films out there with such great production value. It's refreshing to see.
The way Gross weaves back and forth between the calmer, more personal moments of these soldiers to when their lives are literally at stake is effectively done. The tension is built from the get-go and never wavers. Any moment of calm, whether on the base or driving through Kandahar City, you know that chaos and gunfire can erupt at any moment.
But — on the flipside — I found some of the subplots unnecessary, like the affair between leading man Ryan Sanders (Rossif Sutherland) and Captain Jennifer Bowman (Christine Horne). The movie is so dense with action and plotpoints everywhere else, that the addition of a romance was a little gratuitous.
The script is somewhat formulaic as well, but maybe that's to be expected with a movie that's so reliant on its military speak. The "Three Niner Alphas," "66 Bravos" and "Rogers" are all very well researched and accurate, but it all kind of dilutes what could have been funnier and deeper material elsewhere. And there are bursts of voiceover that seem, at times, arbitrary.
However, I do believe there is a method to all of it. There's clearly a deep-rooted cynicism that comes naturally to a person when they're constantly exposed to violence and war — but underneath it all, there's faith. In a movie like this and at a time when the whole concept of war is constantly called into question, it's important to show these soldiers' underlying faith in the necessity of it all. We need to understand why these people are doing what they're doing. What Gross is attempting to do with this movie is to allow the lives of a few to speak for the lives of many. To represent the thousands of Canadian soldiers who sacrifice so much, leaving family and friends behind, to do something they truly believe in. This is what is so successful about the movie.
It's also promising to see homegrown films with a wider distribution and larger budget such as this, including homegrown talent — a mostly Canadian cast (with appearances from a couple of Aboriginal actors, including Aqqalu Meekis), a Canadian crew, Canadian studios and Canadian distributors.
Hyena Road is a very effective and very powerful look into the machinations and politics of modern warfare, and the fine balance between what is right and what is moral in times of chaos. It certainly is one hell of a rough road.
Blu-Ray Extras: Going Down Hyena Road, The Realism of Hyena Road, The Effects of Hyena Road, Constructing Hyena Road, Teaser of Hyena Road, Trailer of Hyena Road.
We have four copies of this Blu-ray to giveaway – if you'd like one, please leave a comment below telling us which actor in this movie is your favorite. Contest open to Canadian residents only.
This contest is now closed. Congratulations to our four winners: Miranda Godfrey, Justin Murphy, Kathy Barry and James Froude.
~Shelby Morton
---
---
---
---
Similar Articles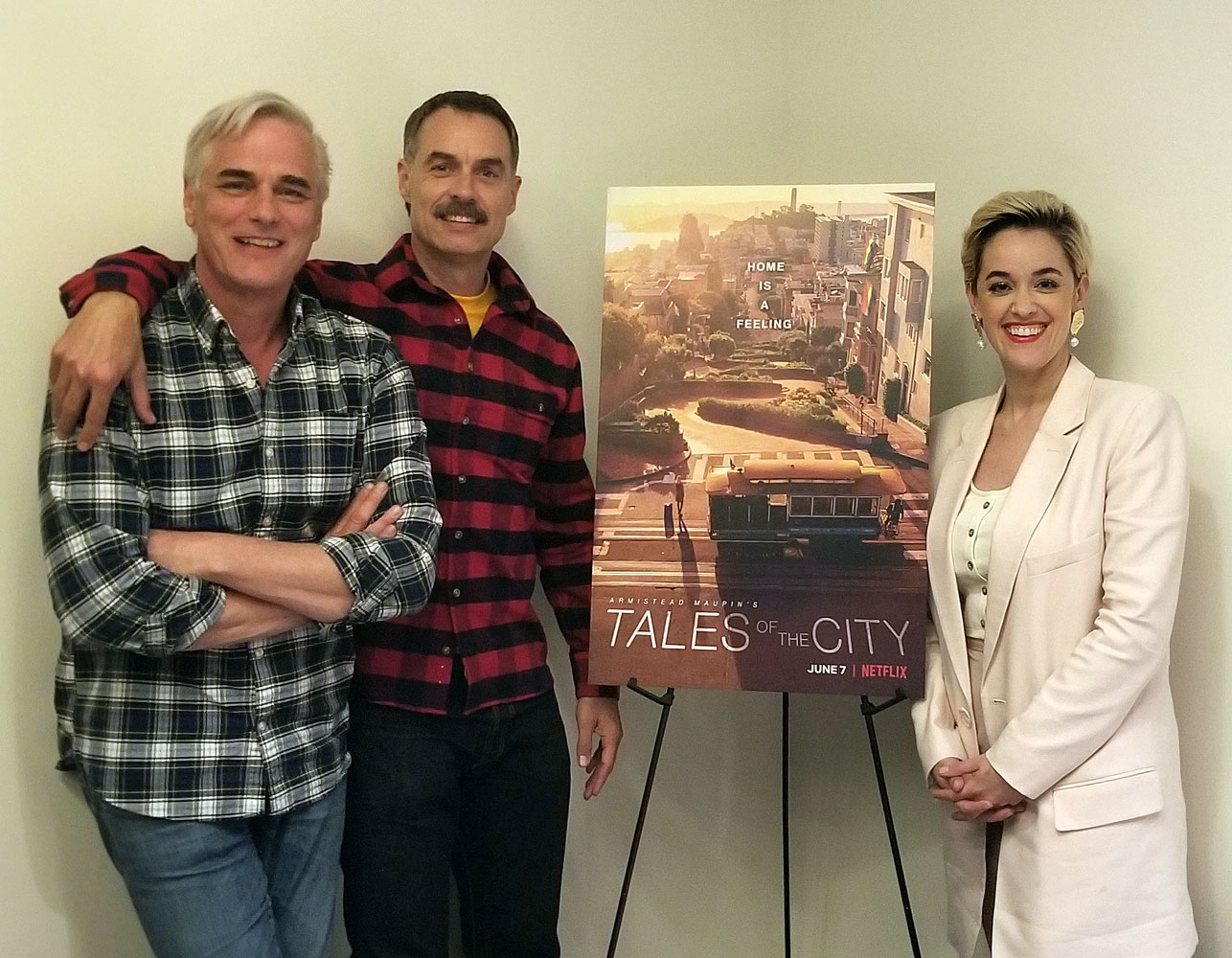 June 4, 2019 | Leave a Comment
Netflix's Tales of the City is a reboot of the 1993 PBS series. We spoke with to showrunner Lauren Morelli and cast members Murray Bartlett and Paul Gross.
---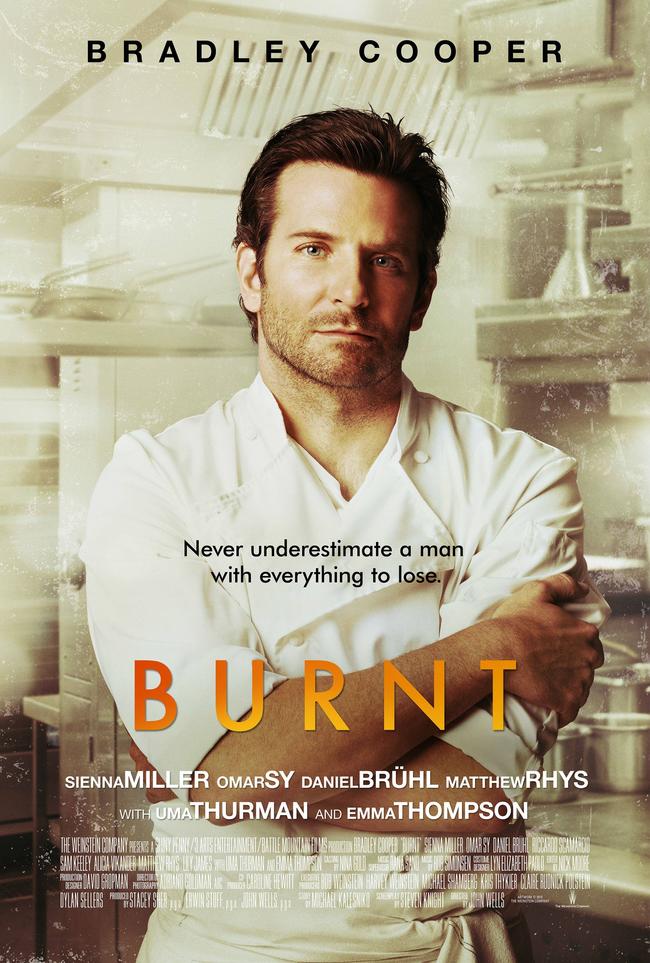 January 26, 2016 | Leave a Comment
Check out the newest flicks released on DVD and Blu-Ray today, January 26, 2016, including Burnt, Goosebumps, Hyena Road and more.
---
---