Adam West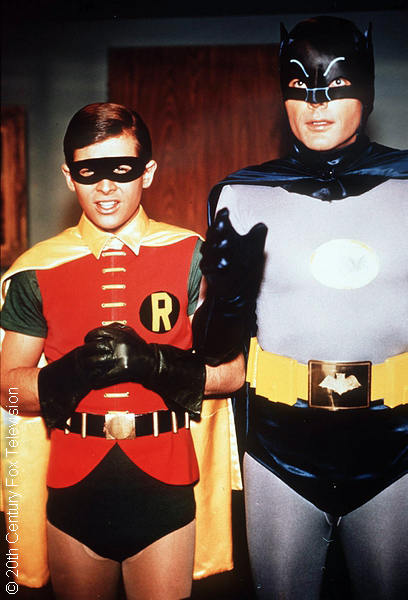 — the iconic actor best known for playing Batman in the 1960s — passed away June 9th after a brief battle with leukemia. He was 88 years old.
The Walla Walla, Washington native's warm, campy take on the Caped Crusader delighted fans around the world when the show premiered in the 1960s. It was followed with a feature-length film in 1966. He was accompanied on the show and in the film by his trusty sidekick, Robin, played by Burt Ward.
West and Ward would remain longtime friends, often frequenting conventions such as Toronto's Fan Expo. Ward released a statement upon learning the death of his friend, which read: "I am devastated at the loss of one of my very dearest friends. Adam and I had a special friendship for more than 50 years. We shared some of the most fun times of our lives together; our families have deep love and respect for each other."
He continues, "This is a terribly unexpected loss of my lifelong friend, I will forever miss him. There are several fine actors who have portrayed Batman in films, in my eyes there was only one real Batman and that is and always will be Adam West; He was truly the Bright Knight."
And what a Bright Knight West was. Even though he fell victim to typecasting, his role as Batman cemented him in pop culture and he is still one of the most recognizable iterations of The Bat for generations the world over. Who could forget his signature dance move, the Batusi, or his quick-thinking use of the unforgettable Shark Repellent Bat Spray.
West would go on to lend his voice to the Family Guy character and quirky Mayor of Quahog, aptly named Adam West. The show's creator, Seth MacFarlane, took to Twitter to express his heartbreak and love for the actor, tweeting, "Family Guy has lost its mayor, and I have lost a friend. Adam West was a joy to work with, and the kind of guy you always wanted to be around. His positivity, good nature, and sense of fun were undeniable, and it was always a big jolt of the best kind of energy when he walked in to record the show.
"He knew comedy, and he knew humanity. I am beyond fortunate to have had the privilege of working with him, and he will be profoundly missed by all of us. Thank you from the bottom of my heart for all that you have given, Mr. Mayor. You're irreplaceable."
Irreplaceable is definitely the feeling shared by many upon learning of West's passing, as no actor can compare to West and what he did for the beloved comic book character.
He is survived by his wife, Marcelle, six children, five grandchildren and two great-grandchildren.
All we can say is: holy heartbreak, Batman! We will miss you Adam West. ~Alexa Caruso