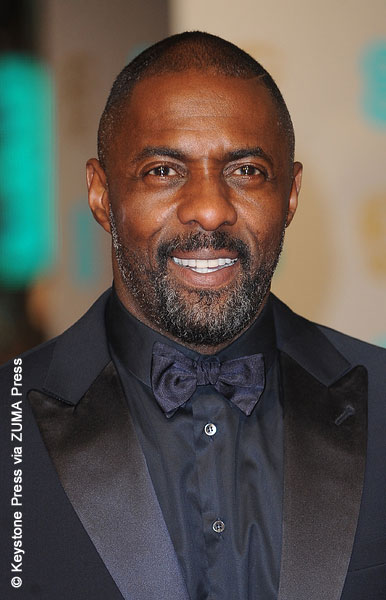 After many years of delays, Stephen King's The Dark Tower is finally set to hit the silver screen next year, and it's got some massive star power attached to it.
Beasts of No Nation SAG Award winner Idris Elba will star as the protagonist, the legendary gunslinger, alongside Oscar winner Matthew McConaughey as his mystical adversary known only as "the man in black."
King confirmed the news on Twitter yesterday:
"It's official: The man in black fled across the desert and the gunslinger followed. #DarkTowerMovie @McConaughey @IdrisElba."The Western fantasy book series has been on a little bit of a pre-pre-production roller coaster ride, first when director J.J. Abrams was attached to the project in 2007, but pulled out soon after. In 2010, a press release from Universal Studios slated the film adaptation for a July 2013 release. However, the following year, they pulled their support from the production of the film. Warner Bros. was reportedly the next studio to try its hand at the book series in 2012, but they also eventually passed.
Then, in April 2015, it was reported that Sony Pictures and MRC would forge ahead with the long-awaited film version of the popular book series. And it seems it's finally going to happen.
The famed author spoke to EW about his excitement regarding the upcoming project: "The thing is, it's been a looong trip from the books to the film. When you think about it, I started these stories as a senior in college, sitting in a little sh-tty cabin beside the river in Maine, and finally this thing is actually in pre-production now. I'm delighted, and I'm a little bit surprised."
The Dark Tower will be co-written and directed by Nikolaj Arcel, known for 2012's A Royal Affair, and will start shooting in South Africa in seven weeks.
Sony Pictures is set to release the film by January 2017.
~Shelby Morton