The Witcher's Anya Chalotra, Freya Allan on new Netflix series
By Marriska Fernandes on December 16, 2019 | Leave a Comment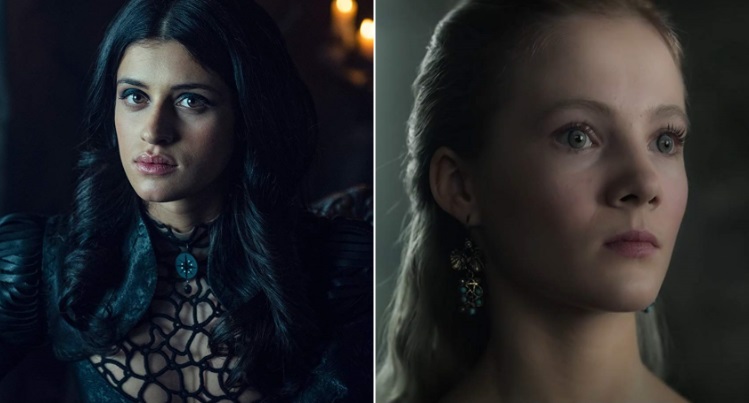 The new Netflix series The Witcher has already stirred up a storm, receiving rave reviews from critics. The fantasy show is an eight-episode adaptation of the bestselling medieval book series by Polish author Andrzej Sapkowski. It's also been adapted into a popular video game.
The series follows protagonist Geralt of Rivia (played by Henry Cavill), a monster hunter known as a Witcher, who travels across continents slaying terrifying beasts. The two leading female characters are Yennefer, a powerful sorceress (played by Anya Chalotra) and Ciri, a princess (played by Freya Allan). The series has already been renewed for season two.
Ahead of the series premiere this Friday (December 20), I spoke with Anya Chalotra and Freya Allan by phone about playing these iconic characters and more. ~Marriska Fernandes
You both play iconic roles on a highly anticipated show and a well-loved franchise. What was the first thing you did when you found out you had the role?
Freya: My mom and I… we were really excited that we actually got the role. And then the first thing I said was, "OMG! I have an essay due tomorrow." (laughs) I was excited for that [the role] and then I went straight back to normal life. I was like, "But I got homework tomorrow!" That was literally the first thing I did. And the first thing I did to do with the show was, the next day was my birthday, so I went out and bought Blood of Elves and read it in about two days because I was just so excited.
Anya: It's a series based on a short story so I started to read those. I had conversations with Lauren [Schmidt, showrunner] and Alex [Garcia Lopez], who was the director on the series, and began thinking of how to best approach this character.
How would you describe the show to people who aren't familiar with the books or the video games?
Freya: It follows the lives of Geralt the Witcher, Yennefer, a sorceress and Ciri, who's a princess. We get to see — through their eyes — all corners of the continent. There are all these brilliant fantastical elements we love — elves, magic, adventure, fighting — but it also has heart and themes that audiences will relate to. There's a huge theme of family running through the whole show. There are themes of loss, social structures that are parallel to our world and what happens when you mix people from different origins.  It's got the fantasy, but also a real sense of reality, which we hope people will relate to.
Were you intimidated to approach material that has such a strong fan base?
Freya: Obviously there's an aspect of it that is daunting because people have an image of the characters they have fallen in love with so all we can do as actors is to portray the characters as well as we can and then just hope people like it and can grow to love our interpretation and our portrayal of these characters.
Anya: It's difficult with a fan base this big to not let it get in the way. I tried, and especially when filming it was easier because I had the work to focus on. I approached it as I would any other character and focused on where the character was going and where she's been and focus on the acting really. I never realized the industry was like this until I stepped on a production this big and that's so daunting along with The Witcher fandom. It's about adapting and taking it moment to moment.
As actors, what did you want to add to your interpretation of these characters?
Anya: I wanted to honor Andrzej's creation and we did with the writing. Lauren did. We were making a version of this story on screen, so it needed to be different. We needed to change a few things and develop a lot, especially with Yennefer and Ciri. We gave them storylines that were independent from Geralt. We don't meet them through Geralt in our series. You'll be able to invest in those characters more because they are vital to the stories that we are telling.
Yennefer and Ciri are on a journey of self-discovery in season one —  what did you discover about yourself while on this journey of filming The Witcher?
Freya: I think I grew as much as Ciri has.
Anya: I definitely learned to have a certain confidence in my body because Yennefer is so confident in her body and I had to be to play that part. I had to really take ownership of how I use my body and the way I stood and the way I walked really affected that. I had to really believe in myself.
One characteristic of Yennefer or Ciri's you wish you had?
Anya: One characteristic? That's a really good question. Hmm… I think violet eyes would really suit me.
Freya: Yes, I wish I had her [Ciri's] green eyes!
Anya: Yeah, I think it would be super cool.
What are you hoping to see in season two for your characters?
Freya: I'm hoping to do a lot more action.
Anya: I don't know if I will, but I do hope to meet Ciri at one point. I'm really looking forward to that relationship.
Thank you so much for the chat and I can't wait for season two!
Both: Thank you!
The Witcher premieres on Netflix on Friday, December 20.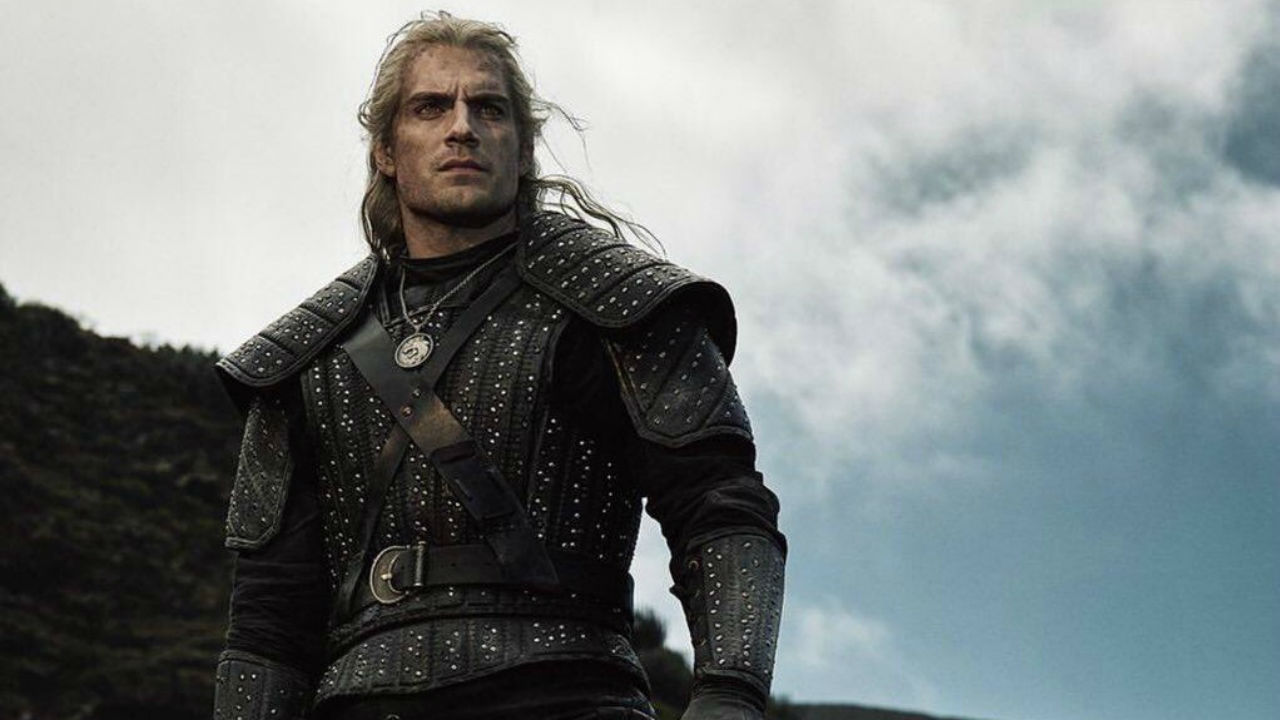 ---
---
---
Similar Articles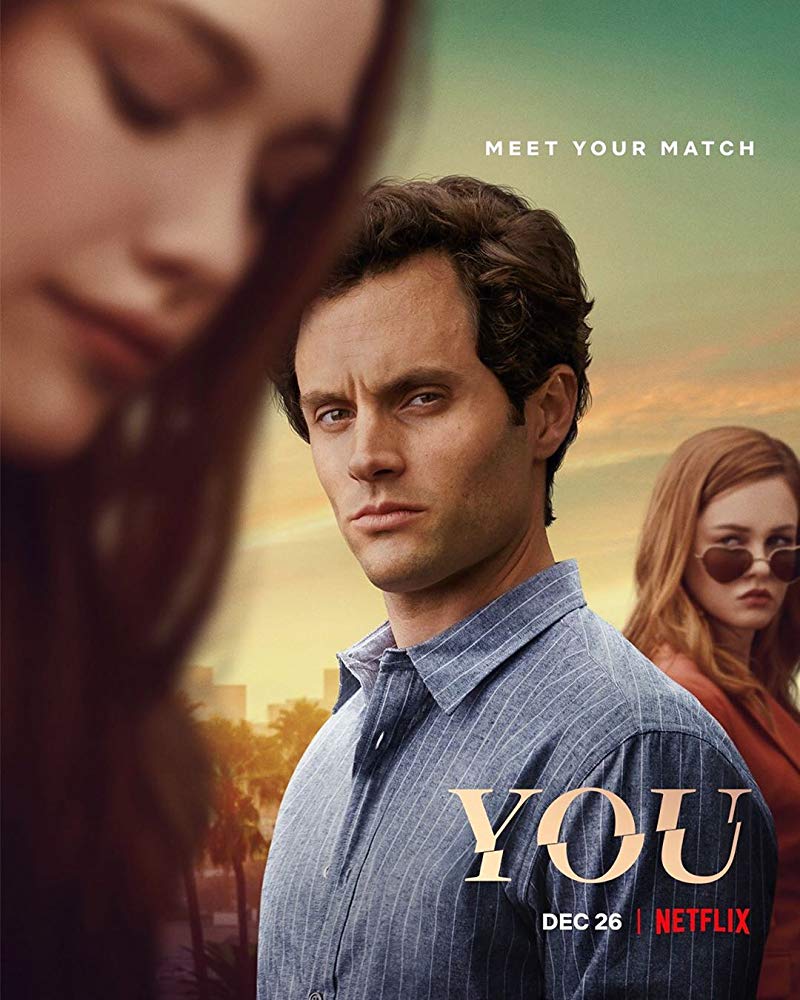 December 26, 2019 | 1 Comment
You returns to Netflix with a second season on December 26. Click here to read our spoiler-free review. The show stars Penn Badgley and Victoria Pedretti.
---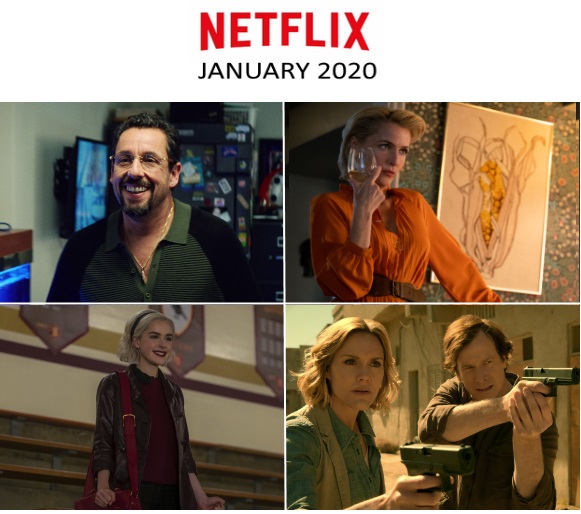 December 20, 2019 | Leave a Comment
From Uncut Gems to Chilling Adventures of Sabrina: Part 3, January 2020 has a lot of interesting films and series to watch to your heart's content. Click here for more!
---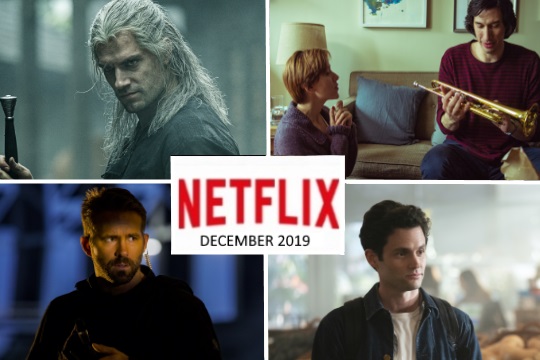 November 28, 2019 | Leave a Comment
In December, Netflix is gifting us with a lot of new content this month, including original films and series, including fan favorite series You and The Witcher.
---