Inferno sizzles among this week's new trailers
By Tribute on May 13, 2016 | Leave a Comment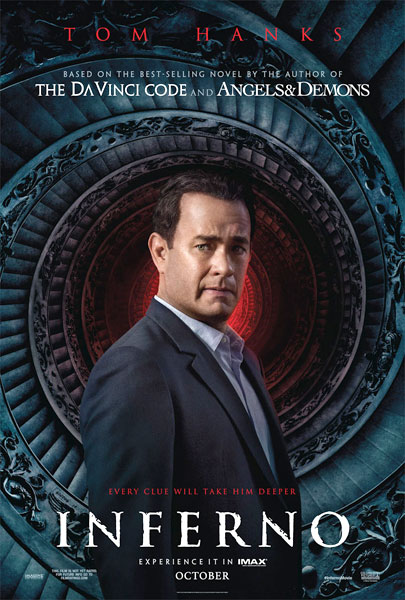 It was a thrilling week for film fans as the trailers for several exciting upcoming films hit the web. Topping the list was the long-awaited trailer for Inferno, the Tom Hanks-led film based on the popular Dan Brown novel of the same name. The movie will join the ranks of its predecessors The Da Vinci Code and Angels & Demons.
The action/adventure film Assassin's Creed, starring Michael Fassbender and based on a video game series, also got a trailer, as did the Woody Allen-helmed rom-com Café Society.
Injecting another dose of high-octane, pulse-pounding energy into this week was the first trailer for Nerve, highlighted by Emma Roberts and Dave Franco, while The Woods provided a side dish of chilling, deeply unsettling horror with its first trailer. ~Matthew Pariselli
Check out the latest trailers below:
1.) Inferno
2.) Assassin's Creed
3.) Café Society
4.) Nerve
5.) The Woods
6.) Swiss Army Man
7.) Queen of Katwe
8.) Into the Forest
9.) Ice Age: Collision Course
10.) Kill Zone 2
Inferno- Robert Langdon (Tom Hanks) wakes up in a hospital room in Florence, Italy, with no memory of what has happened in the past few days. He suddenly finds himself the target of a manhunt. With the help of Dr. Sienna Brooks (Felicity Jones) and his knowledge of symbology, he tries to escape while solving the most intricate riddle he's ever come across.
Assassin's Creed- Callum Lynch (Michael Fassbender) discovers he's a descendant of the secret Assassins society by unlocking the genetic memories of his ancestor, Aguilar, in 15th century Spain. This enables him to gain incredible knowledge and skills that help him take on the oppressive and powerful Knights Templar organization in the present day.
Café Society- During the 1930s, Bobby (Jesse Eisenberg) is a Bronx-born kid who travels to California with hopes of making it big in the film industry. Lucky for him he has an uncle, Phil (Steve Carell), who works in the movie business and knows all the right people. Bobby is quickly introduced to the who's who around town, makes friends with some fascinating women (Blake Lively, Parker Posey), falls in love with Phil's sweet secretary (Kristen Stewart) and gets into trouble with his nightclub owner/mobster brother.
Nerve- Shy, mousy Vee (Emma Roberts) accepts an online challenge on the website NERVE, which invites followers to send in videos of themselves performing increasingly risqué or dangerous dares for prizes. She teams up with Ian (Dave Franco) to complete the dares, but the pair quickly realize they've agreed to more than they bargained for. Based on the young adult novel by Jeanne Ryan.
The Woods- Adam Wingard, who brought the horror flicks V/H/S and You're Next to the screen, returns to his found-footage roots with this film about a group of college-aged individuals who trek deep into a forest for a camping trip. What they find, aside from the picturesque scenery, are truly hellish and horrific evils at work.
Swiss Army Man- Hank (Paul Dano) is stranded on a deserted island, having given up all hope of ever making it home again. But one day everything changes when a corpse named Manny (Daniel Radcliffe) washes up on shore. The two become fast friends and ultimately go on an epic adventure in an effort to bring Hank back to the woman of his dreams.
Queen of Katwe- A girl named Phiona from the poverty-stricken slums of rural Uganda dreams of becoming a champion chess player. Her mother (Lupita Nyong'o) is doubtful, but Phiona soon meets Robert Katende (David Oyelowo), a sports outreach director and chess coach who recognizes her potential and guides her to great heights. Based on a true story, and on the book by Tim Crothers.
Into the Forest- In the near future, a massive power outage darkens North America. Sisters Nell (Ellen Page) and Eva (Evan Rachel Wood) live in a house in a forest far from the nearest town with their father Robert (Callum Keith Rennie). They're more alone now than they've ever felt before. As the blackout drags on and their supplies dwindle, the sisters battle starvation, sickness and trespassers. With a possible apocalypse looming, they'll have to rely on their wits to see them through.
Ice Age: Collision Course- Sid (John Leguizamo), Manny (Ray Romano), Diego (Denis Leary) and the rest of the pack must leave their home to save themselves after Scrat (Chris Wedge) blasts across space in search of the elusive acorn – catapulting out into the universe where he accidentally causes a series of cosmic events that threaten their homeland. Facing extinction, the friends travel together to a crash sight far away in an effort to stop the impending doom.
Kill Zone 2- When undercover cop Chan (Wu Jing) gets too close to revealing the mastermind of a drug syndicate, his cover is blown. Double-crossed and under a false identity, he's thrown into a Thai prison, where a guard discovers the inmate is a bone marrow match for his dying daughter. The two must find a way to help Chan escape while battling a deadly clandestine mob operation going on within the prison walls.
---
---
---
Similar Articles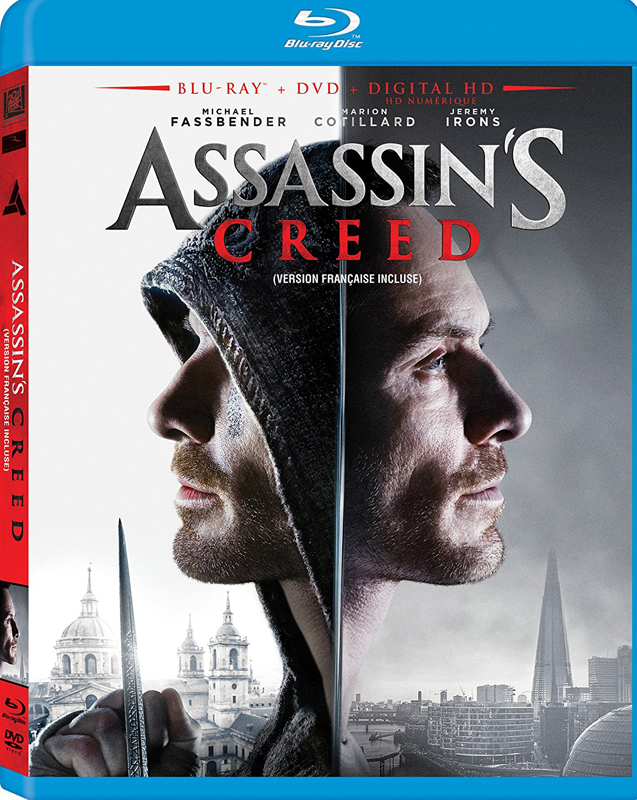 March 22, 2017 | 1 Comment
Assassin's Creed is now available on Blu-ray/DVD and Digital HD. Join the Assassins and add this to your action-packed film collection. Check out our review!
---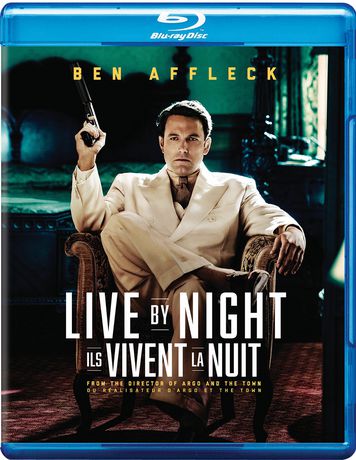 March 21, 2017 | 1 Comment
New on DVD this week are tales of murderous criminals, melodic creatures and mysterious corporations. Check out the complete list of movies out on DVD today!
---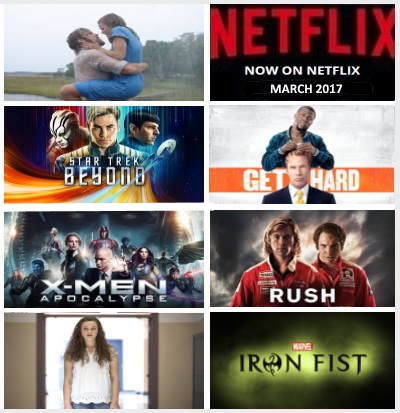 March 1, 2017 | 1 Comment
Here's what's streaming on Netflix in March. From Marvel's Iron Fist to Star Trek Beyond, and a selection of original series, there's something for everyone.
---