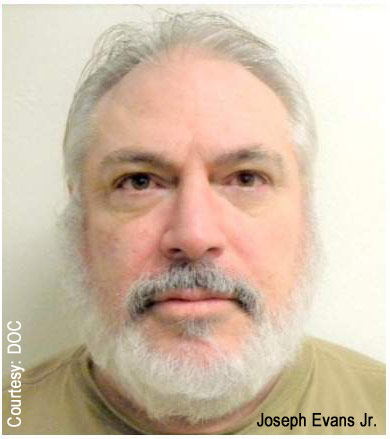 A Wisconsin inmate has reportedly confessed to the 2005 murder of Teresa Halbach. Steven Avery and his nephew, Brendan Dassey, are serving life sentences in prison for her murder, as seen in the Netflix documentary series Making a Murderer.
Steven Avery was convicted in 1985 of rape, despite no physical evidence linking him to the crime and witnesses who swore he was with them when the rape occurred. He was set free after 18 years when another inmate, whose DNA was found at the crime scene, confessed. However, just as Avery was about to get a financial settlement in regards to his wrongful inprisonment, police pinned the murder of Halbach on Avery and his 16-year-old nephew.
Shawn Rech, the director of an upcoming 10-part true-crime documentary series titled Convicting a Murderer, which takes on the case following the events of Making a Murderer, told Newsweek this week that during a taped interview with a prison inmate, the man confessed to killing Halbach. The tape has been given to authorities, who have not released the inmate's name.
However, one day later, on September 24, Avery's lawyer, Kathleen Zellner, posted a confession letter from Joseph Evans Jr., 54, who is in prison for murdering his wife. In it, he writes that he accidentally killed Halbach with his car when she stepped in front of it as he arrived at the Avery Salvage Yard in Manitowoc County, Wisconsin.
He wrote: "I then placed the lady in the back cargo area of her Rav Toyota to take her to the hospital, but she was dead already from her head injury. I then panicked and was scared."
Evans describes the events of that day in great detail, saying he planted evidence pointing to Avery in Halbach's car, drove her body in her car to a pit behind Avery's garage and covered her body and belongings with debris before lighting it all on fire. He then moved her car before returning to Avery's trailer and tossing her keys behind a bookcase.
Both Steven Avery and Brendan Dassey have maintained their innocence over the years. Dassey was scheduled to be freed in 2016 after a judge overturned his conviction, calling it "a profound miscarriage of justice" due to his "involuntary" confession and because no physical evidence linked him to the crime.  However, state attorneys asked for a review and Dassey remains in prison to this day, as does Avery. ~Alexandra Heilbron