Interstellar DVD/Blu-ray review
By Tribute on March 31, 2015 | Leave a Comment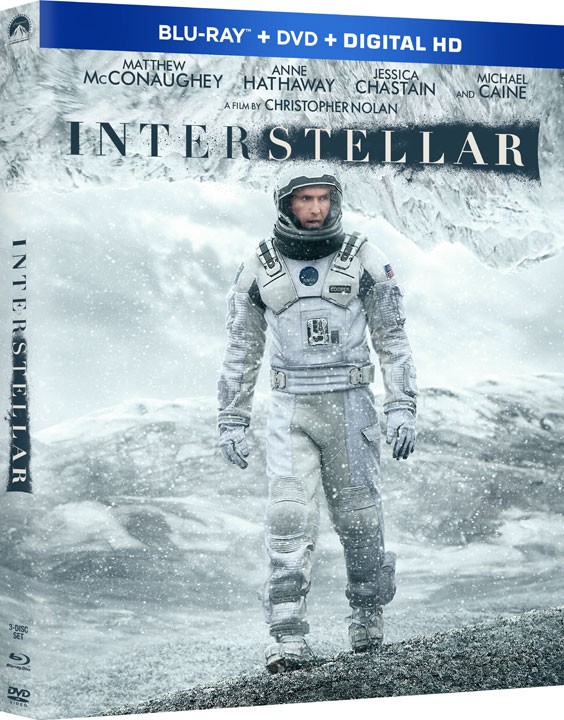 Interstellar is a sci-fi film directed by Christopher Nolan, starring Matthew McConaughey, Anne Hathaway, Jessica Chastain and Michael Caine.
McConaughey stars as Cooper, a former NASA pilot and widower who is raising his two kids on his own. After a blight, Cooper works as a farmer, growing one of Earth's last sustainable food sources: corn. When his 10-year-old daughter Murph receives messages from an unknown intelligence, the coordinates they receive lead them to a secret NASA location led by Professor John Brand (Caine).
He informs Cooper of a wormhole near Saturn leading to new galaxies – Edmunds, Miller and Mann – that can support life. Cooper is recruited to go into space on the Endurance spacecraft to find out if any of the discovered planets are suitable for human sustainability.
Cooper, John's daughter Amelia and their team leave for space without knowing when they'll return. With the difference in time lapses between Earth and space, one hour on Planet Miller equals seven on Earth. A heartbroken Murph doesn't want her father to leave.
Interstellar is considerably lengthy compared to most feature films, with a running time just shy of three hours. Some might find that the film lags in parts and the too-quiet background could have you wondering if you accidentally hit the mute button, but the silence complements the film beautifully. Interstellar's visuals are stunning enough for the viewer to get entranced by its simplicity and the absence of noise enhances rather than detracts from that.
The climax doesn't happen until about halfway through the film. However, when it does reach that point, it grips you with a quiet suspense. Intertwined throughout the movie are many heartfelt moments and these instances are pivotal in holding the movie together. McConaughey, Hathaway and Chastain convey authentic, raw emotion, highlighting the vulnerable humanity of the characters.
Interstellar can get confusing and the subject matter can be difficult to comprehend at times. The ending of the film slightly throws you for a loop and you momentarily wonder if it's an illusion or reality, but the movie does come full circle and all of the events leading up to the final scenes begin to make sense.
If the length of the movie doesn't deter you or if you simply love space epics, Interstellar is a movie you'll want to add to your collection.
The DVD combo pack includes a Blu-ray disc and over three hours of special features, including Plotting an Interstellar Journey – origins influences and narrative designs; Shooting in Iceland: Miller's Planet/Mann's Planet – creating two vastly different worlds in one country; Celestial Landmarks – how practical special effects give the illusion of real space travel; Miniatures in Space – explore the large-scale models used in the film and more!
Other DVDs releasing today are The Imitation Game, Wild, Wild Card, Outcast, Gemma Bovery, the first season of Silicon Valley and the third season of  Veep. ~Sandra D. Sukraj
---
---
---
Similar Articles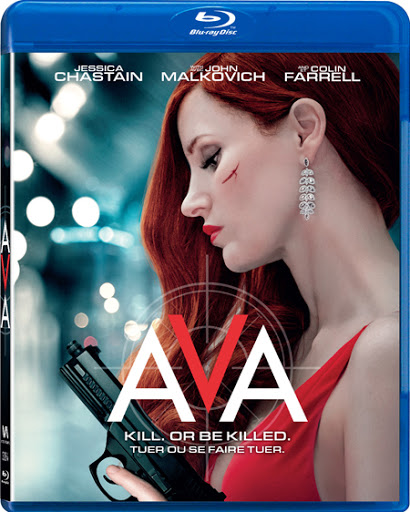 August 25, 2020 | Leave a Comment
Check out this week's assortment of DVDs, Blu-rays and more for your home entertainment enjoyment, including Jessica Chastain as an assassin on the run in Ava.
---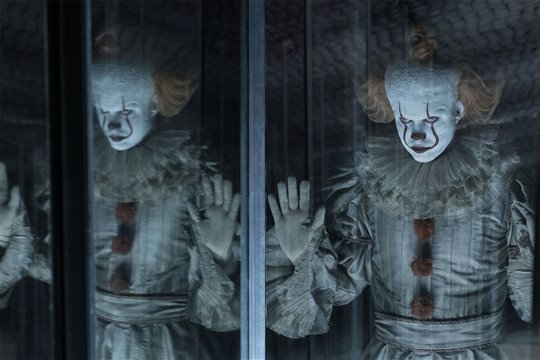 September 5, 2019 | 1 Comment
Pennywise, the devilish clown from Stephen King's novel returns to haunt in IT: Chapter Two, and this time he's even more menacing than in the first film.
---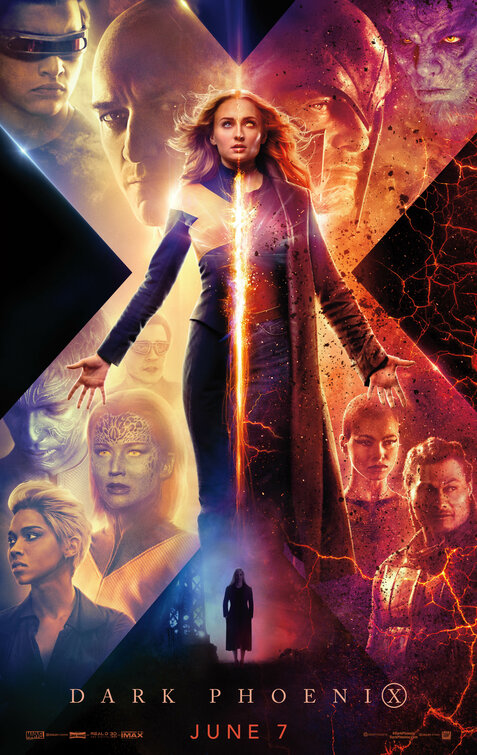 June 5, 2019 | 1 Comment
It's the end of an era in comic book films as Fox's X-Men franchise comes to a somber close with the 12th entry, Dark Phoenix, from director Simon Kinberg.
---