Interview with Christina Ricci: Lizzie Borden Took an Ax
By Marriska Fernandes on April 8, 2014 | Leave a Comment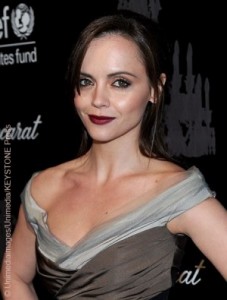 With piercing eyes and a stone-cold expression, she picks up that ax and swings it like a pro. That's Christina Ricci for you. She scored brownie points from crime drama fans as she mastered the role of the manipulative Lizzie Borden in Lizzie Borden Took an Ax. Based on the true murders that took place in 1892, Lifetime released this TV movie hoping to resonate with fans young and old alike. Christina sat down to chat with us on what attracted her to this role and what she thinks about the real Lizzie.
What attracted you to the role of Lizzie Borden?
I have always been kind of interested in true crimes. I had heard of her story and actually read about her a little bit. I thought the script was well written and it would be a fun thing to take on.
What was it like playing a disturbed and possibly psychopathic character?
Playing Lizzie was really interesting. It was a real challenge because the way the character was written was left up to interpretation and it's sort of difficult to play somebody who you're not necessarily sure what their mental state was at the time. We sort of had to come up with theories on our own. She's a deceptive character so we were trying to figure out what she actually knows and what it is she is trying to get across, how much of that inner truth you know and how her psychosis manifests. Obviously, something was wrong with her. Because of the time that this crime happened, there wasn't that much information about her personality or mental state.
Was it challenging to portray Lizzie as innocent while still giving out a dark, murderous vibe?
Well yes, I never tried to portray her as innocent but I tried to portray her as someone who wanted to be thought of as innocent – someone who is playing a part. That gets into a whole thing because she had to in some ways believe she was innocent. You can't be so convincing that people are then confused – so you know it was complicated, I sort of dealt with all those things on a scene to scene basis.
Since this is based on a true story, did you do any research into the real life Lizzie?
Yeah, we did a lot. Everyone had to work from the same back story if you will, especially when there is a family involved. My sister is played by Clea DeVall and we had to come from the same sort of back story otherwise the performances would sort of be all over the place. We did a lot of research on the stuff out there. This case has been studied by so many people and there are so many papers written about it, theories about the crime and family. So we all had to go through that and read as much as we could and then decided with the director what our frame of reference and back story would be.
Did you have any physical challenges, especially when it came to swinging the ax?
No, actually everyone thought I'd be too weak to do it but I'm deceptively strong. So it was fun.
It's a dark film about a grisly murder, so what was it like on the sets?
You know it wasn't particularly dark or difficult. I think that sometimes the darker the material, the lighter the atmosphere, there's a sort of survival instinct to combat things like that with humor. I had so much fun with Clea; we've known each other for years and had a really good time together. It's a TV movie so the schedule is really intense and short so it was exhausting, but also really fun.
Do you think Lizzie was guilty?
Yeah, I kind of go back and forth. I think she was guilty; there doesn't really seem to be any other explanation for it. From the evidence that was collected, the information we have now, who's to say that if they had the tools we have now that there wouldn't actually be more to consider?
You've played a wide range of roles from creepy to conniving to innocent. What's your favorite kind of role to play?
I don't know, I really consider myself to be very lucky to have played really different characters all the time and sometimes I really love playing really disturbed, really unhappy people. And sometimes I have fun playing other characters. It depends so much on the writing. Any type of character can be either really interesting or really awful depending on how that character is written.
If Lizzie were alive today, what's one question you would ask her?
I don't know, I mean the Lizzie that I played, I don't necessarily want to know.
Lizzie Borden Took an Ax is out on DVD today — you can read the review by clicking here. ~Marriska Fernandes
---
---
---
Similar Articles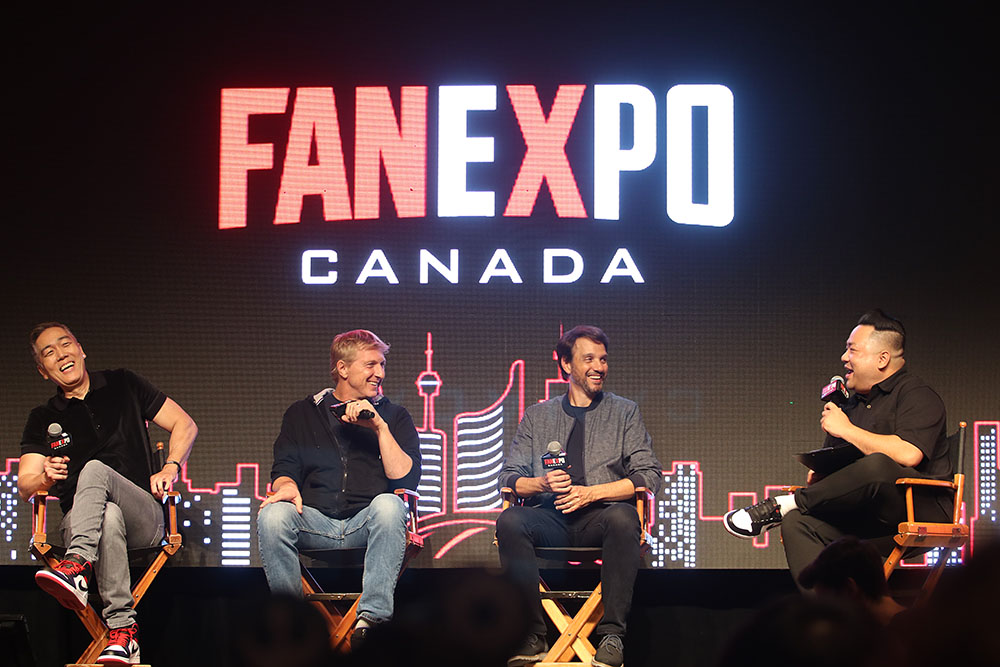 August 28, 2023 | Leave a Comment
Fan Expo featured Ralph Macchio and William Zabka from Cobra Kai; Kate Flannery, Brian Baumgartner and Leslie David Baker from The Office and many more celebs.
---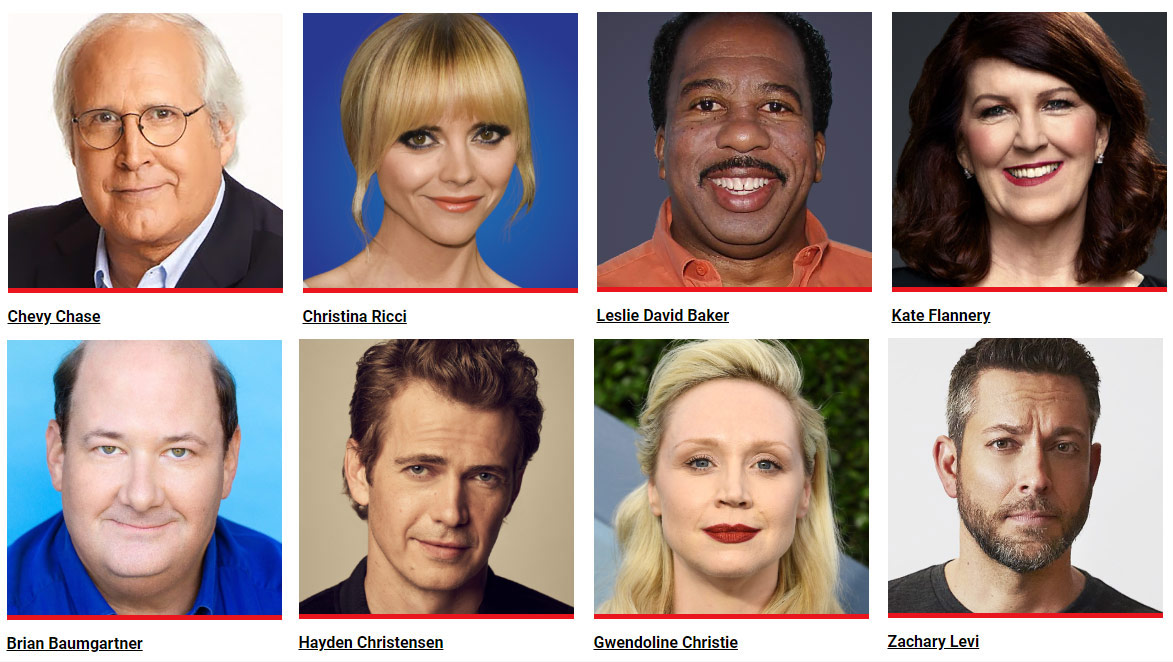 August 21, 2023 | Leave a Comment
From celebrity panels and cosplay competitions to skill training and shopping — Fan Expo Canada has something for everyone. Click to read more about the event!
---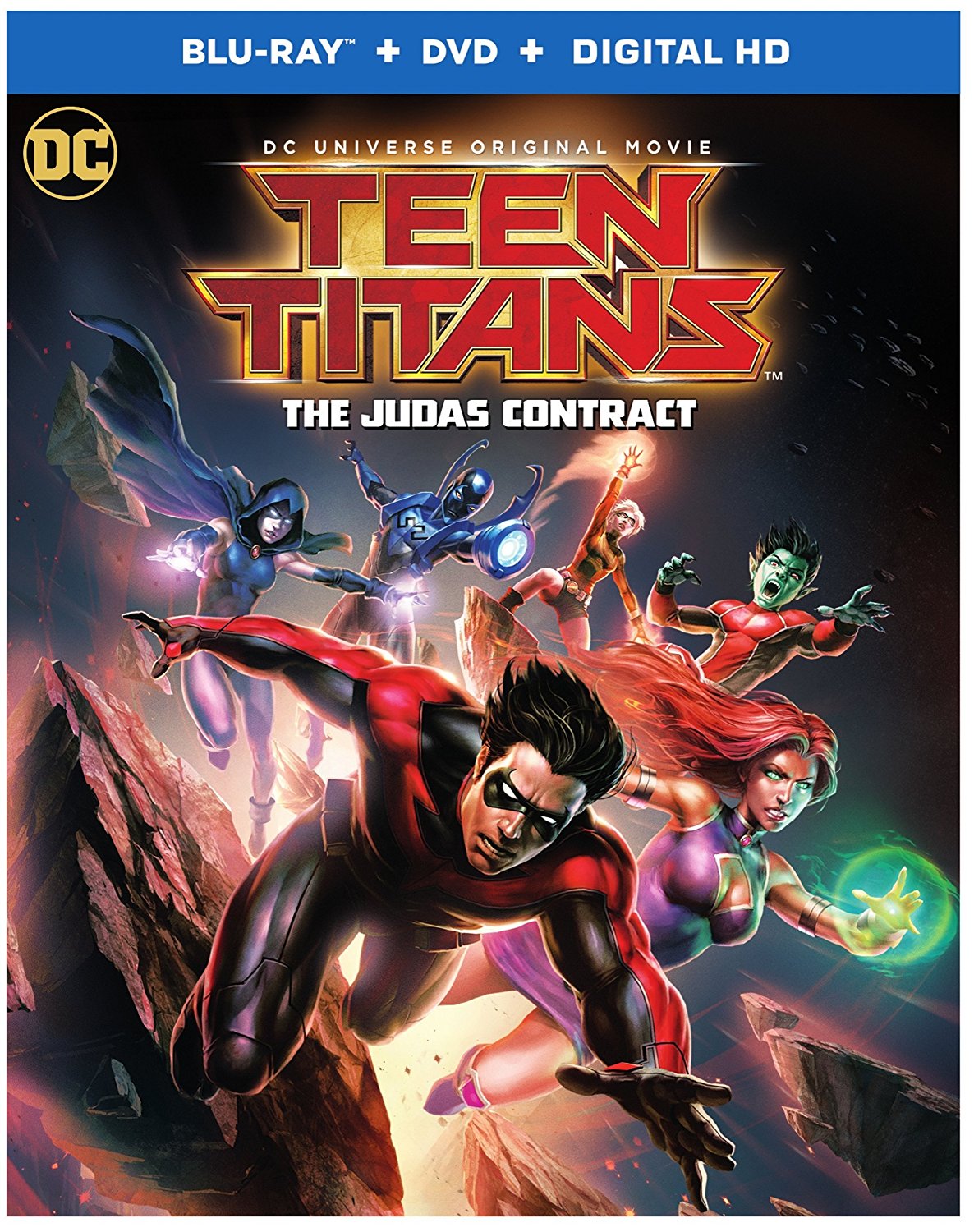 April 18, 2017 | 5 Comments
Teen Titans: The Judas Contract has your favorite teenage heroes battling between good and evil. Read our review of the film, out of Blu-ray/DVD today.
---